19 killed in terror blast at Ariana Grande pop concert
Nineteen people have been killed in a suspected terrorist attack during a pop concert by US star Ariana Grande in the northwest English city of Manchester, police said Tuesday.
There was panic as Grande's audience of youthful fans fled the 21,000-capacity venue late Monday after what eyewitnesses described as an explosion in the foyer area at the end of the concert.
At least two parents waiting for their children outside were injured by the explosion, with one saying he had been hit by shrapnel in his leg and another feeling "heat on my neck".
Ambulances and bomb disposal teams rushed to the venue, as worried family members searched for their loved ones and residents opened their doors to stranded concert-goers after trains were cancelled.
"So far 19 people have been confirmed dead, with around 50 others injured. This is currently being treated as a terrorist incident until police know otherwise," police said in a statement.
British Prime Minister Theresa May condemned the "appalling terrorist attack" and suspended her campaign ahead of a general election on June 8.
"All our thoughts are with the victims and the families of those who have been affected," said May, who was due to chair an emergency ministerial meeting later on Tuesday at around 0800 GMT.
Grande, who was due to give a concert in London later on Tuesday, said she was "broken" in a tweet.
"Broken. From the bottom of my heart, I am so so sorry. I don't have words," she wrote.
– 'A massive flash' –
Police were called to the scene at 2133 GMT.
Manchester Arena said the blast "took place outside the venue in a public space", while police said it was "within the foyer area of the stadium".
The foyer connects the auditorium with Victoria train and tram station, a major transport hub on the northern edge of the city centre.
Gary Walker from Leeds told BBC Radio 5 Live he was hit by shrapnel in his foot and his wife sustained a stomach wound as they waited for their daughters.
"We heard the last song go and then suddenly there was a massive flash and then a bang and smoke," he said.
Isabel Hodgins, an actress who had been attending the concert, told Sky News: "Everybody was panicking, there was pushing up the stairs.
"The corridor was full, it smelled of burning, there was quite a lot of smoke as we were leaving.
"It's just shocking and we just feel very shaken up. We're just lucky to have gotten away safely," she said.
Majid Khan, 22, who was attending the concert with his sister, said: "A huge bomb-like bang went off that hugely panicked everyone and we were all trying to flee the arena".
Calvin Welsford, 18, from Bristol told the BBC: "It almost sounded like a gunshot".
"I looked around and people were just spilling down, heading out of the building".
"I was actually having an asthma attack. It was sheer panic," he said.
– US 'ready to assist' –
Greater Manchester Police chief Ian Hopkins told reporters that investigators were "working closely with the national counter terrorism policing network and UK intelligence partners".
The US Department of Homeland Security, Britain's biggest intelligence partner, said it was "closely monitoring" the situation.
"We are working with our foreign counterparts to obtain additional information about the cause of the reported explosion as well as the extent of injuries and fatalities," the department said in a statement.
"We stand ready to assist our friends and allies in the UK in all ways necessary as they investigate and recover from this incident," it said.
– Pop world rallies –
Tributes poured in for Manchester from around the world including from London mayor Sadiq Khan, whose city was struck by a terror attack just two months ago.
"Our thoughts are with all those killed and injured tonight and our brave emergency services," he said.
The pop world also rallied with Katy Perry tweeting: "Praying for everyone at Ariana Grande's show".
US pop princess Taylor Swift, a friend of Grande, wrote: "My thoughts, prayers and tears for all those affected by the Manchester tragedy tonight".
In Manchester, residents tweeted with the hashtag #RoomforManchester to offer a place to stay and there were reports of taxis taking passengers for free.
Concerned relatives used the hashtag #MissinginManchester to locate loved ones.
Train services to and from Manchester Victoria Station — located under the Arena — had been cancelled.
"Disruption is expected to continue until the end of the day," National Rail said in a statement.
A few hours after the blast, police carried out a controlled explosion in a small park near the venue a but said the item turned out to be only abandoned clothes.
BBNaija: Laycon is not in love with you– Kiddwaya tells Erica (Video)
The Big Brother Naija house is playing host to one of the most epic love-triangle story of all time and viewers are loving it.
Laycon, Erica and Kiddwaya are the major players in the love game and it does not seem like it would come to stop soon.
Recall that, Laycon was turned down on Tuesday as Erica made it clear that she is physically attracted to male housemate, Kiddwaya, and just mentally attracted to him.
In a strategic move to further cement his place in Erica's heart, Kidd told Erica that Laycon does not really want her.
According to him, Laycon never made his intention known to Erica until he started seeing them together.
Watch the video below;
KIDD: If he (LAYCON) like you back then why did he never make a move until we started hanging out?
ERICA: it's not about who makes a move first. You know you said (finger sucking👀). The day you were asked to kiss me, the next day he said he was upset #BBNaija pic.twitter.com/I55FMlRZs4

— DRACONIS (@la_ghivver) August 7, 2020
Regina Daniels shares adorable photos of herself and her son
Nollywood actress and proud mum, Regina Daniels has shared some adorable photos of herself and her son, Munir Ned Nwoko.
The proud mum wrote;
"My son Words cannot express the joy in my hearts whenever I say these words . I am beyond lucky to have you and I promise to be the best mum and your best friend for life . You rock my world BOY "
See photos below;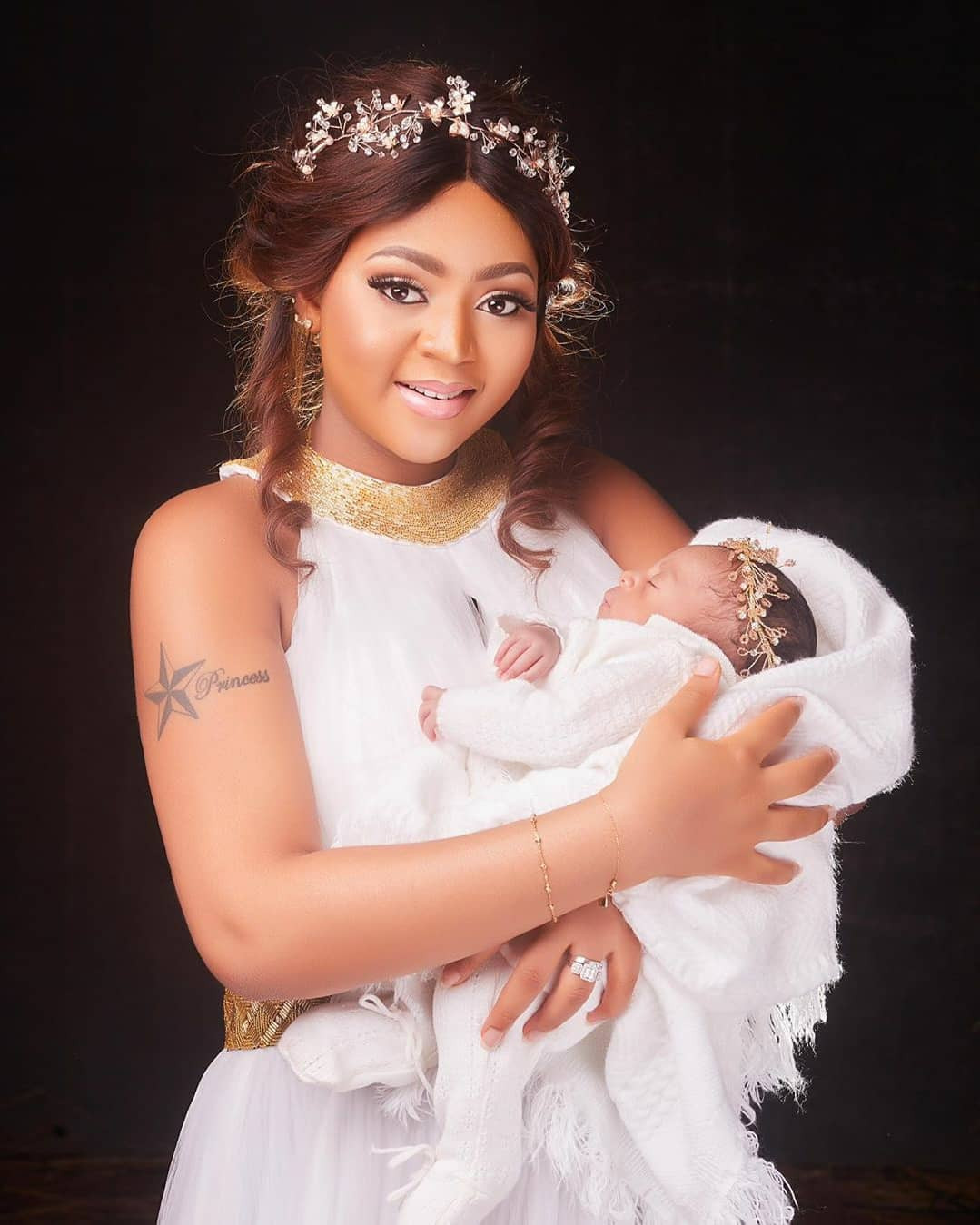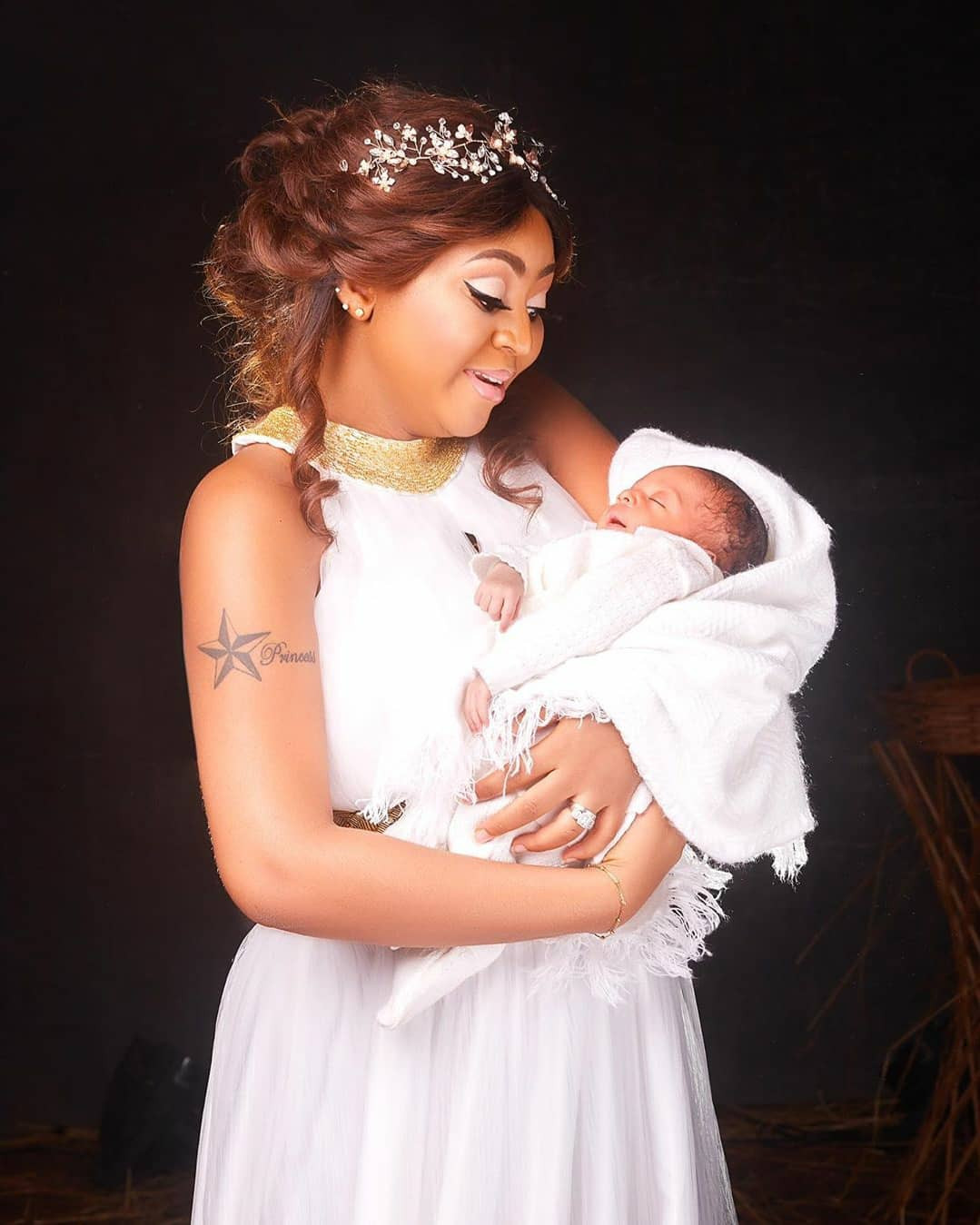 Meet cameraman behind BBNaija reality show's excellent visuals (Photos)
The photos of the great cameraman responsible for all the perfect angles for the BBNaija reality show has emerged online.
The man identified as Gbenga Kayode is allegedly the mastermind behind the great visuals of Nigeria's Big Brother reality show.
It has become a norm to see Kayode's name mentioned on BBNaija threads on social media.
He is either dragged for taking the camera away from a housemate or to stop focusing the camera on a particular housemate.
Gbenga Kayode is a Nigerian film writer, editor, director, producer who has been involved in a lot of DSTV and Africa Magic projects before, including Big Brother Naija.
See Photos below;