After 26-years, Nollywood legendary movie 'Living in Bondage', gets sequel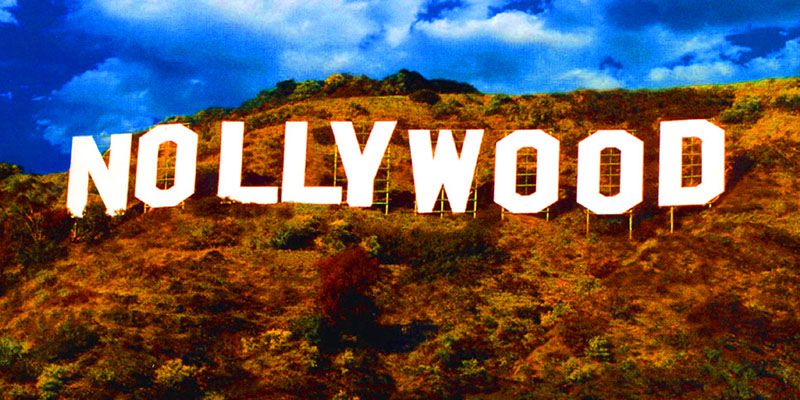 After 26-years, a sequel to Nollywood's foremost blockbuster film 'Living in Bondage' is set to hit cinemas.
The sequel titled 'Living in Bondage: Breaking Free,' is written by Nicole Asinugo and Chukwudi Obasi, and directed by veteran actor Ramsey Nouah.
The new movie scheduled for release on November 8, features Kenneth Okonkwo, who starred as 'Andy' in the original thriller, among other cast members.
Other actors in the sequel include Kanayo O. Kanayo, alongside Enyinna Nwigwe, Nancy Isime, and Munachi Abii.
The plot of 'Living in Bondage: Breaking Free,' tells the story of Nnamdi, Andy Okeke's mysterious son, and his unbridled quest for the 'big life' that pushed him into a perilous journey.
'Living in Bondage', acclaimed to be the movie that chronicled Nollywood's journey to prominence, is a 1992 Nigerian two-part drama thriller film.
The film was shot 'straight-to-video' and produced in Igbo, and starred Kenneth Okonkwo and Nnenna Nwabueze in their breakout roles.
It tells the story of Andy (Kenneth Okonkwo) and Merit Okeke (Nnenna Nwabueze), a young couple facing harsh economic challenges that eventually pushed Andy to join a cult.
Members of the fraternity swore their loyalty to 'Lucifer' and kill their loved ones in ritualized sacrifices for wealth.
Andy met the 'demands' of the cult and eventually became very rich, however, the nemesis that unfolded became the intrigues that define his 'Living in Bondage.'
(NAN)
Bollywood, Nollywood good to work in, says Nigerian actress who broke into Indian film industry
Nigerian actress, Kehinde Omisande, believes collaborations between the Nigerian film industry and their Indian counterpart will yield good fruits.
Omisande recently broke into Bollywood after she featured in a Netflix original, 'Little Things', an Indian movie.
Though she is yet to work in the Nollywood industry, the actress vowed to contribute her quota to its development.
She said,
"I can't compare both because I haven't worked in the Nigerian movie industry, but from what I have seen, I think I would prefer to work in my country home's industry more just because I think it will be easier for me mostly because of the language.

"I don't understand Hindu, which will make it a little bit hard for me, but all the same, I think both industries are good to work in. I have a better plan for both industries. I will do my best to contribute my quota to the industries. I am committed to impacting greatly to foster the industry especially that of my country by extending qualities that will improve the standard of the industry."
Adding,
"I think there are a lot of opportunities. I have an example of someone who has made appearances here which shows that it is possible. I don't know if it is up to me to foster synergy.

"Hopefully, the authorities or agents or whoever influences both sides can see. I hope it is possible. I think it should be. I will do my best in my way."
On her challenges as a Nigerian in Bollywood, she said,
"As I said earlier, it should be a language barrier. Although in Bollywood movies, they speak the English language, Hindi is their main language. So, as a Nigerian in their midst, it has not been easy and if you watch 'Little Things' season three on Netflix, you would see that I spoke little Hindi and luckily for me, my siblings taught me some Hindi words when I came to India, so, when I see them on the script I know what they mean."
The Nation
Mercy Aigbe speaks on crushing on 2Baba, first encounter with Sola Sobowale
Nigerian actress, director and businesswoman, Mercy Aigbe, has revealed her first encounter with Nollywood veteran, Sola Sobowale.
According to the 42-year-old, before she got into the industry, she admired Liz Benson and Sola Sobowale; the former for her beauty and the later for the way she interpreted her roles.
However, her first encounter with the Sobowale a.k.a Toyin Tomato ended in tears.
Recounting the first encounter she had with Sobowale, Aigbe said,
"Before I got into the industry, I admired Sola Sobowale because she knows her onions. One day, I got a call to come on set for a movie titled, 'Ohun Oko So Mi Da'.

"The movie was produced by Aunty Sola and I was shivering when I got to the set. I asked myself, 'Would I be able to act in the presence of my role model?' I went to a corner and prayed to God and told myself, 'This is my opportunity. I shouldn't allow Aunty Sola overshadow me. I should let my star shine.'

"Unfortunately for me, in that particular scene, I wasn't meant to talk at all. I acted the role of her husband's secretary and was dating her husband. She came to my character's house to warn her. I was not supposed to say anything but I thought that as an up-and-coming actress, she would just kill my 'star' if I didn't say anything. Guess what I did. I gave myself lines. As she was ranting, I was reacting to her rants. When she held me, I put my hands inside her brassiere. She just told the director to end the scene at that point, asking where they found 'this kind of girl'."
The '77 Bullets' actress also maintained that she learnt consistency and doggedness from her mother. She added,
"I learnt being dogged from my mum. She is a very strong woman, who never gives up. She is very consistent and hardworking. I believe that whatever one wants to do, one has to keep at it until one succeeds."
Actress, Mercy Aigbe, has revealed that for a long time, she had a crush on 'African Queen' singer, 2baba (formerly 2face Idibia).
Aigbe stated this during the week as a guest on Gbenga Adeyinka's Instagram Live chat. After Adeyinka played 'African Queen' while on the video call, Aigbe said with a broad smile,
"Don't tell anybody o. For a very long time, I had a crush on 2baba."
Bollywood actor Ranjit Chowdhry, who appeared in 'The Office' and 'Prison Break', dies at 65
Famous Bollywood actor, Ranjit Chowdhry, who appeared in two episodes of "The Office and Prison Break has died at the age of 65.
According to local reports, the actor died on Wednesday at a Mumbai hospital after he travelled to his home country from the US several months ago.
Local theatre personality Dolly Thakore told the Orissa Post that Chowdhry suffered a ruptured ulcer on April 14 and was taken to a local hospital, where he died during surgery.
'He got a ruptured ulcer in the intestine which happened April 14. A physician was called who said he needs to go to the hospital and he was taken to Breach Candy hospital. They operated on him but he died at the hospital yesterday at 4 in the morning,' Dolly said.
Chowdhry first starred in Indian comedies of the late '70s and early '80s before moving to the US. He appeared in two episodes of The Office in season 5 of the NBC sitcom.
In the United States Ranjit is best known for his appearance in Prison Break, Girls, and Law & Order as well as the Last Holiday starring Queen Latifah and the 1990 film Lonely in America among others.
Chowdhry, who has acted in films including 'Khoobsurat' and 'Khatta Meetha', died in the US on April 15. He was 65.
His half-sister Raell Padamsee made the announcement on social media.
Chowdhry, who was the stepson of theatre personality Alyque Padamsee,  acted in films including 'Khatta Meetha' and 'Baton Baton Mein'. He also worked with Deepa Mehta for her 2002 film 'Bollywood/Hollywood'.
Rahul Khanna, who acted with him in 'Bollywood/Hollywood', tweeted:
"Despite his diminutive frame, he was a towering icon of Indian diaspora cinema and a master of his craft. By far, one of the most endearingly quirky and acerbically witty people i have had the pleasure of knowing."
He was born in Mumbai and grew up with a theatre background. He was an outstanding character actor who could do justice to any role, no matter how quirky or brief.
Acclaimed directors Deepa Mehta and Mira Nair have expressed their condolences and grief at the actor's death. The remember him as a blazing, maverick talent.
According to a report in English daily, Nair intends to hold a tribute meeting for Chowdhry over Zoom as they are all amidst a coronavirus lockdown.