Alicia Keys to host the 2020 Grammys
Alicia Keys will become only the third woman to host the Grammy Awards more than once when she returns to present the event again next year.
The 38-year-old singer will become the third woman to host the event more than once – after Ellen DeGeneres and Rosie O'Donnell – when she follows up this year's presenting effort by fronting the spectacle again in 2020.
She said in a statement:
"At first, I did think [this] year was a one-time thing, but when the opportunity came back around, there was no question about returning as host.

"[This] year was such a powerful experience for me. Not only did I feel the love in the room, but I felt it from around the world and it confirmed the healing and unifying power of music."
Recording Academy President/CEO Deborah Dugan added:
"From Best New Artist recipient to Grammy Award host, Alicia Keys has been a beacon of artistry within the music community for more than two decades.

"[This] year was a testament to her compelling creativity and we are thrilled that she will return to the Grammy stage as our host."
The 62nd Grammys will take place on January 26th from the Staples Center in Los Angeles, California. The nominees for the event will be announced on November 20th.
Earlier this year, the "Girl on Fire" hitmaker impressed the Grammys audience by playing two grand pianos simultaneously.
Alicia Keys says her blended family is "beautiful", as she and the mothers of her husband's other children all "support one another" in making sure their kids are "flourishing".
She treated the attendees and viewers at home to a show-stopping performance of the songs that she wishes she wrote herself.
Her set included Roberta Flack's "Killing Me Softly", Juice Wrld's "Lucid Dreams", Nat King Cole, "Unforgettable", Kings of Leon's "Use Somebody", Drake's "In My Feelings", Ella Mai's "Boo'd Up" and Lauryn Hill's "Doo-Wop (That Thing)".
She finished up with a rendition of her 2009 hit with Jay-Z, "Empire State of Mind".
Before she blew everyone away with her medley, Alicia revealed that her double piano-playing skills were inspired by the late Trinidadian-born jazz and classical pianist Hazel Scott.
She said:
"I wanna welcome you to Club Keys.

"I've been thinking so much about the people and the music that have inspired me, and I want to give a shout out to Hazel Scott because I always wanted to play two pianos.

"But back to the music. You know those songs that live inside of you and live inside of me, and you just love it so much because it was done so well that you wish you wrote it. That's how I feel about these songs. I wish I wrote 'em."
BBNaija: Erica is the most beautiful lady in the house– Praise declares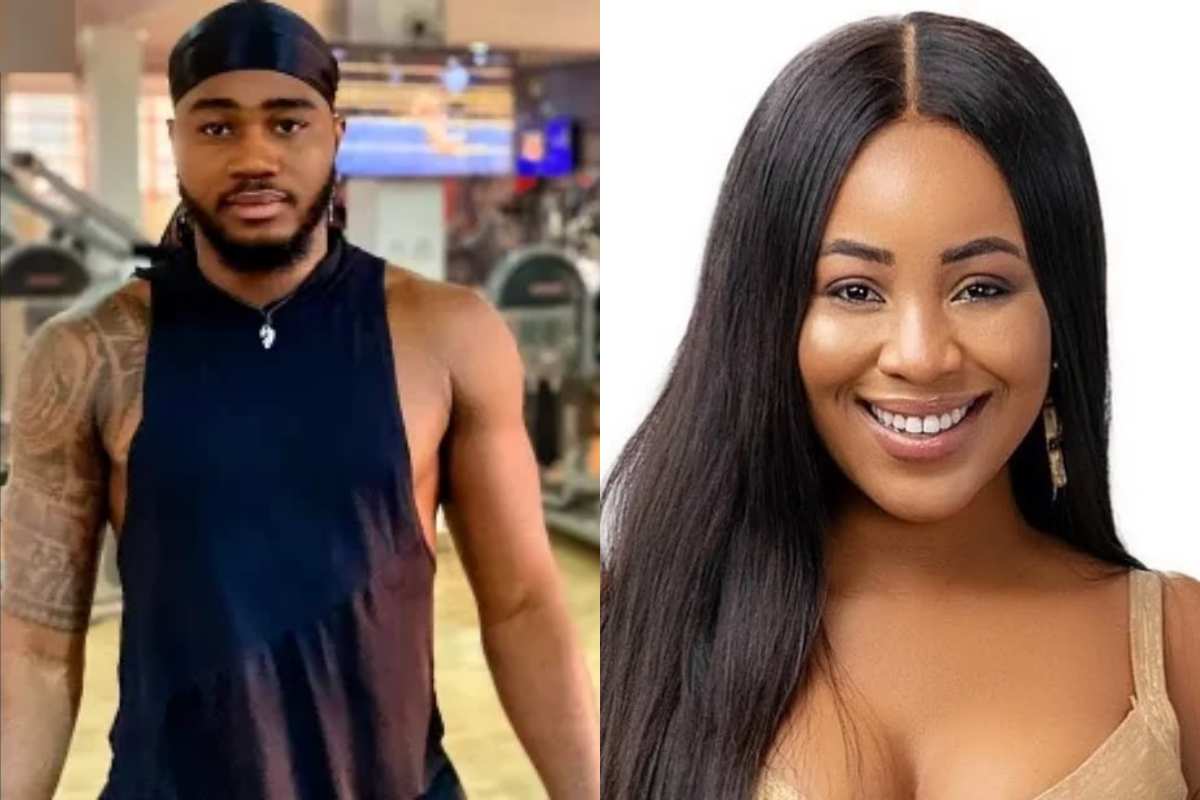 BBNaija 2020 housemate, Praise has declared that Erica is the most beautiful female housemate in the ongoing show.
Praise made this known during a heart to heart talk he had with rap artist, Laycon.
During the conversation, Praise advised Laycon that he needs to move on and forget about Erica as there are many guys who wish they can have her because of how beautiful she is.
He also went on to state that since Erica seems to like another person, Kiddwaya, then Laycon should move on and not let such issues weigh him down in the house
Erica and Kiddwaya have been spotted making out multiple times during the ongoing show, much to the dismay of Laycon.
During Laycon's diary session, Big Brother told him that sometimes, the people he wants may not want him. This was after Laycon poured out his emotional distress to Big Brother.
BBNaija: I wish my man to have a combination of Laycons mind and Kiddwaya's body– Erica reveals
BBNaija housemate, Erica seems to be caught up between her interest in Laycon and Kiddwaya.
However, she seems to have made a decision on one of them as she finally confessed on the reason she can not date Laycon.
The 26-year-old made this revelation while she was having a conversation with Tolani Baj and Vee.
Erica in her confession revealed she wishes Laycon can be in Kiddway's body. She also mentioned that she likes guys with a nice physique.
READ ALSO: Erica sticks tongue into Kiddwaya's mouth hours after breaking up with him (Video)
In her words;
"How I wish my man to have a combination of Laycons mind and Kiddwaya body"
With her statement, it is obvious she likes Kiddwaya more.
"I like to be around Laycon but i am not physically attracted to him. All i can think about right now is Kid" she said.
Nengi peeping as Erica and Kiddwaya love-up
Big Brother Naija housemate Nengi, has been trending online after she was caught peeping at Erica and Kiddwaya from the doorway.
Kiddwaya and Nengi recently spoke about his shaky relationship with Erica.
Whilst conversing, Nengi had admitted that it seemed she was the problem and she opined to back off to avoid drama.
She also said she feels bad about being the cause of the problem since she is always all over KiddWaya.
I feel bad because I am the problem. I am always all over you", Nengi said.
However, after deciding to remain just friends, Erica and Kidd were seen kissing and cosying up together today, and Nengi was captured on camera, peeping at the lovebirds.