Being faithful is hard in Lagos, Nigerian man tells girlfriend of four years after she caught him cheating
The WhatsApp conversation between a Nigerian man and his girlfriend of four years after she caught him cheating, has surfaced online.
The lady had obviously caught the man, named Chibueze cheating on her and took to cutting off communications with him.
Chibueze then reached out to her to mend fences but pointed out that it is "hard to be a rich man in Lagos without being tempted".
His reason for being an unfaithful partner is what has had tongues wagging on social media as people are questioning whether the same can be said for other Lagos men.
The Nigerian guy, Chibueze, in his pitch to try and get back his partner, promised to start learning sexual discipline now.
Read their full conversation below,
Lady rejects boyfriend's marriage proposal, insists he must kneel before she accepts the ring (Video)
A video recently making rounds on social media shows the moment a man proposed to his girlfriend under a tree and got the shocker of his life.
According to the video, the man was seen trying to propose to the girl with a ring while they both stood but the young lady refused to accept the ring demanding that the man must be on his knees while handing over the ring to her.
A man present captured the whole situation with his phone camera and advised the man to yield to the lady's request and propose on his knees but the man refused.
Watch the video below;
If you cheat on me, I will f*ck my own back, Nigerian lady writes
A popular facebook user known as Nkechi Bianze has taken to social media to reveal the unique action she'd take if she ever found out that her partner cheated on her.
Nkechi is preaching equality when it comes to infidelity and she opined that although 'cheating' used to be her deal breaker, that stance has changed because she'd also carry out the same act fo good measures.
Her facebook post reads ;
I used to say cheating is my deal breaker. NOT any more. I changed my mind on that one too.

I will sha fuck my own back for good measures. This is a conditional given.

Don't worry about STD… etc. That's my problem. Let me worry about it. I'm sure you've got enough problems in your life to worry about. Leave my own problem for me.

This change of mind is still part of GROWTH.
My boyfriend slept with his ex-girlfriend a night before her wedding, says 'it was one for the road'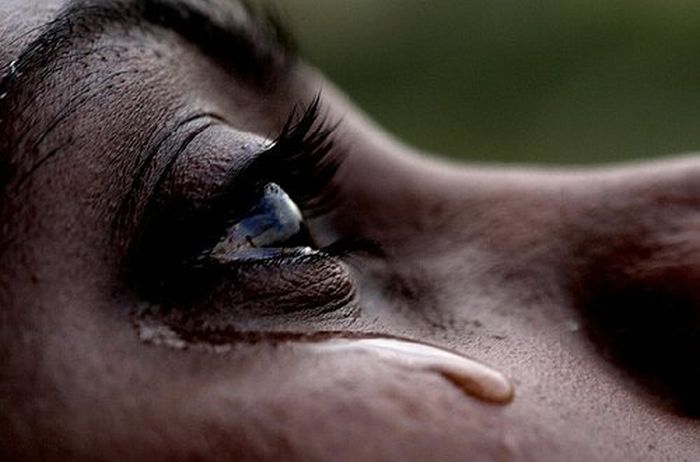 The Whatsapp chats exchanged between a girl and her cheating boyfriend has been trending since it surfaced online.
The WhatsApp conversation shows that her boyfriend had a one night stand with his ex-girlfriend a day to her wedding.
The girl found out about his act and didn't fail to tell him how utterly disappointed she was.
But you won't believe what he said happened;
According to her boyfriend who tried to convince himself and his girlfriend that the sex was meaningless. He claimed it was 'one for the road.'
He also said they were both really vunerable at that time and would really appreciate if the sex didn't affect what they (present girlfriend) had going for two years.
See screenshots of the conversation below;