California schools unlikely to reopen this academic year – Official
 California public school campuses are unlikely to reopen for the remainder of the academic school year due to the coronavirus pandemic.
The state's Superintendent of Public Instruction Tony Thurmond said this late on Tuesday in a letter to school district officials.
"Due to the current safety concerns and needs for ongoing social-distancing, it currently appears that our students will not be able to return to school campuses before the end of the school year.

"This is in no way to suggest that school is over for the year, but rather we should put all efforts into strengthening our delivery of education through distance learning," Thurmond wrote.
Earlier, Thurmond had resisted suggestions that there was no hope for returning to campus. His letter Tuesday represented a shift of direction.
READ ALSO: COVID-19: Nigeria may be heading the way of Italy, Group warns
His statement also echoed remarks from Governor Gavin Newsom at a mid-day Tuesday news conference:
"We have more work to do: internet connection, rural issues, and still trying to address the anxiety of parents like me and my wife and millions of others about whether or not kids are going to go back to school this calendar year or not.

"I have been clear in my belief they will not, but let me announce formally what the superintendent of public education believes and what the superintendents believe and expect that announcement in the next day or two," Newsom said.
Los Angeles Unified, the state's largest school system, shut down its schools on March 16.
Los Angeles schools Superintendent Austin Beutner recently extended that campus closure to May 1, in line with recommendations from the Los Angeles County Office of Education.
School districts have yet to receive firm state guidance on how students will be graded, how attendance requirements will be modified and how graduation requirements will be affected.
NAN
Kwara records eight new cases of COVID-19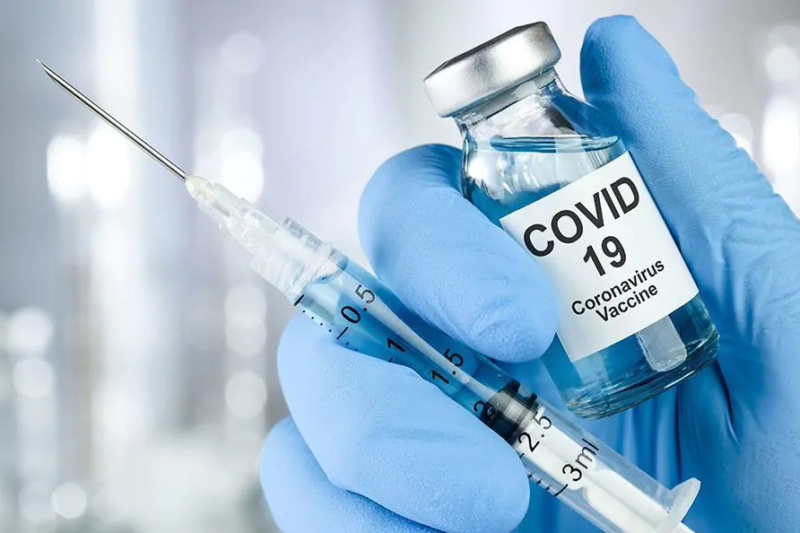 Kwara has recorded eight new cases of the coronavirus (COVID-19) pandemic as at 11.45p.m on Monday, Aug 10.
The state now has a total of 865 confirmed cases of the virus, while one patient was discharged.
Mr Rafiu Ajakaye, the Chief Press Secretary to the Governor and Spokesman of the Technical Committee on COVID-19, made this known in a statement on Tuesday day in Ilorin.
According to him, out of the 865 confirmed cases, 516 patients were discharged leaving 330 active cases in the state.
Ajakaye said 19 deaths have been recorded out of the 3, 853 people tested for the virus.
He added that 2, 922 tested negative for coronavirus with 66 tests being awaited.
(NAN)
US gifts Nigeria 200 ventilators [Photos]
The United States has handed over 200 ventilators to Nigeria in fulfilment of the promise made by US President Donald Trump during a telephone conversation with the President, Maj Gen Muhammadu Buhari (retd.), in April 2020.
The medical equipment were handed over to the Minister of Health, Dr. Osagie Ehanire, by the US Ambassador to Nigeria, Mary Leonard at a ceremony in Abuja this morning.
President Trump while making the promise said the US would support Nigeria during the pandemic.
Speaking while accepting the ventilators, Ehanire said
"We shall be taking delivery these ventilators to shore up our intensive care response capability courtesy of the President of the United States and the US people.

"It is my pleasure to be here at the Premier Medical Warehouse Abuja at the invitation of  USAID Nigeria on behalf of the
USA government to receive valuable medical equipment that will support the Nigerian government in their fight against the COVID19 pandemic."
Adding,
"This donation consists of 200 ventilators which are critical components of the response strategy that will help to save the lives of persons who have been severely impacted by #COVID19. These ventilators will be of great benefit to the people of Nigeria."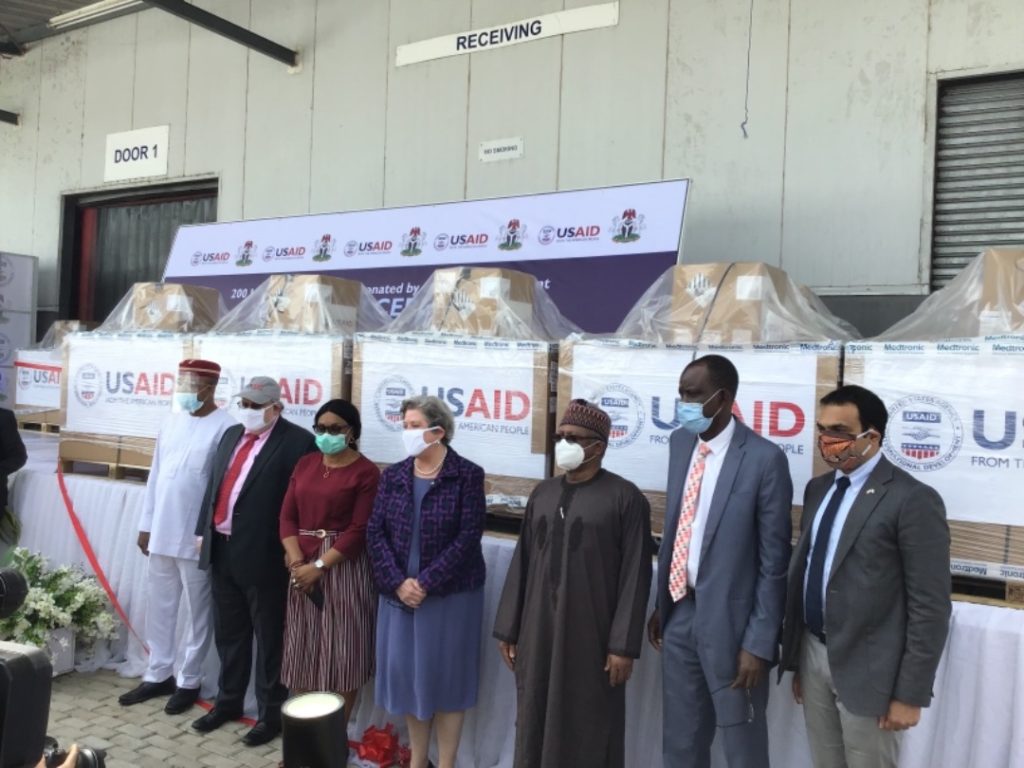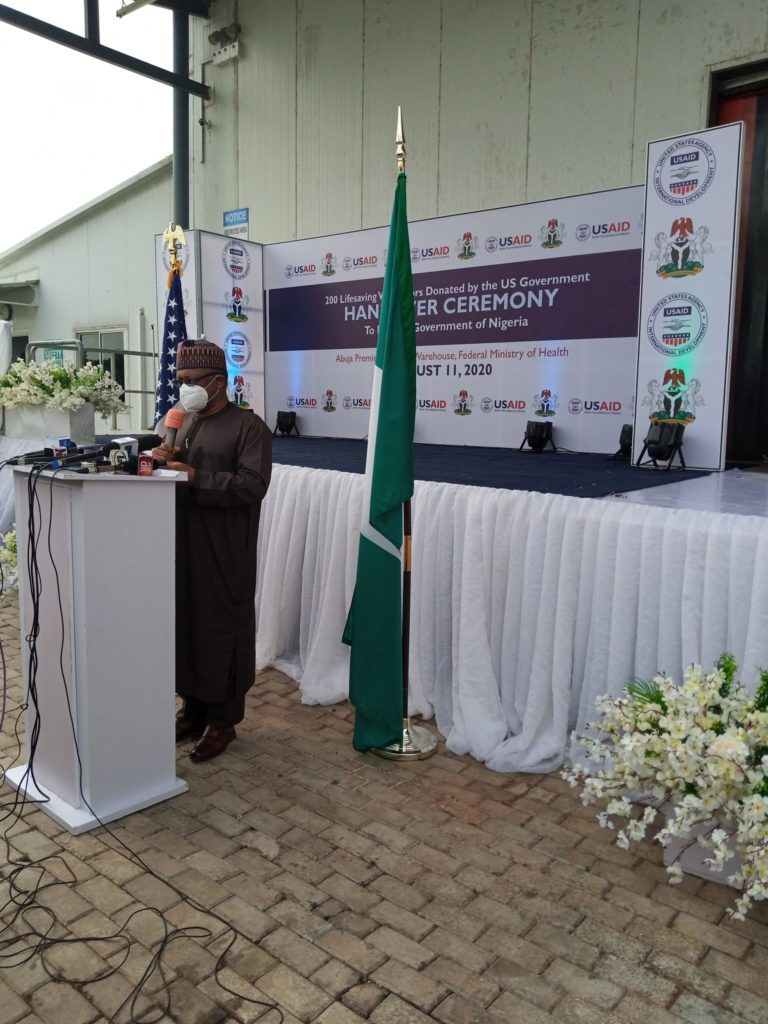 Russia develops COVID-19 vaccine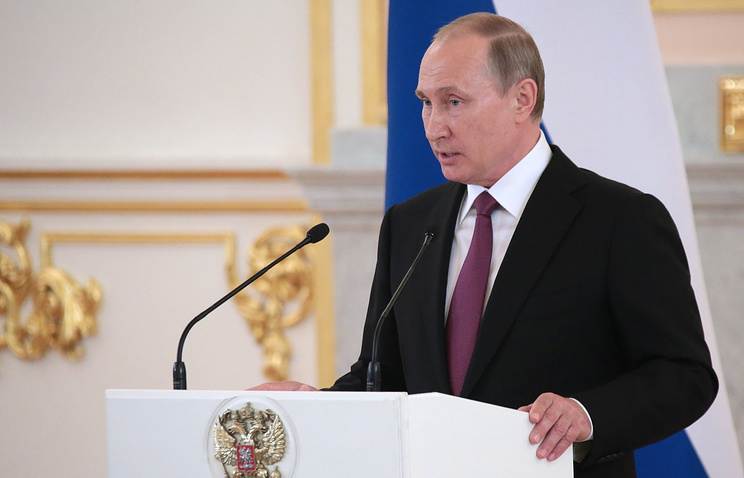 President Vladimir Putin said on Tuesday that Russia had become the first country in the world to grant regulatory approval to a COVID-19 vaccine after less than two months of human testing, a move hailed by Moscow as evidence of its scientific prowess.
The development paves the way for the mass inoculation of the Russian population, even as the final stage of clinical trials to test safety and efficacy continue.
The speed at which Russia is moving to roll out its vaccine highlights its determination to win the global race for an effective product but has stirred concerns that it may be putting national prestige before sound science and safety.
Speaking at a government meeting on state television, Putin said the vaccine, developed by Moscow's Gamaleya Institute, was safe and that it had even been administered to one of his daughters.
"I know that it works quite effectively, forms strong immunity, and I repeat, it has passed all the needed checks," said Putin.
He said he hoped the country would soon start mass-producing the vaccine.
Its approval by the health ministry foreshadows the start of a larger trial involving thousands of participants, commonly known as a Phase III trial.
Such trials, which require a certain rate of participants catching the virus to observe the vaccine's effect, are normally considered essential precursors for a vaccine to receive regulatory approval.
Regulators around the world have insisted that the rush to develop COVID-19 vaccines will not compromise safety. But recent surveys show growing public distrust in governments' efforts to rapidly-produce such a vaccine.
Russian health workers treating COVID-19 patients will be offered the chance of volunteering to be vaccinated soon after the vaccine's approval, a source told Reuters last month.
More than 100 possible vaccines are being developed around the world to try to stop the COVID-19 pandemic. At least four are in final Phase III human trials, according to WHO data.
Reuters