Covid-19 vaccine will stop people from entering heaven, Kanye West
Kanye West is 'extremely cautious' about a possible coronavirus vaccine, believing it could stop people getting into heaven.
The 42-year-old rapper has revealed that he had Covid-19 back in February, experiencing chills and 'shaking in the bed.'
However, his experience hasn't changed his mind about a vaccine, as the star, who is running for president, thinks that a possible vaccine is 'the mark of the beast'.
In an interview with Forbes, West said:
"It's so many of our children that are being vaccinated and paralysed…

"So when they say the way we're going to fix COVID is with a vaccine, I'm extremely cautious. That's the mark of the beast.

"They want to put chips inside of us, they want to do all kinds of things, to make it where we can't cross the gates of heaven.

"I'm sorry when I say they, the humans that have the Devil inside them.

"And the sad thing is that the saddest thing is that we all won't make it to heaven, that there'll be some of us that do not make it."
And when asked about a cure, Kanye said:
"It's all about God.

"We need to stop doing things that make God mad."
Elsewhere in the interview, the father-of-four, husband to Kim Kardashian, confirmed that he is pro-life 'because I'm following the word of the bible.'
Don't sleep in HOH lounge with Erica on Saturday to avoid s3x, Praise tells Kiddwaya (Video)
BBNaija housemate, Praise had a talk with Kiddwaya on Tuesday night advising him not to sleep in the Head Of House lounge with Erica on Friday and Saturday or they would most likely have s3x.
Recall that after Erica emerged as head of house, she chose Kiddwaya to be her deputy so they get to sleep together in the HoH private lounge and after the first night, she confessed to Tolanibaj that it was really hard for her not to have s3x with Kidd that night.
Erica said she had to continue staring at the camera to remind her where she was.
While advising Kiddwaya, Praise reminded him that on Friday and Saturday, there would be alcohol in the house and Erica is hardly able to get her hands off him when she is drunk.
Praise went on to say if Kiddwaya also gets drunk on the same night as Erica, there is every tendency they would have s3x so the only advice he would give is for him to sleep in the other rooms rather than the HOH lounge.
Watch vide:
View this post on Instagram
Kylie Jenner goes topless for birthday shoot (Photo)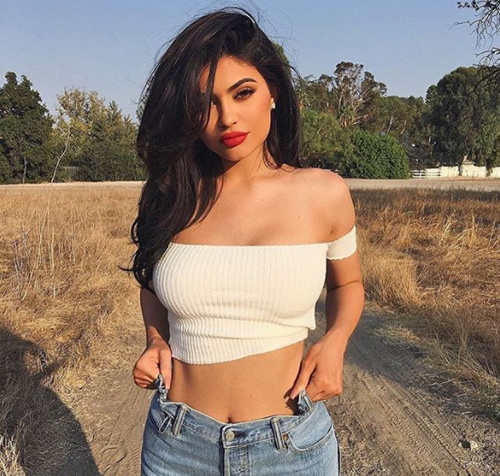 Reality TV star and business owner Kylie Jenner has taken birthday shoot to a whole new level.
The curvy mother of one in new birthday photos goes topless for the camera.
The reality star clocked 23 on Monday and posed topless for internationally celebrated photographer Sasha Samsonova.
Wearing nothing but an oversized net and veil, the cosmetics mogul offered a seductive gaze in her pose.
She posted the sensational black and white photo on her page.
See post below:
View this post on Instagram
Naira Marley signs singer Lyta to Marlian Music
Nigerian singer, Naira Marley, has announced that Lyta has officially been signed into his record label, Marlian Music.
In a post he made on social media Naira Marley wrote;
"Welcome to MarlianMusic @official_lyta".
Confirming the news, an excited Lyta shared on his page;
I'm so excited to be becoming a member of my new household Marlian music, thanks my President @nairamarley for giving me this superb alternative.
See Post below;