COVID-19: Wike imposes curfew on Rivers, gives newspaper distributors, others waivers
The Rivers State Governor, Nyesom Wike, has imposed a dusk-to-dawn curfew on some parts of Port Harcourt and its environs over the pandemic, Covid-19.
Wike also granted waivers to newspaper distributors, media practitioners and other professionals in the state.
In a state broadcast on Monday in Port Harcourt, the governor listed areas that would be affected by the curfew, which would begin on Tuesday, as Obiri-Ikwerre Junction (Ozuoba, Rumualogu), Choba and Education Bus-stop to Agip Junction.
The governor stated that the curfew became necessary as a result of the violation of the market closure order by the state government, adding that the State Security Council reached the decision after monitoring compliance to the directive on market closure.
Wike also ordered the closure of beer parlours and public drinking joints, adding that such facilities have suddenly become an extension of night clubs, which were earlier shut down by the state government.
He said,
"With effect from Tuesday, March 31, 2020 there will be a dusk to dawn curfew from Obiri-Ikwerre Junction (Ozuoba, Rumualogu) to Choba and from Education Bus Stop to Agip Junction, Ikwerre Road.

"All beer parlours and public drinking joints are hereby closed because they have suddenly become an extension of night clubs that were earlier shut down. Any beer parlour or public drinking joint found to be open shall be acquired by the state government.

"All landlords are advised to warn their tenants who use their property as beer parlours or public drinking joints to adhere to this directive. Traditional rulers, youth leaders and community development committees are to ensure that beer parlours and public drinking joints in their areas remain closed."
He, however, charged traditional rulers, youth leaders and Community Development Committees to ensure that all beer parlours remained closed, saying,
"Any traditional ruler who allows markets to be open in his domain will be deposed.

"Government is investigating the illegal operation of markets at night at Woji and Elelenwo communities. Further violation by residents of these two communities will attract declaration of curfew."
Wike warned that further violation of the directive for markets to remain closed will attract a statewide curfew.
On the waiver granted to different categories of persons, the governor listed other affected professionals as medical and pharmaceutical personnel, food and beverages, essential oil and gas staff, petroleum products.
Wike maintained that beneficiaries of the waiver must identify themselves with valid identity cards.
He added,
"My dear good people of Rivers State, based on suggestions by well-meaning Rivers people, government is looking into the setting up of food markets across the state."
He announced the immediate suspension of the Council Chairman of Obio/Akpor Local Government Area and his deputy for failing to implement the state government's directive on the closure of markets.
Kwara records eight new cases of COVID-19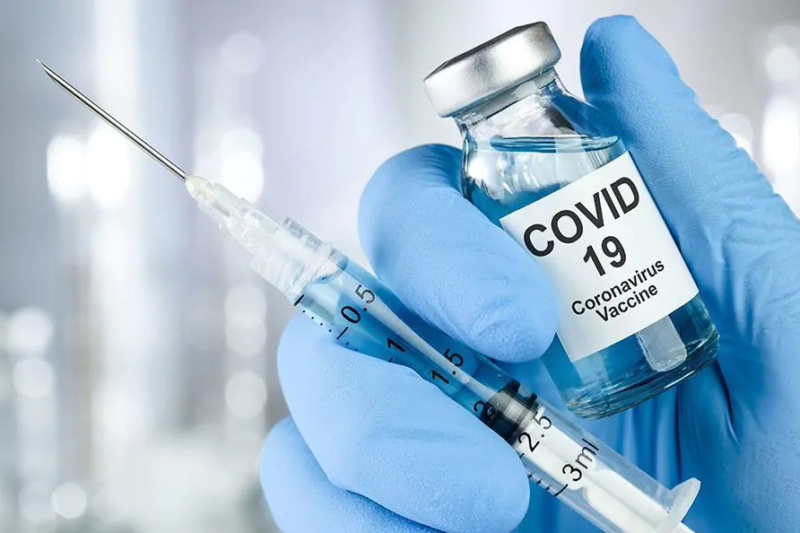 Kwara has recorded eight new cases of the coronavirus (COVID-19) pandemic as at 11.45p.m on Monday, Aug 10.
The state now has a total of 865 confirmed cases of the virus, while one patient was discharged.
Mr Rafiu Ajakaye, the Chief Press Secretary to the Governor and Spokesman of the Technical Committee on COVID-19, made this known in a statement on Tuesday day in Ilorin.
According to him, out of the 865 confirmed cases, 516 patients were discharged leaving 330 active cases in the state.
Ajakaye said 19 deaths have been recorded out of the 3, 853 people tested for the virus.
He added that 2, 922 tested negative for coronavirus with 66 tests being awaited.
(NAN)
US gifts Nigeria 200 ventilators [Photos]
The United States has handed over 200 ventilators to Nigeria in fulfilment of the promise made by US President Donald Trump during a telephone conversation with the President, Maj Gen Muhammadu Buhari (retd.), in April 2020.
The medical equipment were handed over to the Minister of Health, Dr. Osagie Ehanire, by the US Ambassador to Nigeria, Mary Leonard at a ceremony in Abuja this morning.
President Trump while making the promise said the US would support Nigeria during the pandemic.
Speaking while accepting the ventilators, Ehanire said
"We shall be taking delivery these ventilators to shore up our intensive care response capability courtesy of the President of the United States and the US people.

"It is my pleasure to be here at the Premier Medical Warehouse Abuja at the invitation of  USAID Nigeria on behalf of the
USA government to receive valuable medical equipment that will support the Nigerian government in their fight against the COVID19 pandemic."
Adding,
"This donation consists of 200 ventilators which are critical components of the response strategy that will help to save the lives of persons who have been severely impacted by #COVID19. These ventilators will be of great benefit to the people of Nigeria."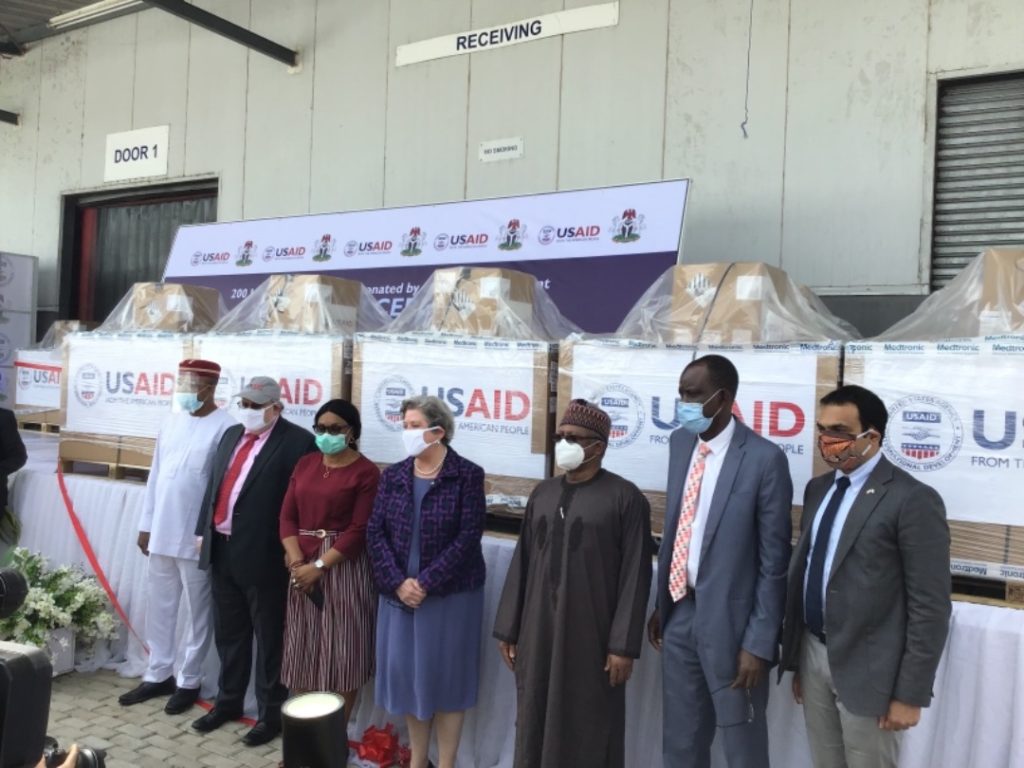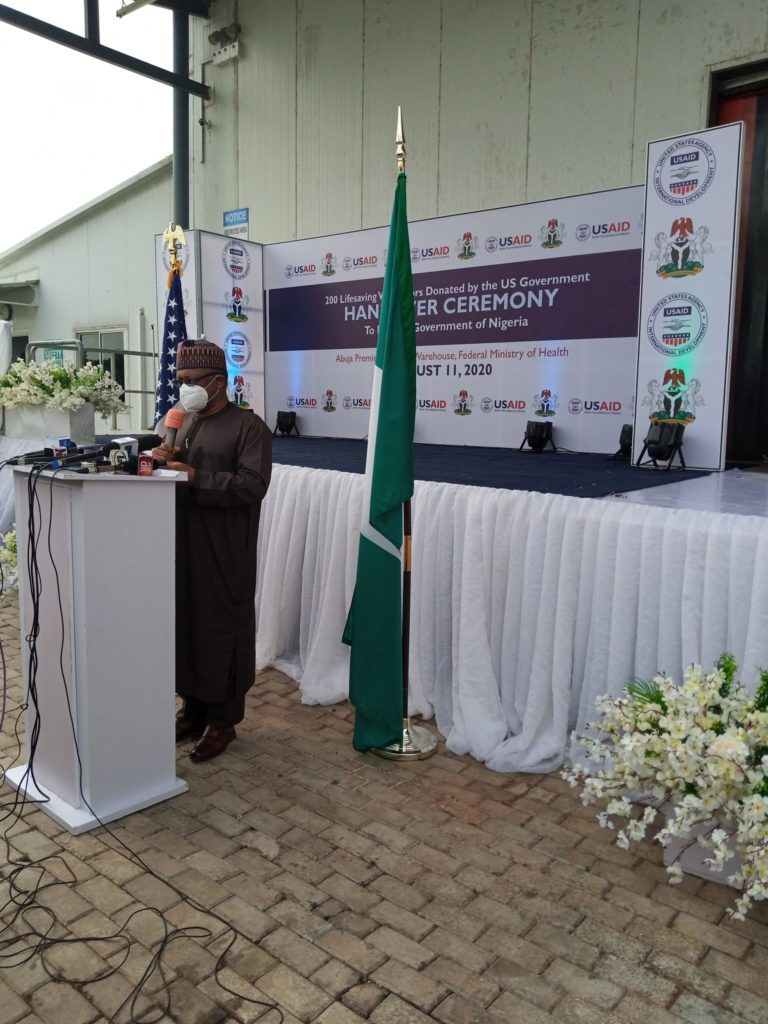 Covid-19 is proving exceptionally difficult to stop, WHO says
The World Health Organization (WHO) disclosed that the novel Coronavirus is proving exceptionally difficult to stop, as the number of cases crosses 20 million.
Dr Mike Ryan, executive director of the World Health Organization's Health Emergencies Programme, speaking during a news conference in Geneva on Monday, said in order to completely stop the virus it is important to identify where the human-animal barrier was breached.
"This virus is proving exceptionally difficult to stop," Ryan said, saying that it was important to reflect on what is known about the virus, in terms of the ease of spread, the multiple transmission modes and the existence of asymptomatic and presymptomatic transmission.

"This is not an easy virus and not an easy virus, either, to detect. It's not an easy virus to stop," he said.
Ryan explained that an epidemiologic investigation will start in Wuhan, China because that's where the first clusters of cases were picked up, but that doesn't necessarily mean that is where Case Zero (the very first case) was.
According to Dr Ryan, finding 'Case Zero' helps to distinguish this crossing of the barrier between species.
"If you follow the data and the science, you will find, hopefully, the point at which the disease crossed the species barrier," he said.

"It is important that we find that because as long as the animal-human breach has not been discovered, there's always a chance that that barrier can be breached again," he said.
Although finding this breach is important, it can take some time, according to Ryan, as the barrier breach for SARS was never fully established.
"The world is at greater risk for these species breaches, Ryan said.

"We are pressuring the biologic system. We live in a biome. We live in a world of biology. And we are creating – actively creating – the pressures that are driving the breaches of those barriers,"

"And we need to do better at managing the risks associated with that," he said.