Dave Umahi, aides test positive for COVID-19
Governor Dave Uamahi of Ebonyi State has tested positive for the novel Coronavirus. The Governor confirmed this in a statement personally signed by him on Saturday, July 4.
According to the governor, he and some of his aides had the test carried out on them and the result came back positive. He said presently they are not showing any symptoms but have since gone into isolation in line with protocols laid down by the Nigeria Centre for Disease Control (NCDC).
He has asked the Deputy Governor, Kelechi Igwe, to take over the frontline coordination of the state's fight against the pandemic to protect Ebonyi people.
He appealed to residents of the state to take the NCDC protocols more seriously while stating that he's working from home and will conduct all meetings virtually.
Ebonyi state currently has 438 confirmed cases of the viral disease. 357 persons have been successfully treated while three have died.
JUST IN: Lagos LG boss dies of COVID-19
The Chairman of Onigbongbo Local Council Development Area of Lagos State, Mr Babatunde Oke, has died from  COVID-19 complications.
Before his death, Oke was spending his second term as the council chairman and was a strong member of the All Progressives Congress (APC).
Babatunde Oke died early Wednesday, 12 August 2020 from complications arising from Coronavirus Infection.
Sources said that Oke, a chieftain of the All Progressives Congress (APC) has been sick for some time but recovered, only for the sickness to relapsed late last week due to the stress he went through during the last Sallah break where he was reported to have exposed himself again.
According to a post on his Facebook page, Oke died today at St. Nicholas Hospital on Lagos Island, where he was moved when his illness became critical.
He did a lot of awareness on COVID-19 in the council during his lifetime, according to residents in the council.
He was the second council boss to die of COVID-19.
In June, Augustine Adeoye Arogundade, chairman of Agbado/Oke-Odo LCDA also succumbed to COVID-19.
Covid-19: Kwara discharges 89 patients, confirms 17 new cases, 20 deaths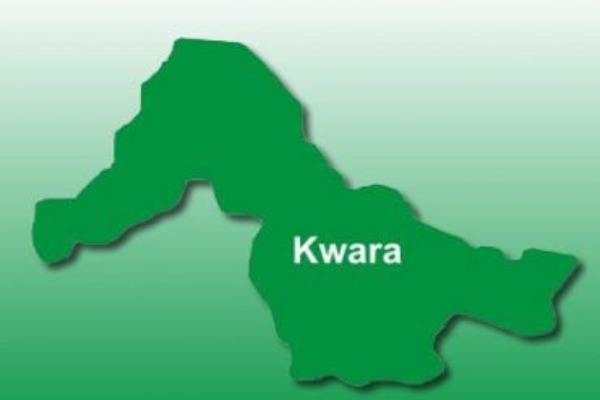 The Kwara State government has discharged 89 coronavirus patients from its isolation centre in Ilorin.
The state Covid-19 technical committee in its latest update released in Ilorin on Tuesday also announced 17 new confirmed cases of the virus.
Death toll from the virus has increased from 19 to 20, according to the update by the spokesman of the committee, Rafiu Ajakaye.
Similarly, the total confirmed cases has risen to 882, while active cases is now put at 257.
Six hundred and five patients have so far been discharged.
Total tests done now stands at 3872, while 2971 returned negative.
The update further added that only 19 pending tests are being awaited.
Recall that the infectious disease has spread to 10 of the 16 local government council areas of the state despite efforts by the state government to curtail the community transmission of the virus.
Meanwhile, Governor Abdulrahman Abdulrazaq, on Tuesday, commended efforts of the private sector for its strategic role in Nigeria's campaign against Covid-19 pandemic.
He noted the efforts to include setting up of isolation centres, medical support to various states and recent donation of food palliative to vulnerable households across Nigeria.
He spoke in Ilorin, at the flag-off of the distribution of food palliative donated by the private sector-led Coalition Against Covid-19 (CACOVID) and the Central Bank of Nigeria, (CBN) to Kwara state.
"We are very appreciative of the efforts by CACOVID in the fight against Covid-19. This is not the first.

"They were with us at the isolation centre where they made donations of medical supplies and other things.

"The food palliative is another move. We are really grateful for their interventions to governments across the country," the governor stated.
Nigeria records 423 new Covid-19 cases, toll now 47,290
The Nigeria Centre for Disease Control (NCDC) on Tuesday night, announced 423 new confirmed COVID-19 cases.
The new cases were reported from 22 states: Lagos (117), FCT (40), Ondo (35), Rivers (28), Osun (24), Benue (21), Abia (19), Ogun (19), Ebonyi (18), Delta (17), Kwara (17), Kaduna (15), Anambra (14), Ekiti (11), Kano (9), Imo (6), Gombe (4), Oyo (3), Taraba (3), Bauchi (1), Edo (1) and Nasarawa (1).
It brought the total in the country to 47,290.
Out of that number, 33,609 patients have been discharged and 956 deaths have been recorded.
Lagos still has the highest number of cases with 16,074, while Kogi has reported only five.
Last week, President Muhammadu Buhari extended the second phase of the eased lockdown by another four weeks.