Drake vows to fly Nigerian talking drummer to his show [Video]
Nigerian creative artist and talking drummer, David Jagu, finally got one of his bucket lists answered when he got the attention of award-winning Canadian rapper, Drake.
Jagu via his Instagram page,@davidjagun had relentlessly begged and tagged Drake by performing some of his hit songs using the talking drum in hopes that he would get Drake's attention.
In his last post, David wrote: "I Pray You Answer My Prayers One Day Sir 🇨🇦🇨🇦 @ovoroxx @champagnepapi."
After the long wait, Drake with over 60 million IG users, acknowledged his post and vowed to fly him to one of his shows soon.
Drake shared some of David's videos and wrote, "Nah @davidjagun I am flying you to a show ASAP you going 2 hard 🛫🛸🚀🛩."
David who calls himself "Drake's Number One fan in Africa" has since thanked Drake for making his dreams come true.
See Drake's IG post:
WuzupNaija notes that David is not the first Nigerian who tried to gain international stars attention via their social media platforms.
One Eli Yusuf Sarki also known as Eli Waduba, who uses the Twitter account, @EWaduba got the job of a lifetime when he posted his completed portrait of American comedian, Kevin Hart on Twitter with the caption, "My name is Eli Waduba Yusuf Am a Nigerian, based in kaduna. Am a hyperrealism PENCIL Artist, I hope to become like @Harinzeyart. Please Retweet, let @KevinHart4real see it, thank you."
WuzupNaija also recalls that Adetetu OJ Alabi, a Nigerian model, and advocate for beauty tribal marks also gained popularity when she caught the attention of Holywood star and singer, Rihanna, after she started a campaign called #tribalmarkschallenge, to encourage Africans with tribal marks and also advocate for the ban of facial scarring.
Wasiu Ayinde features Teni in new EP titled 'Fuji The Sound'
Legendary Nigeria Fuji singer and songwriter, Wasiu Ayinde Marshal popularly known as K1 De Ultimate is set to bless the ears of fans with a brand-new EP, titled "Fuji the Sound".
K1 De Ultimate took to his social media platforms to share the great news with fans and followers as he shared the tracklist which is scheduled to drop on August 21.
The six-track project features award-winning Afropop singer Teni, Toby Grey including producer, Mystro.
READ ALSO: Regina Daniels and Ned Nwoko finally reveal their son's face (Photos/Video)
See his post below;
Regina Daniels and Ned Nwoko finally reveal their son's face (Photos/Video)
Controversial Nollywood actress, Regina Daniels and her husband, billionaire politician and businessman, Ned Nwoko have finally showed their son, Munir, to the world.
In the latest post on the couple's YouTube channel, Our Circle – Episode 7, titled 'Baby Reveal', the couple showed off the adorable baby's face and talked about who the baby looks like.
The talented young actress and her husband held a private naming ceremony for their new baby boy, where he was christened as Munir Neji Ned Nwoko.
Taking to her Instagram page to share photos from the ceremony, Regina Daniels stated that welcoming her new baby has been an exciting experience for her.
"Newborns represent life, hope and the promise of love…Pure as an angel and as fresh as a blooming flower!," she wrote.
See Photos below;
Watch the latest episode of their post on YouTube below,
If you don't desist from demanding s3x before you help ladies, God will paralyze your manhood- Actress Chioma Ifemeludike warns men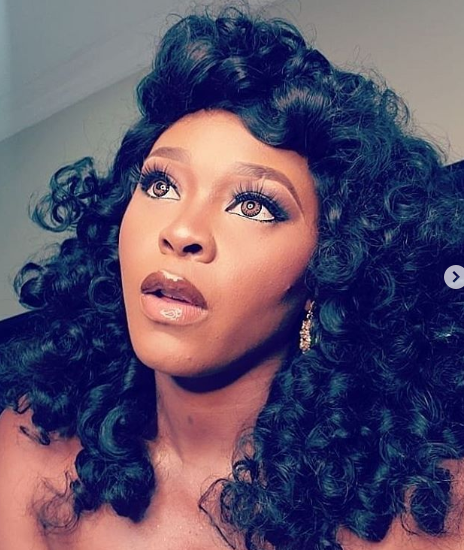 Nigerian Filmmaker, Chioma Ifemeludike has taken to her social media page to write an open letter to promiscuous men who always have the urge to sleep with any lady they come across.
According to the actress, it is bad behaviour that should not be encouraged. She also said it's inhumane to demand sex because they find themselves in a position to render help.
Her post reads;
Dear men,

you must not see the pant👙 of every woman to help🙄… stop taking advantage of girls who need your support or push… stop demanding for sex from a girl because you're in a position to help … Some girls can be good company without sex, some can be good friends without sex , you can make some super stars without sex, you can be their mentors and guardian without sex, you can be their brothers and fathers without SEX!!! You have a daughter(s) yet you want to sleep with every girl that comes your way because you find yourself in a position to help… !!!??? How will you feel if your daughter(s) is subjected to such inhumane treatment??? Please treat people's daughters like you want others to treat yours…. Repent today or God will paralyze the muscles in your manhood 😡.
See Post below;