Eid-El-Kabir: Orji Kalu calls for sober reflection
Chief Whip of the Senate, Dr Orji Kalu has urged the Muslim faithful to engage in sober reflections as they prepare to celebrate Eid-el-Kabir.
This is contained in a statement issued to the News Agency of Nigeria (NAN) on Thursday.
He urged Muslims to use the special season to offer prayers for the country, Kalu emphasised that peace remained a panacea for sustainable development.
Kalu acknowledged the role of religious leaders in ensuring peaceful co-existence among different ethnoreligious groups in the country.
"I extend warm greetings to our Muslim brothers and sisters on the occasion of this year's Eid-el-Kabir.

"This period provides an opportunity to remember the submission of Prophet Ibrahim (Alaihis Salam) to Allah, by which he taught the world the value of sacrifice in relating with one another.

"We must endeavour to sacrifice for others in our daily lives.

"In our pursuits, let us demonstrate the spirit of forgiveness, togetherness, tolerance and patriotism.

"Nigeria's diversity should be seen as a blessing and as such, it is important to shun violence and other social vices.

"We must embrace peace and harmony regardless of our cultural, ethnic and religious differences.

"Let us use this season to pray for leaders at all levels of government for the sake of national well-being,'' Kalu said.
He wished the Muslim ummah a hitch-free and joyous celebration and urged them to extend the merriment of the Sallah celebration to people of other religious faiths.
Man makes gold Covid-19 face mask worth $1.5m
A wealthy businessman has made the most expensive face mask in the world today.
The gold COVID-19 face mask is reported to be worth $1.5 million.
The 18-karat white gold face covering will be encrusted with 3,600 white and black diamonds.
The designer and owner of the jewellers Isaac Levy said the client in China gave him three specific criteria that needed to be met with the mask.
Speaking to ABC News, Mr Levy said:
"The first one, it must be a N99 approved by the FDA and the European standards.
"The second condition was that it will be delivered before 31 December this year and the third condition, which was the easiest to fulfill, was that it will be the most expensive mask in the world."

"Personally, I would not walk with a mask like this. I think that we all should wear the same regular N95 mask.

"Money maybe doesn't buy everything, but if it can buy a very expensive Covid-19 mask and the guy wants to wear it and walk around and get the attention, he should be happy with that.

"I am happy that this mask gave us enough work for our employees to be able to provide them jobs in very challenging times like these times right now."
It's safe to say that the issue of face coverings has divided opinion over the last few months, with some claiming they're an affront to their human rights while others have happily worn them.
In a bid to demonstrate their safety, Tom Lawton an ICU doctor in Bradford Royal Infirmary ran 22 miles to work and back while wearing a face mask to prove that it doesn't affect a person's oxygen levels.
Karl Soderlund, Sally Jessy Raphael's Husband, dies at 90
TV legend Sally Jessy Raphael's husband, Karl Soderlund is dead.
He was aged 90.
According to Raphael's rep, Karl Soderlund died from complications due to Alzheimer's disease on Thursday, August 6, at their farm in Dutchess County, New York.
Soderlund was born in Duluth, Minnesota. He was a Korean War veteran with the Air Force Radio Service (AFRS). According to the former talk show host's rep, Raphael was her husband's caretaker for the past few years.
Soderlund and Raphael got married in 1962 and spent 57 years as husband and wife. The two celebrated Soderlund's 90th birthday in June.
"When I married Karl, he was 5 years my senior. Somehow, over 60 years, my Peter Pan husband has remained forever young and handsome!" she tweeted on June 3, alongside a photo of the two. "Happy 90th birthday to the love of my life – so glad we can finally be together with loved ones to celebrate your amazing life!"
Covid-19: Kwara discharges 89 patients, confirms 17 new cases, 20 deaths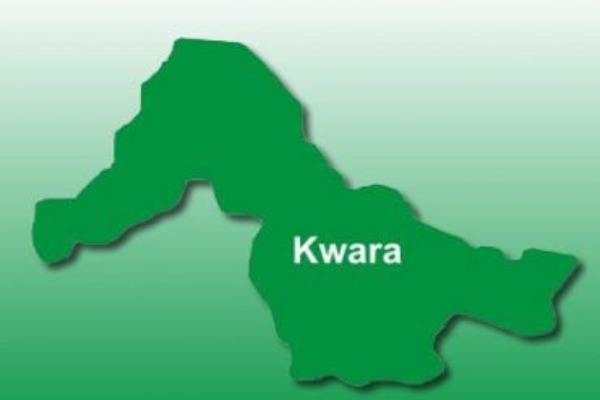 The Kwara State government has discharged 89 coronavirus patients from its isolation centre in Ilorin.
The state Covid-19 technical committee in its latest update released in Ilorin on Tuesday also announced 17 new confirmed cases of the virus.
Death toll from the virus has increased from 19 to 20, according to the update by the spokesman of the committee, Rafiu Ajakaye.
Similarly, the total confirmed cases has risen to 882, while active cases is now put at 257.
Six hundred and five patients have so far been discharged.
Total tests done now stands at 3872, while 2971 returned negative.
The update further added that only 19 pending tests are being awaited.
Recall that the infectious disease has spread to 10 of the 16 local government council areas of the state despite efforts by the state government to curtail the community transmission of the virus.
Meanwhile, Governor Abdulrahman Abdulrazaq, on Tuesday, commended efforts of the private sector for its strategic role in Nigeria's campaign against Covid-19 pandemic.
He noted the efforts to include setting up of isolation centres, medical support to various states and recent donation of food palliative to vulnerable households across Nigeria.
He spoke in Ilorin, at the flag-off of the distribution of food palliative donated by the private sector-led Coalition Against Covid-19 (CACOVID) and the Central Bank of Nigeria, (CBN) to Kwara state.
"We are very appreciative of the efforts by CACOVID in the fight against Covid-19. This is not the first.

"They were with us at the isolation centre where they made donations of medical supplies and other things.

"The food palliative is another move. We are really grateful for their interventions to governments across the country," the governor stated.