FG, NNPC avert payment of $125m to alleged international fraudster
The Nigerian National Petroleum Corporation, NNPC in collaboration with officials of the Federal Government has saved Nigeria from losing a whooping sum of $125m to an international crime syndicate led by one Messrs. Ramirez and Mr Jose Salazar Tinajero and their company Samano Sa De Cv.
The refusal of the NNPC to stop FG from paying the huge sum was contained in a letter by Counsel to the NNPC, Kehinde Ogunwumiju SAN of Afe Babalola and Co.
In the letter dated July 30 and addressed to Gboyega Oyewole SAN, the NNPC denied the claim that information was provided to the Corporation or the FG which information led to the identification and recovery of 48 million barrels of stolen Nigerian Bonny Light Crude Oil stored in Peoples Republic of China.
Stating the background, Ogunwumiju, noted that Samano had contacted officials of the Federal Government of Nigeria sometime in 2015 with information in respect of 48 Million Barrels of Nigerian Bonny Light Crude Oil allegedly stolen from Nigeria and stored in various ports and terminals in the People's Republic of China. SAMANO offered to purchase the alleged stolen crude upon its recovery.
"Even though its claim was difficult to believe given the stern procedures underpinning crude oil handling and export operations, the Federal Government in collaboration with the Nigerian National Petroleum Corporation (NNPC) set out to verify these claims and requested for evidence to that effect, which was never provided by SOMANO.

"Notwithstanding the failure to provide evidence to support its claims, relevant officials of the Government were mandated to proceed to China to verify the claims of the existence of the said stolen Nigerian Crude Oil".

He however added that the said delegation discovered that the SAMANO's claim was false and baseless.

"Consequently, the Government severed communications with the syndicate.

" Miffed by this, Messrs. Ramirez and Mr Jose Salazar Tinajero, acting as agents of SAMANO, resorted to the blackmail and intimidation of key officials of the Government and the NNPC threatening to make public the fact that the said 48 million barrels of stolen Nigerian Crude Oil in China had been recovered, sold and the proceeds therefrom looted by some government officials and the NNPC when it was aware that this was untrue.

"They also demanded $125,000,000:00 (One Hundred and Twenty-Five Million Dollars) from said government officials, which was conveniently and rightfully ignored.

" Thereafter, NNPC reported this case of attempted blackmail to the Department of State Security and the Nigeria Police Force.

" They, upon investigation, discovered that SAMANO and its agents were international fraudsters".

NNPC lawyer further stated that Ramirez, for instance, was indicted by the U.S. District Court in the Southern District of Texas as the mastermind of a scheme leading to the loss of several millions of dollars through various mail and wire frauds between 2010 and 2013.

"In fact, there is a warrant for Mr Ramirez's arrest and extradition to the United States to face criminal justice on account of the said fraud schemes. Mr. Jose Salazar Tinajero, a co-conspirator, has been in and out of jail in South America due to the involvement of SAMANO in elaborate smuggling and money laundering scams.

"Mr Ramirez is also facing two separate and unconnected criminal charges at the High Court of the Federal Capital Territory, Abuja in Charge No: FCT/HC/CR/147/2016 and the Federal High Court, Lagos in Charge No: ID/2763/2016.

" Both charges were preferred against Mr Ramirez by the Economic and Financial Crimes Commission (EFCC) for economic and financial crimes.

" The said Mr. Ramirez and his cohorts have since been charged to several courts in Nigeria for criminal offences ranging from fraud, forgery, extortion, blackmail, conspiracy, etc.

" The charge which relates to the attempt to fleece the Federal Government and NNPC is Charge No.: FCT/HC/BU/CR/134/2019 between the Federal Republic of Nigeria v. Marco Antonio Ramirez & 4 Others pending before the High Court of the Federal Capital Territory Abuja".
Ogunwumiju stated that,
" Accordingly, it is our client's position that your client is not entitled to the payment of five percent of the value of the allegedly stolen crude or any amount whatsoever as compensation for information it purportedly gave to the Federal Republic of Nigeria in respect of the said stolen crude stored in the People's Republic of China.

"Our clients furthers posits that your clients claims are not only unfounded but frivolous and of no consequence.

" With utmost respect, your clients claims are a contribution of gold-digging scheme involving local and cross border fraudsters aimed at blackmailing and extorting money from out client and Federal Republic of Nigeria.

" Based on the foregoing, our client is unable to accede to and hereby rejects your clients demand that the NNPC and Federal Government pay to its five percent of the value of the purported stolen crude or any amount whatsoever as compensation for the false information it gave to the Federal Government in this matter.

"While denying your clients claims in its entirety, we have our client firm instruction to demand that your clients issue withing seven days of the date of your receipt of this correspondence, a written unequivocal retraction of these allegations which your clients know to be false, baseless and unfounded, failing which we will explore all legal remedies to enforce our client right to seek redress against your client in both civil and crimila actions arising from its attempt at harrasing, intimidating, blackmailing and defrauding out clients and officials".
Man makes gold Covid-19 face mask worth $1.5m
A wealthy businessman has made the most expensive face mask in the world today.
The gold COVID-19 face mask is reported to be worth $1.5 million.
The 18-karat white gold face covering will be encrusted with 3,600 white and black diamonds.
The designer and owner of the jewellers Isaac Levy said the client in China gave him three specific criteria that needed to be met with the mask.
Speaking to ABC News, Mr Levy said:
"The first one, it must be a N99 approved by the FDA and the European standards.
"The second condition was that it will be delivered before 31 December this year and the third condition, which was the easiest to fulfill, was that it will be the most expensive mask in the world."

"Personally, I would not walk with a mask like this. I think that we all should wear the same regular N95 mask.

"Money maybe doesn't buy everything, but if it can buy a very expensive Covid-19 mask and the guy wants to wear it and walk around and get the attention, he should be happy with that.

"I am happy that this mask gave us enough work for our employees to be able to provide them jobs in very challenging times like these times right now."
It's safe to say that the issue of face coverings has divided opinion over the last few months, with some claiming they're an affront to their human rights while others have happily worn them.
In a bid to demonstrate their safety, Tom Lawton an ICU doctor in Bradford Royal Infirmary ran 22 miles to work and back while wearing a face mask to prove that it doesn't affect a person's oxygen levels.
Karl Soderlund, Sally Jessy Raphael's Husband, dies at 90
TV legend Sally Jessy Raphael's husband, Karl Soderlund is dead.
He was aged 90.
According to Raphael's rep, Karl Soderlund died from complications due to Alzheimer's disease on Thursday, August 6, at their farm in Dutchess County, New York.
Soderlund was born in Duluth, Minnesota. He was a Korean War veteran with the Air Force Radio Service (AFRS). According to the former talk show host's rep, Raphael was her husband's caretaker for the past few years.
Soderlund and Raphael got married in 1962 and spent 57 years as husband and wife. The two celebrated Soderlund's 90th birthday in June.
"When I married Karl, he was 5 years my senior. Somehow, over 60 years, my Peter Pan husband has remained forever young and handsome!" she tweeted on June 3, alongside a photo of the two. "Happy 90th birthday to the love of my life – so glad we can finally be together with loved ones to celebrate your amazing life!"
Covid-19: Kwara discharges 89 patients, confirms 17 new cases, 20 deaths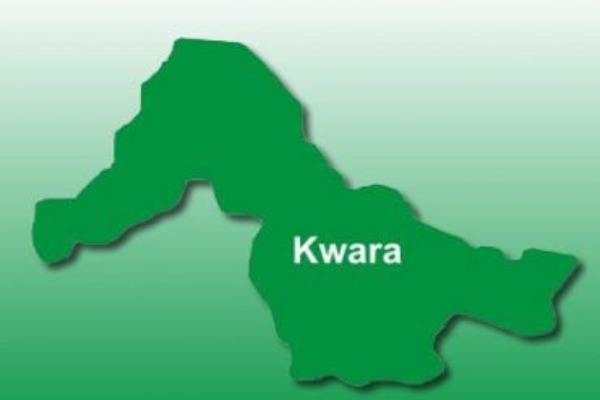 The Kwara State government has discharged 89 coronavirus patients from its isolation centre in Ilorin.
The state Covid-19 technical committee in its latest update released in Ilorin on Tuesday also announced 17 new confirmed cases of the virus.
Death toll from the virus has increased from 19 to 20, according to the update by the spokesman of the committee, Rafiu Ajakaye.
Similarly, the total confirmed cases has risen to 882, while active cases is now put at 257.
Six hundred and five patients have so far been discharged.
Total tests done now stands at 3872, while 2971 returned negative.
The update further added that only 19 pending tests are being awaited.
Recall that the infectious disease has spread to 10 of the 16 local government council areas of the state despite efforts by the state government to curtail the community transmission of the virus.
Meanwhile, Governor Abdulrahman Abdulrazaq, on Tuesday, commended efforts of the private sector for its strategic role in Nigeria's campaign against Covid-19 pandemic.
He noted the efforts to include setting up of isolation centres, medical support to various states and recent donation of food palliative to vulnerable households across Nigeria.
He spoke in Ilorin, at the flag-off of the distribution of food palliative donated by the private sector-led Coalition Against Covid-19 (CACOVID) and the Central Bank of Nigeria, (CBN) to Kwara state.
"We are very appreciative of the efforts by CACOVID in the fight against Covid-19. This is not the first.

"They were with us at the isolation centre where they made donations of medical supplies and other things.

"The food palliative is another move. We are really grateful for their interventions to governments across the country," the governor stated.