FIRS Chair, Babatunde Fowler, not under investigation – Presidency
The Chairman of the Federal Inland Revenue Service, Babatunde Fowler, is not under any investigation, the presidency said on Monday.
Some reports claimed that the query meant that Fowler's tenure would not be renewed. His first term expired on Saturday.
In a statement on its verified Twitter handle, the Presidency dismissed stories of the alleged probe.
The statement read,
"Following reports making the rounds in some media outlets, it is necessary to state categorically that the Chair of Federal Inland Revenue Service, Babatunde Fowler, is not under any investigation.

"The letter from the Chief of Staff to the President, Abba Kyari, on which the purported rumour of an investigation is based, merely raises concerns over the negative run of the tax revenue collection in recent times.

"Taking a cue from today's (Monday) presentation of Vice President Yemi Osinbajo at the Presidential Retreat for Ministers-Designate, Federal Permanent Secretaries and Top Government Functionaries, which dwelt on an 'Overview of the Policies, Programmes and Project Audit Committee,' a body he chaired, projected revenue of government falls behind recurrent expenditure even without having factored in capital expenditure.

"Consequently, it would appear that the country might be heading for a fiscal crisis if urgent steps are not taken to halt the negative trends in target setting and target realisation in tax revenue.

"Anyone conversant with Federal Executive Council (FEC) deliberations would have observed that issues bordering on revenue form the number one concern of what Nigeria faces today, and therefore, often take a prime place in discussions of the body.

"It is noteworthy and highly commendable that under this administration, the number of taxable adults has increased from 10 million to 20 million with concerted efforts still on-going to bring a lot more into the tax net."
See Abba Kyari letter that spurred the rumours:
Covid-19: FG directs civil servants on levels 12, 13 to resume work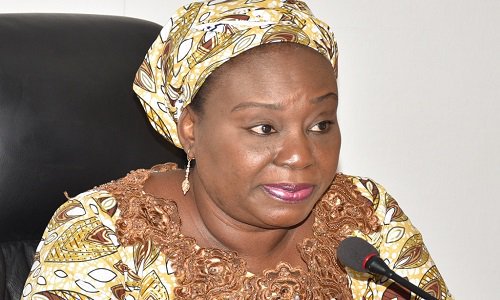 The Federal Government has directed civil servants on Grade Levels 12 and 13 as well as those on essential duties to resume full duties.
Dr Folashade Yemi-Esan, the Head of the Civil Service of the Federation, gave the directive in a circular on Monday in Abuja.
Currently, only workers on Grade Level 14 and above go to offices, and work for just three days a week, as part of measures to curtail the spread of COVID-19.
Yemi-Esan, in the circular, said that workers affected would resume work from Monday to Friday, and be in the office from 8 am to 4 pm as usual.
The new development follows a directive by the Presidential Taskforce (PTF) on COVID-19, urging workers to resume full working hours and days.
The PTF had, however, said that consideration must be given to the health implication of the number to recall for duties, in the light of the extant guidelines on the measures to prevent the spread of COVID-19.
Yemi-Esan asked Chief Executive Officers to ensure full compliance with the directives on the COVID-19 pandemic preventive measures, including physical distancing, regular washing and/or sanitising of hands and wearing of facemasks.
She said that efforts should be made to avoid overcrowding in individual offices.
Yemi-Esan said that where the number of staff resuming work was large, Permanent Secretaries and Chief Executive Officers should consider the option of duty rosters.
Kashamu's death: People can mourn me the way they like when I die- Obasanjo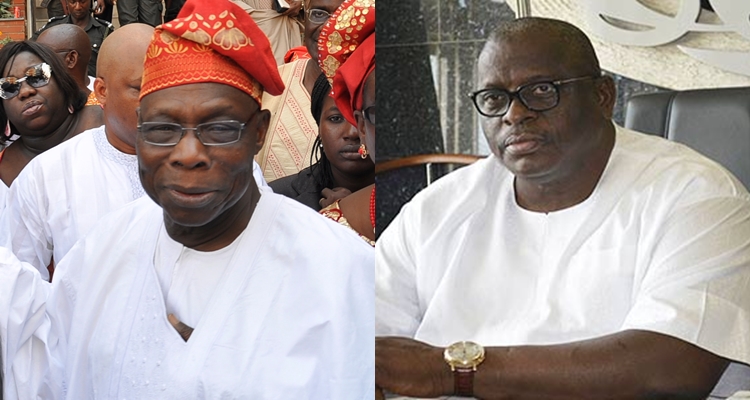 Former President, Chief Olusegun Obasanjo, yesterday, responded to the criticisms that trailed his controversial condolence message on the death of Senator Buruji Kashamu.
Obasanjo, in the condolence message, said the late Kashamu, who was wanted in the United States of America for alleged drug offences, was able to escape justice but could not evade death.
"Senator Esho Jinadu (Buruji Kashmu) in his lifetime used the manoeuvre of law and politics to escape from facing justice on the alleged criminal offence in Nigeria and outside Nigeria.

"But no legal, political, cultural, social, or even medical manoeuvre could stop the cold hands of death when the Creator of all of us decides that the time is up.

"May Allah forgive his sin and accept his soul into Aljanah, and may God grant his family and friends fortitude to bear the irreparable loss," Obasanjo had said.
Notable personalities including APC National Leader, Asiwaju Bola Tinubu; former governor of Ekiti State, Mr. Ayodele Fayose among others lambasted Obasanjo for his remarks which they said demonstrated disrespect for the dead.
But in his response to the criticism, the former President told PREMIUM TIMES, it was okay for people to mourn every death but that the living, including him, must draw the right lessons from the lives of those who have died.
Obasanjo said:
"When I was growing up, in our community, when anyone known with bad character died, we usually only mourn him and bury him. No eulogy. No praise-singing.

"There is an English saying that urges us never to talk ill of the dead. But in this case, we are not talking ill of the dead. We are only drawing lessons from the life and history of the dead. I am not gloating over his death. It is sad for anyone to die and we must mourn him.

"But we must learn from such a passage. There will be bad lessons. There will be good lessons. But we should not just be praise-singing or eulogising the dead, especially when there is no need to do so.

"We should not cover up bad histories and conducts so that the right lessons can be learned.

"But we must learn from such a passage. There will be bad lessons. There will be good lessons. But we should not just be praise-singing or eulogising the dead, especially when there is no need to do so.

"We should not cover up bad histories and conducts so that the right lessons can be learned."
Majek Fashek will be buried in the US – Son
Randy Fashek, the first child of legendary Nigerian reggae musician, Majek Fashek, has said his late dad would be privately buried in the United States.
Randy, who is the first of three children born to Majek and his wife, Rita, said the decision was taken in order "to ensure the safety of the fans, family and his friends".
He revealed this in a Youtube video on the 'Majek Fashek and Family' channel over the weekend.
Randy explained that the Covid-19 outbreak has made it impossible to bring his dad home while the burial date is yet to be fixed.
"The decision was based on us exhausting all resources trying to bring dad home. We went to a great length to solve all situations and problems but were forced with this decision based on the economic pandemic such as COVID-19…and many more," he revealed.
While acknowledging that the decision might not go down well with some people, he said the family is "making the appropriate decision".
In conclusion, Randy, who had raised an alarm about the activities of scam artists out to defraud innocent fans by using his late dad's name, said they have Majek's best interest at heart.
"You guys don't feed into the people that said we are doing this for money, which is really ridiculous. We are one unit as we build dad's estate.
"Meaning all Majek Fashek related items will go through me and the family and there are no exemptions to that. Our purpose is to build until we are in the position to help little children and this is what dad would have wanted," he said.
Fashek, whose legendary music career spanned over three decades, died on June 1. He was 57.
The singer died in his sleep in New York City after battling an unknown illness that stalled his career for months.
Majek attracted international attention in 1987, with his self-penned tune, 'Send down the Rain.'
He is survived by four children and his ex-wife, Rita.