I'm the greatest artiste ever created by God, now I work for him – Kanye West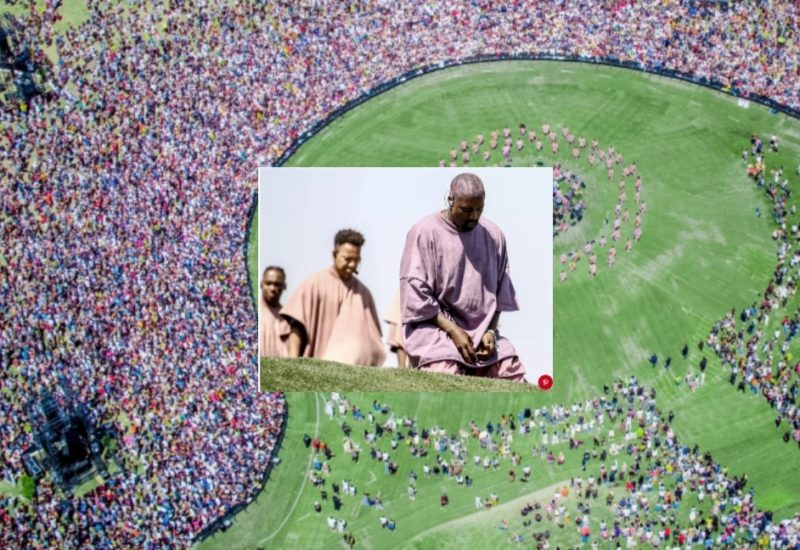 Rapper Kanye West has stated that he is the greatest artiste that God ever created.
During a visit to Joel Osteen's mega Lakewood Church in Houston, Nov. 17th, the father of four who now claims to be a Christian had this to say:
"Because every time I stand up, I feel that I'm standing up and drawing a line in the sand and saying, 'I'm here in service to God and no weapon formed against me shall prosper'. Jesus has won the victory. I told you about my arrogance and cockiness already. Now the greatest artist that God has ever created is now working for him", he said.
Speaking further, Kanye said:
"God has been calling me for a long time. The devil has been distracting me for a long time."
11-year-old ballet dancer gets scholarship from New York dance school
A Nigerian boy, Anthony Mmesoma Madu who went viral a few months ago, for dancing ballet barefoot in the rain has secured a scholarship to New York's prestigious American Ballet Theatre.
The 11-year-old Lagos resident captivated social media users in a video which surfaced online with his dedication to the dance, and his ability to pull of stunning moves in the rain without any shoes on.
Thanks to the international attention the video received, the talented youngster will train with ABT online this holiday as he prepares to travel to the US for more training in 2021.
In the viral clip, Madu is seen outside his dance studio, Leap of Dance Academy, practising on muddy pavement that is wet from the rain.
"Ballet is my life. When I am dancing, I feel as if I am on top of the world," he told Reuters.

"Any time my mom sends me on an errand, I dance ballet before I go to that place and it makes me feel very, very happy. I so much love ballet."
After this video of Anthony Madu dancing in the rain went viral, he's now been offered a scholarship by the American Ballet Theatre in New York. ♥️ This talented 11-year-old is currently a student of the Leap of Dance Academy in Nigeria. (🎥: @leapofdanceaca1 /@todayshow) pic.twitter.com/UufQYullrk

— E! News (@enews) August 13, 2020
Seyi Shay debuts new short blonde hair
Seyi Shay has debuted a new hairstyle and she shared photos of her new look with her followers.
The singer cut her hair short and dyed it blonde. Going by the feedback from her followers, the new look is a hit.
"I'm here to say hi," she captioned the photo.
#BBNaija2020: I don't mind having s3x on TV – Nengi
Big Brother Naija housemate, Nengi, has revealed that she doesn't mind getting intimate while on the reality show despite the many cameras.
Nengi made this known during a conversation with Ozo. She said that viewers and housemates will always talk so she does not care if she has sex on national television.
Ozo asked:
"Will you care about public if you do it (sex) on national tv?"
Nengi responding said:
":No I will face dem if it happens, they will still talk about other things."
The female housemate had earlier complained that condoms in the house are reducing faster.
Recall that Big Brother Naija Lockdown season 5 housemate, Eric confirmed Ozo and Nengi have been taking their bath together in the house.
Due to the fact that the shower area is a blindspot for the camera, this new information left many viewers convinced that something intimate happened between the two eye-candies.
Apparently, it was not their first time because they have been doing it several times since they started taking their bath together.