JUST IN: FCT Perm Sec recovers from COVID-19, resumes
The Permanent Secretary, Federal Capital Territory Administration (FCTA), Sir Christian Ohaa has resumed work after testing negative for COVID-19.
Ohaa, though asymptomatic, tested positive for COVID-19 about two weeks ago and has been in one of the isolation centres in Abuja.
Upon testing positive, his office was immediately shut down and staff, as well as all directors in the administration, directed to undergo compulsory COVID-19 test.
Nigeria records 443 new Covid-19 cases, toll now 45,687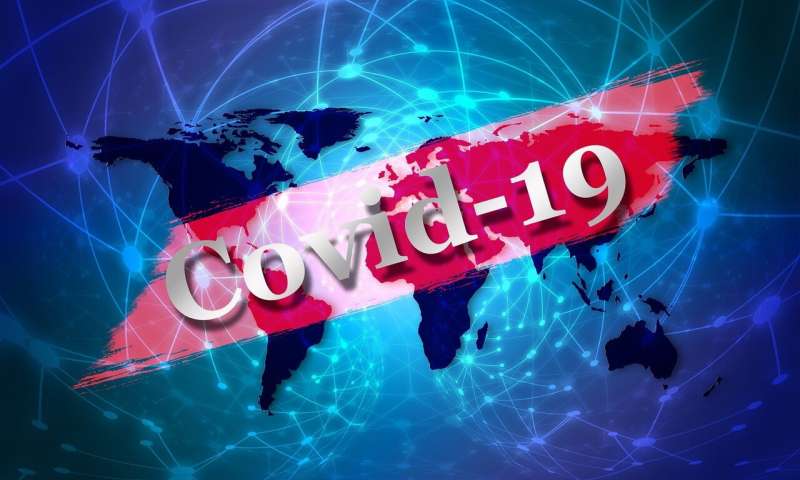 Nigeria has recorded 443 more cases of the novel coronavirus, bringing its total infections to 45,687.
The Nigeria Centre for Disease Control (NCDC) disclosed this on Friday night via Twitter.
The new infections were recorded Lagos, the Federal Capital Territory and 17 other states of the federation.
Unlike previous cases, Plateau overtook Lagos by 33 cases thus recording 103 infections with the nation's commercial capital trailing behind with 70 cases.
The FCT, on the other hand, came third on the list with 60 cases.
Other states with new infections include Ondo – 35, Edo and Rivers – 27, Kaduna – 20, Osun – 19, Borno and Oyo – 18, Kwara – 11, Adamawa – 9, Nasarawa – 7, Gombe – 6, Bayelsa and Imo – 4, Bauchi and Ogun – 2 and Kano – 1.
See Tweet below;
443 new cases of #COVID19Nigeria;

Plateau-103
Lagos-70
FCT-60
Ondo-35
Edo-27
Rivers-27
Kaduna-20
Osun-19
Borno-18
Oyo-18
Kwara-11
Adamawa-9
Nasarawa-7
Gombe-6
Bayelsa-4
Imo-4
Bauchi-2
Ogun-2
Kano-1

45,687 confirmed
32,637 discharged
936 deaths pic.twitter.com/X2pZRogn59

— NCDC (@NCDCgov) August 7, 2020
Naira Marley fined N100,000 for breaching COVID-19 lockdown restrictions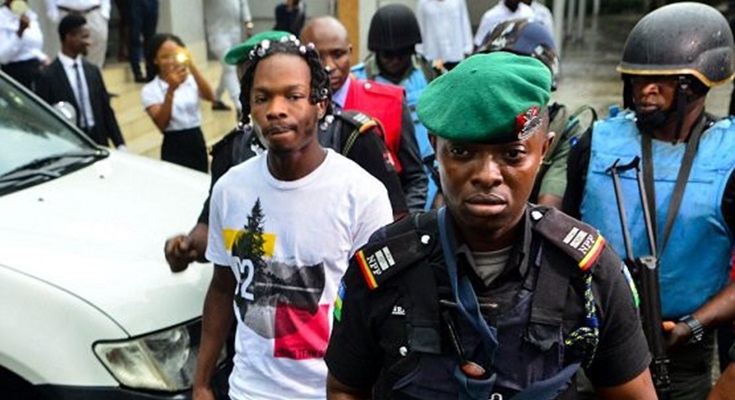 Nigerian musician Azeez Fashola, better known by his stage name Naira Marley, has pleaded guilty to breaching Covid-19 lockdown restrictions when he travelled to the capital, Abuja, for a concert.
The musician was arrested on Thursday alongside his manager for the offence committed in June when the government had banned non-essential travel to prevent the spread of coronavirus.
They pleaded guilty and were each fined N100,000($258; £197).
The airline that flew them from the commercial hub of Lagos to Abuja was suspended indefinitely by the aviation minister but later allowed to resume operations.
The airline said it mistook the musician's surname for a judge who was on essential travel.
Nigeria's Channel television tweeted:
Nigeria records 354 new cases of Covid-19, toll now 45,244
Nigeria on Thursday night recorded 354 new cases of COVID-19, bringing the total number of infections in the country to 45,244.
The Nigeria Centre for Disease Control (NCDC) announced this through its official Twitter handle.
NCDC said that the 354 new confirmed cases were from 17 states with discharged 32,430 so far.
FCT had the highest number of cases with 78 new cases and Lagos recorded 76 new infections.
Other states are; "Kaduna – 23, Ebonyi – 19, Oyo – 18, Nasarawa – 17, Rivers – 17, Delta – 16, Kwara – 15, Akwa Ibom – 13, Edo – 12, Ogun – 12, Plateau – 11, Kano – 9, Bauchi – 6, Borno – 6, Ekiti – 6.