When K1 asked for Mayegun tittle 11 years ago, my forefathers did not give consent – Alaafin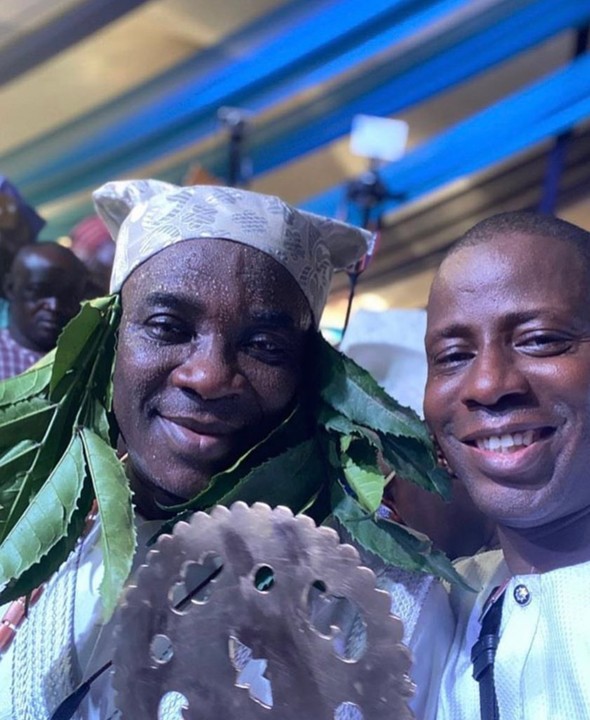 The Alaafin of Oyo, Oba Lamidi Olayiwola Adeyemi III, has addressed reports on his denying fuji musician, Alhaji Wasiu Ayinde, the title of Mayegun which he has now conferred on him eleven years after he had shown interest.
The Alaafin revealed that Ayinde had made a request for the title 11 years ago during his visit to his palace in the company of his friends and associates.
He further revealed that he turned him down having made spiritual and physical consultations, all of which guided him against approving the title, saying, he only approved of it when the coast was clear, adding that there was no reason to waste time over it.
"When he asked for it 11 years ago, I consulted with my forefathers and the Oyomesi. They did not give consent to it, and I told him to return home. But when the time was ripe now, I made same consultations, and it was approved.

"Let it be known that the Alaafin is an institution which is bigger than an individual. I don't do things unilaterally because I know the implication of such actions. I wrote a publication in 1975 titled Oyo tradition and Modernity. People should go and read it to know the status of Oyo in Yoruba nation.

"Whoever has any issue with Ayinde should find other ways to settle it. Social media should not be turned to a medium for vendetta," the Alaafin advised.
Speaking further, the monarch shed light on the heated reactions generated by his statement over the Mayegun title he conferred on fuji musician, Alhaji Wasiu Ayinde, stating that the context through which he made the statement should be understood.
Oba Olayiwola said he would not spit at Yoruba traditional institution by asking Ayinde to disrespect traditional rulers.
He, however, stressed that attitude of those he described as self-styled monarchs, caused him to restrict Ayinde from prostrating to some categories of traditional rulers.
He said he did not instruct Ayinde to see the likes of the Ooni of Ife, the Orangun of Ila, the Awujale of Ijebu-Ode, the Owa Obokun of Ilesa, the Alake of Egba and stretch his hands to them either in private or public gatherings.
"That would mean desecration of Yoruba culture and tradition which these first-class royal fathers symbolise. There must always be an exception. But I am saying it with every sense of responsibility and authority conferred on the Alaafin institution that one who holds title from the Alaafin is found suitable for the title, hence the need for him to comport himself in such manner because the Mayegun title from the Alaafin is rooted with tradition," he said
Oba Adeyemi cautioned the public on the use of social media, saying the raging outburst recorded after his statement was a deliberate transfer of the clogged mindset of those who had an axe to grind with Ayinde for reasons best known to them, insisting that the fuji act merited the Mayegun title having distinguished himself as a focused musician who had improved himself on his trade since the beginning of his musical journey in the early 80s.
Wasiu Ayinde features Teni in new EP titled 'Fuji The Sound'
Legendary Nigeria Fuji singer and songwriter, Wasiu Ayinde Marshal popularly known as K1 De Ultimate is set to bless the ears of fans with a brand-new EP, titled "Fuji the Sound".
K1 De Ultimate took to his social media platforms to share the great news with fans and followers as he shared the tracklist which is scheduled to drop on August 21.
The six-track project features award-winning Afropop singer Teni, Toby Grey including producer, Mystro.
READ ALSO: Regina Daniels and Ned Nwoko finally reveal their son's face (Photos/Video)
See his post below;
Regina Daniels and Ned Nwoko finally reveal their son's face (Photos/Video)
Controversial Nollywood actress, Regina Daniels and her husband, billionaire politician and businessman, Ned Nwoko have finally showed their son, Munir, to the world.
In the latest post on the couple's YouTube channel, Our Circle – Episode 7, titled 'Baby Reveal', the couple showed off the adorable baby's face and talked about who the baby looks like.
The talented young actress and her husband held a private naming ceremony for their new baby boy, where he was christened as Munir Neji Ned Nwoko.
Taking to her Instagram page to share photos from the ceremony, Regina Daniels stated that welcoming her new baby has been an exciting experience for her.
"Newborns represent life, hope and the promise of love…Pure as an angel and as fresh as a blooming flower!," she wrote.
See Photos below;
Watch the latest episode of their post on YouTube below,
If you don't desist from demanding s3x before you help ladies, God will paralyze your manhood- Actress Chioma Ifemeludike warns men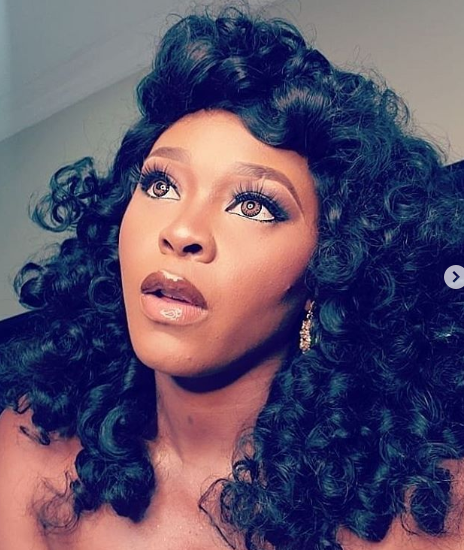 Nigerian Filmmaker, Chioma Ifemeludike has taken to her social media page to write an open letter to promiscuous men who always have the urge to sleep with any lady they come across.
According to the actress, it is bad behaviour that should not be encouraged. She also said it's inhumane to demand sex because they find themselves in a position to render help.
Her post reads;
Dear men,

you must not see the pant👙 of every woman to help🙄… stop taking advantage of girls who need your support or push… stop demanding for sex from a girl because you're in a position to help … Some girls can be good company without sex, some can be good friends without sex , you can make some super stars without sex, you can be their mentors and guardian without sex, you can be their brothers and fathers without SEX!!! You have a daughter(s) yet you want to sleep with every girl that comes your way because you find yourself in a position to help… !!!??? How will you feel if your daughter(s) is subjected to such inhumane treatment??? Please treat people's daughters like you want others to treat yours…. Repent today or God will paralyze the muscles in your manhood 😡.
See Post below;