Ladies drool just by looking at my body, Popular Stunt Actor, Crackydon brags
Nigerian actor, movie director and stuntman, Abbey Abimbola, popularly known as Crackydon has disclosed how attractive he is to the female folk.
According to the Osun State indigene who relocated to Malaysia in 2013 ladies can't seem to get enough of him when they see him.
However, regardless of that many attention, he has still managed to build an impressive career in the Malaysian film industry.
Since he moved to Malaysia, the actor cum producer has conquered the hearts of many movie enthusiasts in no time with his sterling performances in many flicks.
In a recent interview, the actor revealed the reason behind his rise to fame and how he manages his female fans,
"I give all praise to Allah for his role in my life and how he has pushed me up to this limit. The journey, like I always say is not by my power, coming here alone was a move of faith, with no much connection, I still manage to build a strong career. Consistency and prayer helped me a lot."

Speaking further, most fans especially the female ones appreciate my body a lot.

I have had a crazy moment when a female fan walked up to me for a close photograph and had to hold me so tight. I had the feel of her hands on my chest and here comes the expected word 'oh Cracky, you've gat a nice body, your partner must be lucky'.

I just couldn't control my excitement at that moment.
When quizzed on his current project, Abbey said,
"Yeah, I am currently working on a new movie 'Blackout'. The movie features A-list actors.
The movie is well packed and promised to be mind-blowing. Sure the fans can't wait to see it." he added.
He revealed that the likes of Segun Arinze, Murphy Afolabi, Ayo Mogaji, Shotayo Shoboa, Toyin Alausa, Eniola Ajao are currently working on the production of the movie.
Before relocating, he featured in several Nollywood movies – Igunnungun Eiye Aye, omo mushin, Sonto Alapata , Ijan Gbara, Adeola Terminator , Jonanthan and amongst others.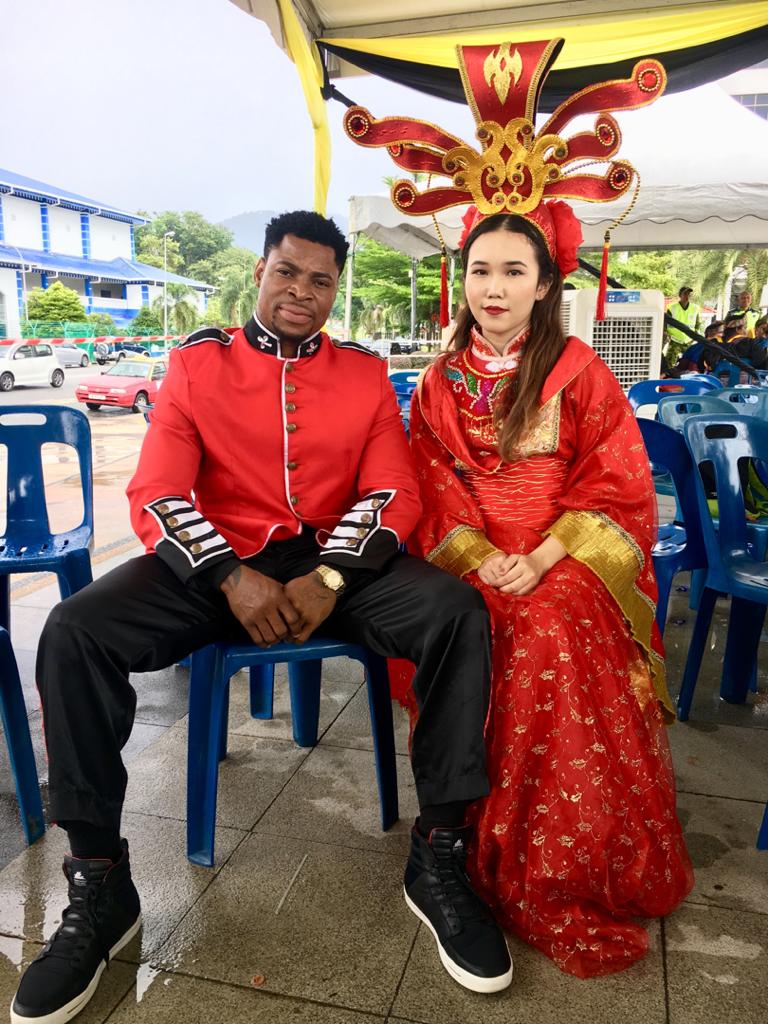 Nollywood now a den of Yahoo boys, prostitutes – Yemi Solade
Nollywood actor, Yemi Solade has made a damming revelation about the Nigerian movie industry.
In a recent chat with NigerianTribune, the  60-year-old revealed that the gatekeepers of Nollywood have allowed non-professionals fill spaces meant for those who truly have the passion for the craft.
"The Nollywood is not there right now. The Nollywood you see now is all-encompassing. It's like an uncompleted building that is not guarded and what you meet there would amaze you.

"It has become an all comers affair, anybody can stroll in and act.

"All the Yahoo boys are now there, all the prostitutes that you can imagine are there.

"People cannot even differentiate between the core professionals and these class of clowns who have infiltrated the association, but they didn't just fly in, some people whom you refer to as core professionals brought them in.

"It's just so porous that anybody can become an actor, the entry point is so porous and annoying.

"It's a profession and it must be handled and treated as one. I am not really pleased with the state of the industry.

"It's a professional body and we must portray ourselves as one that has mastered the art and craft of the profession," he said.
BBNaija apologises for calling Kiddwaya serial flirt
Organisers of the Big Brother Naija have apologised for labelling season 5 housemate, Kiddwaya, a "serial flirt."
An article which was posted on the Africa Magic website on Sunday was tagged "offensive" by Big Brother Naija fans, saying it painted Kiddwaya, 27, in a bad light.
Following the post, the hashtag #JusticeForKiddwaya started trending on Twitter as Nigerians expressed their dissatisfaction with the post.
Few hours after, the show's organisers apologised on Twitter for the "embarrassing" post.
"Well that was embarrassing! We admit we got a little too carried away and we let our emotions get the best of us. Please remember that the power, as always, remains in your hands. #BBNaija," they said.
Kiddwaya had recently told Nengi that he was in the house to flirt and not get into a serious relationship after Erica broke up with him.
He later took Nengi on flirting class, advising her to flirt cautiously with her love interests in the house.
See tweet below:
Well that was embarrassing! We admit we got a little too carried away and we let our emotions get the best of us. Please remember that the power, as always, remains in your hands. #BBNaija

— Big Brother Naija (@BBNaija) August 9, 2020
Okiki Afolayan gifts wife, Bimbo, brand new Lexus SUV on her birthday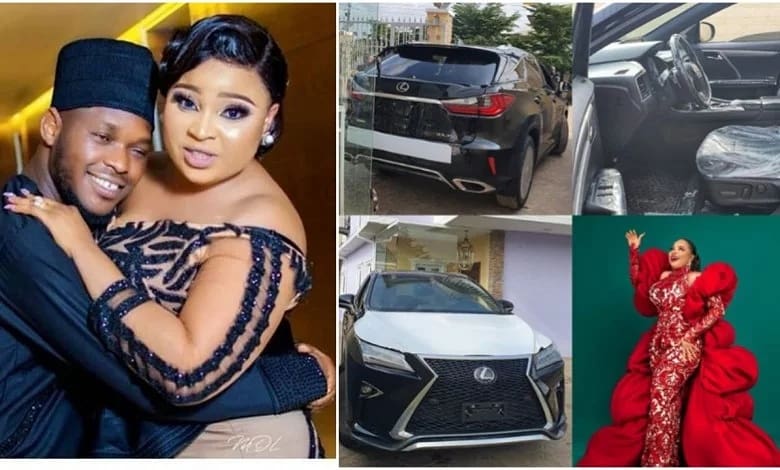 Movie producer, Okiki Afolayan, has gifted his actress wife a brand new SUV  as she marks her birthday today, 9th of August 2020.
Nollywood actress, Bimbo Afolayan who is celebrating her birthday today, 9th of August has received the most expensive birthday gift among all the gifts she has been getting these past few days.
Bimbo's husband, Okiki Afolayan, who is also a movie producer decided to surprise his wife with a brand new Lexus SUV on her birthday.
According to research, the brand new car is said to be worth almost 20 million naira.
Sharing pictures of the brand new Lexus SUV on his page, the filmmaker wrote;
"MY GIRL ON A BRAND NEW EVERYTHING! STILL YOUR DAY IFEMI @bimboafolayan Congratulations"