Lagos Primary six, JSS3, SSS3 students to resume August 3
According to the latest reports, the Lagos State Government has reopened schools for students in "transitional classes".
The Lagos State Governor, Babajide Sanwo-Olu made this known in a televised press briefing on Saturday.
He said that
According to Punch,
"0nly students in transitional classes (Basic Six, JSS 3 and SS3) are permitted to resume from Monday, 3rd of August, 2020. It applies only to day schooling."
Kashamu maneuvered law, politics to escape justice on alleged crimes but couldn't beat death – Obasanjo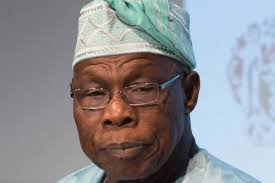 Ex-President Olusegun Obasanjo has reacted to the death of a popular Nigerian politician and Ogun state Senator, Buruji Kashamu.
According to reports, Kashamu passed away on Saturday, it was said that the 62-year-old Kashamu die of Covid-19 at Cardiology hospital, Lagos.
Obasanjo said despite his smartness against law, he was unable to escape death.
Obasanjo in a condolence message addressed to the state governor, described the death as sad.
He said " I received the sad news of the demise of Senator Esho Jinadu (Buruji Kashmu) a significant citizen of Ogun State. Please accept my condolence and that of my family on this irreparable loss.
"The life and history of the departed have lessons for those of all us on this side of the veil. Senator Esho Jinadu (Buruji Kashmu) in his lifetime used the maneuver of law and politics to escape from facing justice on the alleged criminal offense in Nigeria and outside Nigeria.
" But no legal, political, cultural, social, or even medical maneuver could stop the cold hand of death when the Creator of all of us decides that the time is up.
"May Allah forgive his sin and accept his soul into Aljanah, and may God grant his family and friends fortitude to bear the irreparable loss."
JUST IN: Buruji Kashamu dies of COVID-19
A former Senator representing Ogun East, Senator Buruji Kashamu, is dead after suffering from COVID-19 complications, Senator Murray Bruce has disclosed
Ben Murray-Bruce who broke the news on Twitter on Saturday said Kashamu died at First Cardiologist Consultants in Lagos.
I have just lost my good friend of forever to #COVID19 . Until his death, Sen. Buruji Kashamu and I were inseparable. He died today at First Cardiology Consultants, in Lagos. May his gentle soul rest in peace. I pray his family and loved ones the fortitude to bear this heavy loss. pic.twitter.com/OJGIt0VK3n

— Ben Murray-Bruce (@benmurraybruce) August 8, 2020
Kashamu represented Ogun east in the eighth senate.
He had a brush with the law over allegations of drug dealing while he was in the US.
In 2015, there was a stand-off at his residence after operatives of the National Drug Law Enforcement Agency (NDLEA) attempted to arrest him for extradition to the US.
He challenged the attempt to extradite until his death.
He was 62 years old.
Governor Bala defends appointment of SA on unmarried women
Governor Mohammed Bala of Bauchi State has defended the appointment of Balaraba Ibrahim as a Special Assistant on unmarried women affairs.
Earlier, in a letter dated August 4, 2020, with reference number GO/SS/POL/S/83, the governor approved the appointment. Meanwhile, the new appointment caused a controversy in the media.
However, in a statement released by his senior special assistant on media Mukhtar Gidado on Saturday, Governor Bala said he appointed a special assistant on unmarried women affairs to address the needs of widows and divorcees in the state.
The Bauchi State Governor who noted that the widows and divorcees constitute a significant segment of the state's population, said the unending petitions by representatives of this group led to the appointment.
The statement read;
"The governor decided to establish a channel of communication whereby their plight can be addressed like those of other groups in the state.

"After due consideration and in keeping with his campaign pledge not to leave anybody behind, the governor graciously acceded to their request hence the appointment of a special assistant on women affairs, with the specific responsibility of handling matters related to widows and divorcees, not "unmarried" women.

"Unfortunately, while producing it, the word "unmarried" was inadvertently introduced into the letter. This is a clear mistake of the head; not of the heart which the Government sincerely regrets.

"Governor Bala Mohammed is sincerely pained that this error could have caused the women of Bauchi state and elsewhere, considerable distress and embarrassment.

"He has therefore directed that his personal apologies be conveyed to all women of Bauchi State, particularly the widows and divorcees whose interests he has vowed to protect and advance, always.

"Finally, governor Bala Mohammed enjoins the good people of Bauchi state to put this matter behind us so that, together, we can sustain the achievements that have been recorded, so far, in diverse areas such as youth empowerment, infrastructural development, rehabilitation of schools and primary healthcare centres, amelioration of the plight of senior citizens and retirees and the harmonious relationship between the executive and the legislature."