Lilo and Eric should be evicted – Nigerian lady gives reason
A Nigerian lady on social media, identified as Dee Larry has opined that Big Brother Naija lovebirds, Lilo and Eric should be evicted from the reality TV show come Sunday.
According to the lady, the reality TV sweethearts need to be voted out of the show so they can plan their traditional marriage as it looks as though the both of them are head over heels in love with each other.
So far, Lilo and Eric seem to be the strongest couple of the Big Brother Naija: Lockdown reality TV shows as other housemates are just beginning to pick their love interests and unfold their true selves.
Lilo and Eric have more often than not, in just the merely two weeks that they've been in the Big Brother house, been spotted together in cuddly and cozy positions.
They've often been spotted locking lips and tensioning other housemates with their public display of affection. Due to the intensity of their attraction to each other, this Nigerian lady has now suggested that it's best they leave the show so they can start planning their future together.
Wasiu Ayinde features Teni in new EP titled 'Fuji The Sound'
Legendary Nigeria Fuji singer and songwriter, Wasiu Ayinde Marshal popularly known as K1 De Ultimate is set to bless the ears of fans with a brand-new EP, titled "Fuji the Sound".
K1 De Ultimate took to his social media platforms to share the great news with fans and followers as he shared the tracklist which is scheduled to drop on August 21.
The six-track project features award-winning Afropop singer Teni, Toby Grey including producer, Mystro.
READ ALSO: Regina Daniels and Ned Nwoko finally reveal their son's face (Photos/Video)
See his post below;
Regina Daniels and Ned Nwoko finally reveal their son's face (Photos/Video)
Controversial Nollywood actress, Regina Daniels and her husband, billionaire politician and businessman, Ned Nwoko have finally showed their son, Munir, to the world.
In the latest post on the couple's YouTube channel, Our Circle – Episode 7, titled 'Baby Reveal', the couple showed off the adorable baby's face and talked about who the baby looks like.
The talented young actress and her husband held a private naming ceremony for their new baby boy, where he was christened as Munir Neji Ned Nwoko.
Taking to her Instagram page to share photos from the ceremony, Regina Daniels stated that welcoming her new baby has been an exciting experience for her.
"Newborns represent life, hope and the promise of love…Pure as an angel and as fresh as a blooming flower!," she wrote.
See Photos below;
Watch the latest episode of their post on YouTube below,
If you don't desist from demanding s3x before you help ladies, God will paralyze your manhood- Actress Chioma Ifemeludike warns men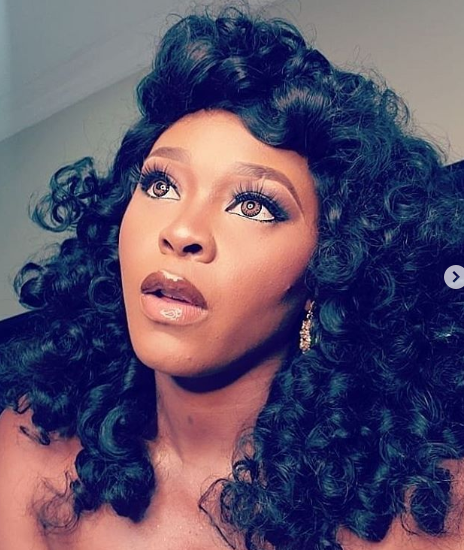 Nigerian Filmmaker, Chioma Ifemeludike has taken to her social media page to write an open letter to promiscuous men who always have the urge to sleep with any lady they come across.
According to the actress, it is bad behaviour that should not be encouraged. She also said it's inhumane to demand sex because they find themselves in a position to render help.
Her post reads;
Dear men,

you must not see the pant👙 of every woman to help🙄… stop taking advantage of girls who need your support or push… stop demanding for sex from a girl because you're in a position to help … Some girls can be good company without sex, some can be good friends without sex , you can make some super stars without sex, you can be their mentors and guardian without sex, you can be their brothers and fathers without SEX!!! You have a daughter(s) yet you want to sleep with every girl that comes your way because you find yourself in a position to help… !!!??? How will you feel if your daughter(s) is subjected to such inhumane treatment??? Please treat people's daughters like you want others to treat yours…. Repent today or God will paralyze the muscles in your manhood 😡.
See Post below;