Man gets electrocuted while working on electric pole (Video)
Tension and sadness was the order of the day at the Ilasamaja area of Lagos state this morning after an electrician got electrocuted.
Local reports show that the yet-to-be-identified electrician was electrocuted in Agiri Bus stop, Ilasamaja, Lagos.
According to a source:
"He had climbed the pole to help change the wire connected to a house, when power supply was restored and he got electrocuted.

"He was rushed to the hospital where he was confirmed dead."
Watch video below:
Man stabs neighbour to death over alleged promiscuity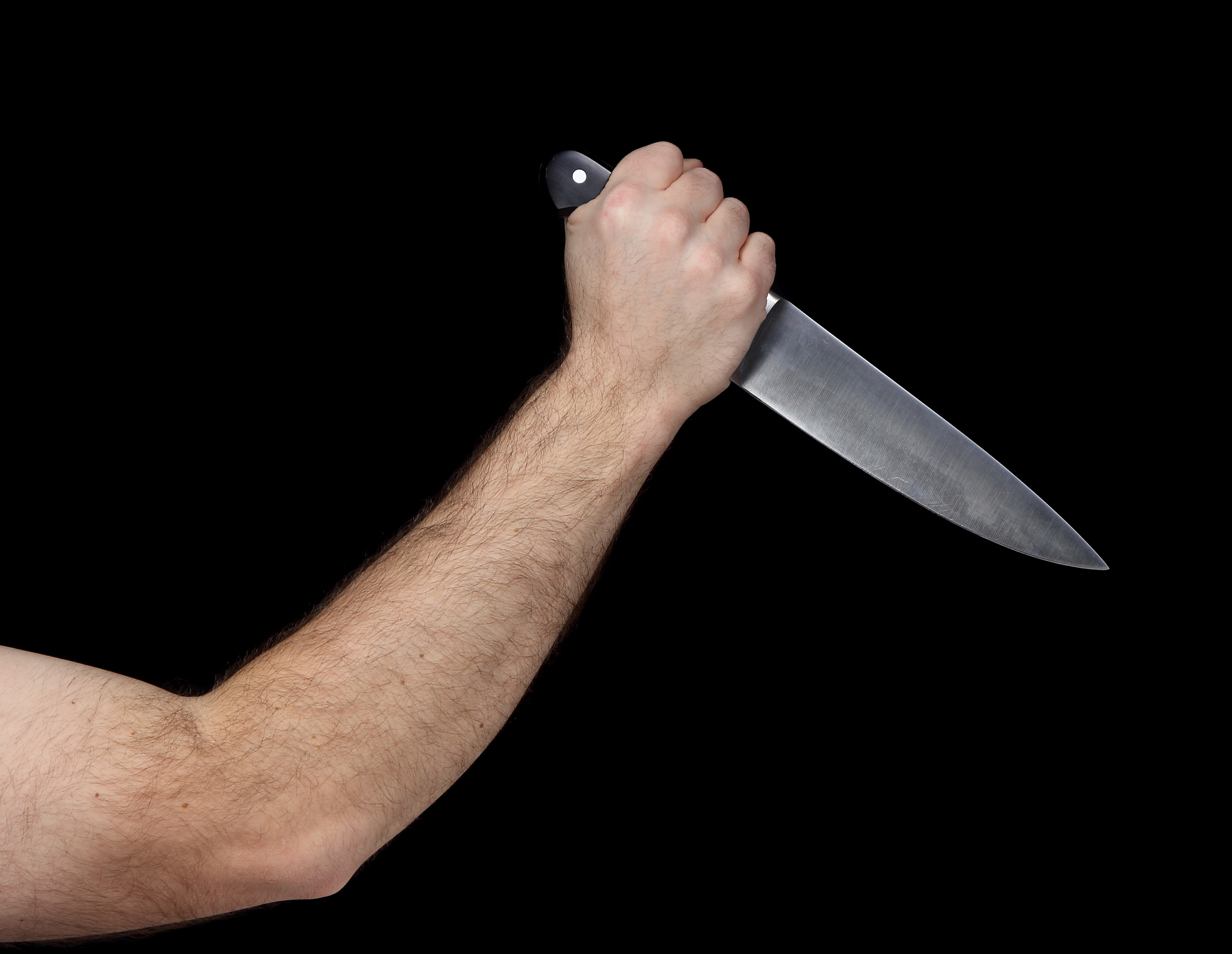 The Lagos State Police Command has launched a manhunt for a man, Adekunle Adeyemi, alleged to have stabbed his neighbour, Stanley Dickson, to death in the Grammar School, Ikorodu area of the state.
Adeyemi, currently on the run, was accused of having an affair with a neighbour's wife, identified as Chisom Onuoha, an allegation which led to an argument in their apartment.
The incident occurred on Red Block Street in the Grammar School area on July 30 and was reported to the Ikorodu Police Division.
A police report obtained by our correspondent from the division noted that there was an altercation in the apartment over whether Adeyemi and Onuoha were having an affair with each other or not.
The police said:
"A woman, Glory Dickson, came and reported that Adeyemi of the same address came to their room alleging that her husband, Stanley Dickson, told Chisom's husband, Arinze Onuoha, that he (Adeyemi) was having an affair with his wife (Chisom).

"This led to an argument and confrontation and in the process; Adeyemi stabbed her husband with a knife on the left side of his chest. The victim was rushed to the Ikorodu General Hospital by sympathisers where he was confirmed dead. The body was brought back home. Hence the report; the action taken was that a team of detectives led moved to the scene and the victim was found already dead lying on the floor of his apartment.

"The whole compound has been deserted. On observation of the victim, marks of violence were seen on the left side of the chest and photographs taken. The corpse was evacuated to the general hospital mortuary for an autopsy."
The Lagos State Police Public Relations Officer, SP Bala Elkana, confirmed the incident.
He said:
"We have commenced investigation into the case. We have launched a manhunt for the suspect who fled the scene immediately after the incident."
PUNCH
Truck crushes siblings on their way to visit mom in Ekiti
Two siblings, Ojo Hezekiah Abidemi, 25, and Ojo Ayomide,21, died after a truck crushed them in Ikere-Ekiti, Ekiti State.
According to reports, the deceased who before their death were both students of University of Nigeria affiliate to College of Education, Ikere-Ekiti, were on their way to visit their mother on Friday, August 8th, 2020 when the tragic incident happened.
"The brothers were on their way to visit their mum who's based in Akure and stopped by a fuel station and according to eyewitnesses as they were coming out of the fuel station, an oncoming truck rammed into them.

"The driver of the truck ran away while the victims were both rushed to a nearby hospital where they were declared dead," a source said
In another report, three people were reportedly killed as a Sports Utility Vehicle, SUV, ran into a moving trailer on Lagos-Abeokuta Road, Lagos, Southwest Nigeria.
The accident occurred around 6:40 am on Tuesday, August 4, before Cement Bus Stop inward Iyana-Dopemu.
According to the Lagos State Traffic Management Authority, LASTMA, three people were killed in the accident.
UNICAL student allegedly commits suicide after being scammed of her school fees
An 18-year-old 100 level student of the University of Calabar (UNICAL) has reportedly committed suicide after being scammed of her school fees.
Veronica Bako Myomuter, a 100 level student of the Department of History and International Studies at UNICAL, has reportedly committed suicide by ingesting a poisonous substance on Thursday, August 6 after being scammed of N100,000 said to be her school fees which she couldn't pay before the outbreak of Coronavirus.
According to reports, the 18-year-old indigene of Katsina-Ala in Benue State invested the money in a ponzi scheme in which she was told she will get double of her investment within minutes, only to be scammed.
Tributes have been pouring out on social media.