Mixed reactions trail Samson Siasia's life ban by FIFA
Former Super Eagles Coach Samson Siasia has been in the news for the wrong reasons in the past few weeks.
First, it was the news of his mother Madam Beauty Siasia abducted by gunmen from her home in Bayelsa State on July 15 and just a month after, another devastating news hit the former Nigerian international, he was handed a life ban by FIFA.
While he is yet to pay the N50m ransom requested by the abductors to free his 76-year-old mother, Siasia was also slammed with $50,000 fine by FIFA.
FIFA on Friday banned Siasia for life from all football-related activities after he was found guilty of receiving bribe for match fixing.
Siasia in his reaction to the ban by world football governing body had said he would fight the ban to clear his name.
Speaking with former press officer of the Super Eagles, Colin Udoh, Siasia said he was never invited to defend himself and is hearing about all of this for the first time on Friday evening when the news broke on the internet.
He was quoted to have said "I don't know anything about this. I did nothing wrong and I have not received any letter from FIFA." 
The ban sparked mixed reactions among football fans and other Nigerians on social media.
Some expressed shock and disappointment at the news and sympathised with him, saying these are not good times for the former Super Eagles player whose mother is still in kidnappers den following her abduction a few weeks ago.
READ ALSO: I will fight this and clear my name, Samson Siasia reacts to FIFA ban
Others, however, slammed Siasia and opined that he was truly guilty of bribery. They alleged that, as Super Eagles coach, he received bribe from football players before enlisting them in the national team.
Trust Nigerians to always poke fun out of any incident, the good, the bad and the ugly incidents. Some social media users have also taken to Twitter to poke fun and share hilarious reactions about Siasia's ordeal.
A Twitter user whimsically asked if the ban also stops Siasia from playing football games.
See some of the reactions:
The sympathisers:
Damn! The scourge of bribery has caught up with my favourite Nigerian coach, Samson Siasia.

I guess most Nigerian coaches are involved in this act of evil.

He becomes the second Nigerian coach in recent months.

I'm shocked.

Nah everybody be thief o.

— DAMZY (@Segun_Odunayo) August 16, 2019
This Samson Siasia matter is bad for naija football…handed a life ban by FIFA and fined $50k for "accepting" to take bribes to manipulate games.
😱Accepting😱

— Uche Jombo Rodriguez (@uchejombo) August 16, 2019
It doesn't look a good time for Samson Siasia at all…
Mum's kidnap and now FIFA Life Ban… 🙆 pic.twitter.com/2Qgxl2vZh7

— Gbemi Dennis™ (@GbemiDennis) August 16, 2019
Samson Siasia getting banned for life from football and all football related activities for his parts in bribery and match fixing is quite a blow. He was one of the few good ones in my opinion.

It just shows that anyone will dip their hands in the cookie jar for the right price.

— 👑 DaddyMo 👑 (@therealdaddymo1) August 16, 2019
Samson Siasia banned for life from football and all football related activities for bribery and match fixing. Very unfortunate and sad. I liked him.

— Dr. Dípò Awójídé (@OgbeniDipo) August 16, 2019
The frank reactions:
"sAmSoN siASia hAs fUtHEr rUiNed tHe rEPuTAtion Of NigEria" yen yen yen.

When Platini and Sepp Blatter were banned for recieving bribes. Did they ruin the reputation of France and Switzerland respectively?

Siasia ruined "his" own reputation. He doesn't represent all of us abeg.

— Olóyè. Oluniyi Gates (@OluniyiGates) August 16, 2019

The news of Samson Siasia been banned from all footballing activities bad & sad.

It's almost impossible to fix a stained reputation.

— Aunty Vanessa (@Miss_Vanessa_00) August 16, 2019

Go to the National stadium on a normal day and watch normal guys play football , you will be very happy for this Samson Siasia ban by FIFA

LOADS OF TALENT WASTED JUST BECAUSE THEY CAN'T AFFORD THE BRIBE BEING DEMANDED BY COACHES

See how woeful we performed at the U20 world cup pic.twitter.com/vV4YD5pNen

— IbkSports (@IbkSports) August 16, 2019

Tueh …not 7 or 8 players confides in me in the past that Samson Siasia asked them to bring money before they can get an invitation to the national team … That man stinks of corruption… I am not surprised pic.twitter.com/4YqvyfwpaF

— 🌟KING OF LAGOS(MFR) (@Derek74399105) August 16, 2019
Today is just gbas gbos for Nigeria from International organizations.

First it's Fifa banning Samson Siasia.

Then FBI busting InvictusObi.

Na wa.

— Rita C. Onwurah (@RitaOnwurah) August 16, 2019
Damn Samson Siasia. Greed killed him. Didn't have to go out like that

— Ayobami (@dondekojo) August 16, 2019
Samson Siasia banned for life from football and all football related activities for bribery and match fixing.

This is just Embarrassing .

Freaking embarrassing#siasia

— Mazi ikye the vibe (@Ikechukk) August 16, 2019
Samson Siasia found guilty and served.
Samson Siasia has claimed he's not notified yet.
Samson Siasia has fervently said he will clear his name.

If all eventually drops on Samson Siasia, I will urge @officialEFCC to take it up from there as the ban won't be enough.

Case close! pic.twitter.com/8tPWRqjmGZ

— Suara Abass (@SuaraOfficial) August 16, 2019
The hilarious:
They should please tell us the match Samson siasia fixed so we know the next action to take. Signed by betters team pic.twitter.com/aFvwYNZVYT

— clive (@iam_clive) August 16, 2019
Samson Siasia should have moved with me to APC. But he chose to remain where he was, now he has been banned for life. Same thing @officialEFCC planned to do to me but for my Uncommon escape to APC. Come into @OfficialAPCNg all ye who are burdened with guilt. #FridayThoughts pic.twitter.com/d3L0wYHgqq

— Akpabio (@AkpabioParody) August 16, 2019
So Mr Samson Siasia can't even agree to collect bribe without being caught🤦🏽‍♂️…is that one even a nigerian?😂😂😂 pic.twitter.com/SGww6jbI4d

— Justeen🚢 (@Casapreco) August 16, 2019
Samson Siasia that doesn't have ransom to pay for the release of his mother na him FIFA hit with a fine of CHF 50,000? 🙆🙆

This na deep sh*t

— SUNKY 🇳🇬👊 (@olasunkanmi_s1) August 16, 2019
So I heard that Samson Siasia is banned from any football related activity both nationally and Internationally.

Me: Can he still play Fifa19 or PS4 ? 🤔 🤔 pic.twitter.com/gaLdOmpMb5

— Abel Blacks (@blackzz08) August 16, 2019
Lady rejects boyfriend's marriage proposal, insists he must kneel before she accepts the ring (Video)
A video recently making rounds on social media shows the moment a man proposed to his girlfriend under a tree and got the shocker of his life.
According to the video, the man was seen trying to propose to the girl with a ring while they both stood but the young lady refused to accept the ring demanding that the man must be on his knees while handing over the ring to her.
A man present captured the whole situation with his phone camera and advised the man to yield to the lady's request and propose on his knees but the man refused.
Watch the video below;
If you cheat on me, I will f*ck my own back, Nigerian lady writes
A popular facebook user known as Nkechi Bianze has taken to social media to reveal the unique action she'd take if she ever found out that her partner cheated on her.
Nkechi is preaching equality when it comes to infidelity and she opined that although 'cheating' used to be her deal breaker, that stance has changed because she'd also carry out the same act fo good measures.
Her facebook post reads ;
I used to say cheating is my deal breaker. NOT any more. I changed my mind on that one too.

I will sha fuck my own back for good measures. This is a conditional given.

Don't worry about STD… etc. That's my problem. Let me worry about it. I'm sure you've got enough problems in your life to worry about. Leave my own problem for me.

This change of mind is still part of GROWTH.
My boyfriend slept with his ex-girlfriend a night before her wedding, says 'it was one for the road'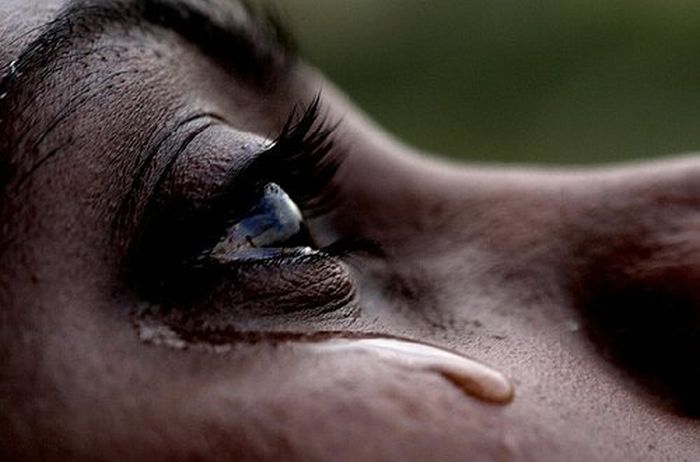 The Whatsapp chats exchanged between a girl and her cheating boyfriend has been trending since it surfaced online.
The WhatsApp conversation shows that her boyfriend had a one night stand with his ex-girlfriend a day to her wedding.
The girl found out about his act and didn't fail to tell him how utterly disappointed she was.
But you won't believe what he said happened;
According to her boyfriend who tried to convince himself and his girlfriend that the sex was meaningless. He claimed it was 'one for the road.'
He also said they were both really vunerable at that time and would really appreciate if the sex didn't affect what they (present girlfriend) had going for two years.
See screenshots of the conversation below;