Nigerians compare Aisha Buhari to Patience Jonathan as president's wife battles Mamman Daura's family
Nigerians reacting to the face-off between Aisha Buhari and the family of her husband's nephew Mamman Daura have compared the wife of the president to former first lady Patience Jonathan.
The wife of the president was seen raging in a leaked video which went viral on social media on Friday on her arrival from the United Kingdom.
One of Daura's daughter, Fatima, has since admitted that she filmed Aisha while she was hurling insults at her on her arrival from Germany with her son Yusuf who was flown overseas for treatment after his bike accident.
She explained that Aisha was supposed to occupy the apartment 'Glass House' inside the Villa where her family was living but had been told to relocate to another apartment so that Yusuf can be in the 'Glass House' to continue his treatment.
Aisha became furious when she returned from Germany and discovered that the apartment had not been vacated by the Daura's family, this led to her outburst in the viral video.
Meanwhile, Aisha has also lamented the manner she was mocked and ridiculed by Daura's daughter who filmed her outburst.
READ ALSO: Mamman Daura's daughter filmed viral video while mocking me inside Aso Villa – Aisha Buhari
The face-off in President Buhari's home has sparked a series of reactions on social media.
Some social media users are comparing Aisha's reaction to the face-off to the wife of her husband's predecessor Patience, who they claimed could never be ridiculed by any member of her husband's family, no matter the level of power they wield.
A social media user wrote:
"I think the blame is on the President for not giving the wife her rightful place in the scheme of things. He believes the woman belongs in za aza room. Can someone try this nonsense with Dame Patience Jonathan? Who born monkey?"

"When u have power, u need to know how to use it. Will anyone have tried this with Mama Patience Jonathan? I doubt it," another tweeted.
See some of the reactions:
The difference between patience Jonathan and Aisha Buhari is that patience Jonathan wouldn't have let it get to that point that she no longer controls the affair of her home… She's a proper Niger delta woman

Aisha is too quiet and soft

— PhCity Blood (@mo_swish) October 15, 2019
This is *one moment* I wish Patience Jonathan was First Lady. Madam Pepe for don carry Fatima do Independence Day gift for Naija comedians. Them for talk her matter reach Christmas!

— Jonas E (@Dr_Clandestine) October 15, 2019
Women were the loudest in the criticism of Patience Jonathan for been too controlling & also criticized Former President Jonathan for giving her too much free hand & authority

Can you people now see how disrespected & useless the cabal you elected have made your first lady look?

— SHADRACH E.E 💵 ⛪✝️👑 (@theshadyexpress) October 15, 2019
Shebi una say @GEJonathan weak, una want strong man? This strong man no fit even talk as dem dey finish him wife. Who born dem for where Patience Jonathan dey? We are strong and we marry stronger women!

— Lugard Tare-Otu (@Lugard_Tareotu) October 15, 2019
If anything, no one can try this shit with Patience Jonathan 😂😂😂 https://t.co/pWQCWAGaa5

— Mr Boro (@iamMrBoro) October 15, 2019
I think the blame is on the President for not giving the wife her rightful place in the scheme of things. He believes the woman belongs in za aza room. Can someone try this nonsense with Dame Patience Jonathan? Who born monkey?

— Sam Orakpe (@samueltsea) October 15, 2019
All these things happening in Aso-rock can never be tried during my Dame Patience Jonathan's tenure… Everyone would have zara la aha Nna ya by now.

— Ichié Óbị (@CollinsObinno) October 15, 2019
I sincerely think that this singular act of hers makes her own version useless. U think they can do this shit to Patience Jonathan or Turai Yaraddua? Are they constitutionally suppose to be in villa? What right is she even trying to claim for Allah's sake? Tell her zatayi sure!

— Rabiu M. (@The_Rabs) October 15, 2019
One question I want to ask, what is Mamman Daura and her family doing in Aso Rock.. ????
Flood carried their own house. ??

Forget matter, na why I believe Madame Patience Jonathan ohh she will show you that she's the First Lady.
Fear River's State women ohh, de don't take shit.

— 👑 Obong Ekpe 🐯 (@Ody_johnson) October 15, 2019
When aso rock villa lost patience Jonathan,we all thought the days of juicy jist from the villa was over,but in came aisha buhari,nigeria is a sweet country walahi.

— blazebond (@blazebond2) October 15, 2019
Lady rejects boyfriend's marriage proposal, insists he must kneel before she accepts the ring (Video)
A video recently making rounds on social media shows the moment a man proposed to his girlfriend under a tree and got the shocker of his life.
According to the video, the man was seen trying to propose to the girl with a ring while they both stood but the young lady refused to accept the ring demanding that the man must be on his knees while handing over the ring to her.
A man present captured the whole situation with his phone camera and advised the man to yield to the lady's request and propose on his knees but the man refused.
Watch the video below;
If you cheat on me, I will f*ck my own back, Nigerian lady writes
A popular facebook user known as Nkechi Bianze has taken to social media to reveal the unique action she'd take if she ever found out that her partner cheated on her.
Nkechi is preaching equality when it comes to infidelity and she opined that although 'cheating' used to be her deal breaker, that stance has changed because she'd also carry out the same act fo good measures.
Her facebook post reads ;
I used to say cheating is my deal breaker. NOT any more. I changed my mind on that one too.

I will sha fuck my own back for good measures. This is a conditional given.

Don't worry about STD… etc. That's my problem. Let me worry about it. I'm sure you've got enough problems in your life to worry about. Leave my own problem for me.

This change of mind is still part of GROWTH.
My boyfriend slept with his ex-girlfriend a night before her wedding, says 'it was one for the road'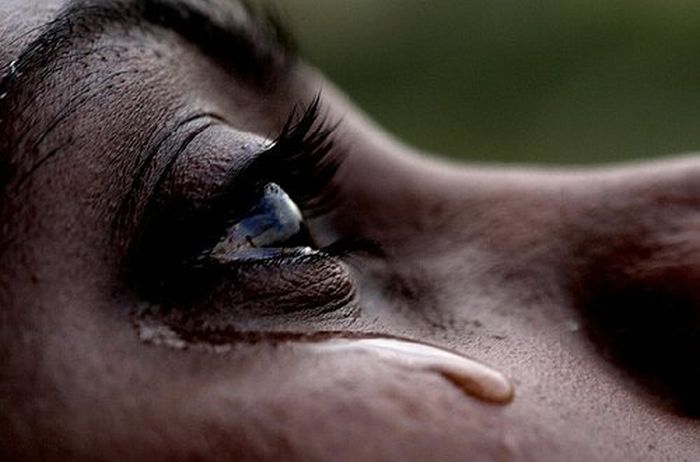 The Whatsapp chats exchanged between a girl and her cheating boyfriend has been trending since it surfaced online.
The WhatsApp conversation shows that her boyfriend had a one night stand with his ex-girlfriend a day to her wedding.
The girl found out about his act and didn't fail to tell him how utterly disappointed she was.
But you won't believe what he said happened;
According to her boyfriend who tried to convince himself and his girlfriend that the sex was meaningless. He claimed it was 'one for the road.'
He also said they were both really vunerable at that time and would really appreciate if the sex didn't affect what they (present girlfriend) had going for two years.
See screenshots of the conversation below;