Nigerians react as Buhari's critic, Seun Onigbinde, deletes Twitter account after getting FG appointment
Oluseun Onigbinde, the co-founder of BudgIT, a budget and public data visualization company, has taken up an appointment in the administration of President Muhammadu Buhari.
Onigbinde is now a Technical Adviser, Budget and Planning, under the Federal Ministry of Budget and National Planning where he would be supporting the Minister of State.
The news of his appointment emerged on social media on Friday and it has generated a series of criticisms as well as commendations from Nigerians on Twitter.
Announcing his appointment in a short note posted on his Medium page on Saturday 7 September, Onigbinde said in the new role he would be supporting the Minister of State for Budget and National Planning, Prince Clem Agba, along the issues of budget reform, development planning, and revenue growth.
He wrote:
"Friends, I have accepted to take up an advisory role underwritten by an international development agency for an initial period of six months . I believe that to guard the reputation of BudgIT, I need to take an operational break and make my new position public.

"In a technical advisory role, I shall be supporting the Minister of State for Budget and National Planning, Prince Clem Agba, along the issues of budget reform, development planning, and revenue growth. It is similar to a task Joseph Agunbiade (my BudgIT co-founder) and I worked on in 2013–14, under the DFID-FEPAR program for the National Assembly Budget and Research Office.

"I see this as an adventure considering an accepted steep curve on public sector structure. I wish to state I remain loyal to my values — of appreciating the right of every citizen to ask the hard questions; that public resources must be accounted for; and that civic spaces and individual rights must be keenly protected.

"I have spoken to our partners, advisory board, and mentors, and I believe this is part of multi-pronged approach towards accelerating the long-term objectives of BudgIT and exploring new experiences. I will constantly review the objectives that I have set for this period and provide updates as I proceed.

"My belief in the capacity of BudgIT, led by Gabriel Okeowo, to do great work in demanding effective transparency and accountability remains unshaken."
Onigbinde, a virile critic of the economic policies of the Buhari's administration couldn't wait for the backlash as he is expected to be confronted with some of his old tweets where he condemned the government's policies, he swiftly deleted his Twitter account @seunonigbinde with thousands of followers shortly after uploading his complimentary card as his Twitter cover photo.
Some supporters of Buhari have taken to Twitter to share screenshots of his old tweets and also condemn him for taking an appointment from the government he consistently criticised.
In one of the screenshots of his old tweets shared, Onigbinde had tweeted in January 2018:
"I will say for the last time if you plan to vote Buhari or you encourage him for another term, you really don't love Nigeria. You're either a closet ethnic jingoist or someone who worships mediocrity."
However, other argued that it is not enough to be a critic, saying he has done the right thing by taking the appointment to contribute his quota to the development of the nation and address what he constantly criticised the government of not doing right. "Nigeria is bigger than the president," some argued.
Some of those who commended him for taking the appointment described him as competent and fit for the role, they are, however, worried about why Onigbinde chose to deactivate his Twitter account.
READ ALSO: Outrage trails APCON's move to implement N25,000 fee on all online adverts
Prominent among those who have lent their voice to Onigbinde's appointment is the former Director-General of the Bureau of Public Service Reform, Dr Joe Abah.
He tweeted:
I am pleased that Seun Onigbinde has been given an appointment by the Federal Govt. When I tell young people not to be too extreme, they abuse me as "Fencist." In 2015, you are all in for Buhari. 2019, you are all in against Buhari. Your country is bigger than Buhari. Think am o.

— Dr. Joe Abah (@DrJoeAbah) September 13, 2019
See some of the reactions:
Congratulations to Seun Onigbinde on the appointment. Kudos to the Federal Government for snapping up such a smart and energetic young man. We need the best of the best in government. I mean, we need our best brains!

— Dr. Dípò Awójídé (@OgbeniDipo) September 13, 2019
Seun Onigbinde deleted his Twitter account after getting appointment for Buhari's government.

The same Buhari that we all detest his government.

I am learning a new lesson from this.

"CRITICISE THE GOVT UNTIL THEY APPOINT YOU AND KEEP QUIET"

— Tosin Olugbenga (@TosinOlugbenga) September 13, 2019
I support Seun Onigbinde taking up a role in a govt. ministry where his expertise will be brought to bear. Every Nigerian with the capacity and competence to serve should look to serve. The best activism for me is the one that knows to fix things as it knows what needs fixing!

— JJ. Omojuwa (@Omojuwa) September 13, 2019
If u want to criticize, do it a constructive manner. If u have been looking for appointment & u were rejected b4, don't use ur influence to set mob against govt . Now, Seun Onigbinde after all d insult still accepted appointment under Buhari. U don't need to deactivate ur account pic.twitter.com/rWYZZP6Pgw

— Woye (@woye1) September 13, 2019
1 Seun Onigbinde that called @MBuhari government a failed 1 now a technical adviser in Min of budget and planning. His Twitter account deactivated too…some guys aren't at home the day they are selling shame for shikini money

— Otunba Dele Ojekunle (@sennext) September 13, 2019
But wait I thought Seun Onigbinde had balls? But why should you delete your account? Why? Seun you blocked me when I questioned your hypocrisy and I'm justified now.

— Ogbera Dare (@DareOgbera) September 13, 2019
Just because of an appointment, Seun Onigbinde deactivated his twitter account after spewing many of this. pic.twitter.com/HM7l15sYfz

— TallJohn🌍 (@JohnFanimokun) September 13, 2019
Good to see that technocrat, Seun Onigbinde, has been appointed as a Technical Adviser in Buhari's failed government. Congrats Seun.

What happened to your account @oluseunonigbinde? Deactivated? 🙄 pic.twitter.com/08XC7S80Vh

— Adebayo Bankole Akintunde (@AdeBanqie) September 13, 2019
Anyway, I believe Seun Onigbinde is a great appointment by the Budget and National Planning ministry…But why did he delete his Twitter account?? Because he is now serving the same government he derided? Not enough reason for me..Congratulations to him!

— Sidney 🚀♨ (@sidramatics) September 13, 2019
Seun Onigbinde spent 5yrs casting the APC govt as useless and irredeemably directionless for Nigeria.
Well guess who just got appointed into APC's irredeemable govt?

Oga even deactivated his twitter account with 1000s of followers to safeguard his plum job from APC SM mobs. 🤣 pic.twitter.com/JzK6EChk7m

— Demola Aliyu Adeniran (@Demurleigh) September 13, 2019
Seun Onigbinde can't stand the appointment with his chest..
Baba deactivated twitter account after getting an appointment from the Ministry of finance as techno adviser 😂

Interestingly, He is competent but he has cursed this government more than necessary.. 😂

— 👑OLUWASEUN👑 (@SheunDam) September 13, 2019
Seun Onigbinde, appointed into govt and people are suprised? 😂😂 You people don't really know half of what your activists and critics do behind closed doors.

Dipo of CV fame would intensify his hustle and the trash that he churn out here, on the daily.

— ỌDỤM AKỤ NA-ESÍ OBÍ ÍKE (@007burch) September 13, 2019
Lady rejects boyfriend's marriage proposal, insists he must kneel before she accepts the ring (Video)
A video recently making rounds on social media shows the moment a man proposed to his girlfriend under a tree and got the shocker of his life.
According to the video, the man was seen trying to propose to the girl with a ring while they both stood but the young lady refused to accept the ring demanding that the man must be on his knees while handing over the ring to her.
A man present captured the whole situation with his phone camera and advised the man to yield to the lady's request and propose on his knees but the man refused.
Watch the video below;
If you cheat on me, I will f*ck my own back, Nigerian lady writes
A popular facebook user known as Nkechi Bianze has taken to social media to reveal the unique action she'd take if she ever found out that her partner cheated on her.
Nkechi is preaching equality when it comes to infidelity and she opined that although 'cheating' used to be her deal breaker, that stance has changed because she'd also carry out the same act fo good measures.
Her facebook post reads ;
I used to say cheating is my deal breaker. NOT any more. I changed my mind on that one too.

I will sha fuck my own back for good measures. This is a conditional given.

Don't worry about STD… etc. That's my problem. Let me worry about it. I'm sure you've got enough problems in your life to worry about. Leave my own problem for me.

This change of mind is still part of GROWTH.
My boyfriend slept with his ex-girlfriend a night before her wedding, says 'it was one for the road'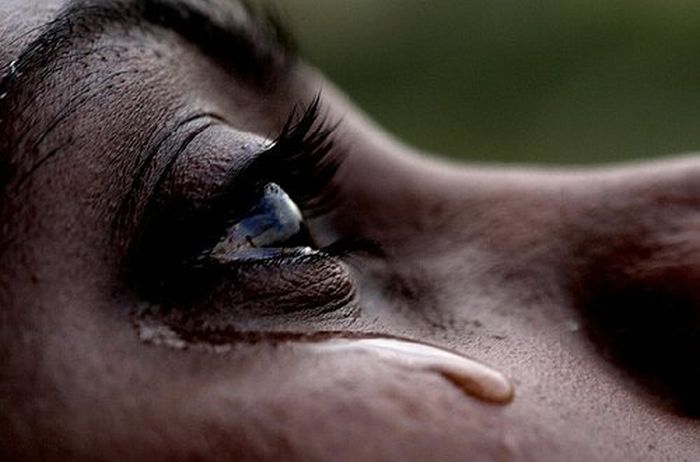 The Whatsapp chats exchanged between a girl and her cheating boyfriend has been trending since it surfaced online.
The WhatsApp conversation shows that her boyfriend had a one night stand with his ex-girlfriend a day to her wedding.
The girl found out about his act and didn't fail to tell him how utterly disappointed she was.
But you won't believe what he said happened;
According to her boyfriend who tried to convince himself and his girlfriend that the sex was meaningless. He claimed it was 'one for the road.'
He also said they were both really vunerable at that time and would really appreciate if the sex didn't affect what they (present girlfriend) had going for two years.
See screenshots of the conversation below;