Only a foolish man would take young lady as wife at my age – Ebenezer Obey
Rumour mongers were at work recently with the purported death of juju music maestro, Chief Commander Ebenezer Obey. But like every unfounded rumour, it ended up a ruse as the great musician himself came out to debunk it days after it trended on the internet.
He told PAUL UKPABIO in an interview at his Ikeja, Lagos home that he has forgiven both the originator and the peddlers of the fake news. He also spoke on his plans to surprise everyone with a new wife and went as far as revealing the kind of woman he will likely marry.
You were recently rumoured to have died. How did you receive the news?
I cannot understand it. I would not know why someone who has not confirmed a story would go on the internet and announce such an unconfirmed piece of news.
Maybe you were sick and some people saw you being taken in or out of hospital…
No, I have not been sick in recent times. I was here in Lagos when the rumour got to me. It was when people from all around the world started bombarding my phone with calls to find out if the news was true that my children and I became alarmed. We had to start dispelling the rumour and telling people that I am alive.
What came to your mind when you first heard of your death?
Well, I knew that I was alive, I wondered and then I knew I had to correct the error and tell them that there is nothing wrong with me. But when I saw the reactions of people from all over the world, it also reassured me that I have fans and admirers all over the world, and that also impressed me. I realised once again that there are lots of people all over the world who love my music and love me too.
Of course, I knew that before. But the response in the past weeks has been beyond my expectation. And I said to myself that it is good to do what one knows how to do well and let people recognise you for that. It has also taught me that every good thing that one does matters. This has also taught me that I should continue to do good to humanity more than ever. But again, that is what I have been doing all along.
But how about those that started the false rumour?
Oh, I have forgiven the person that started the rumour. I did that immediately. I cannot hold a grudge against the person. After all, the truth has been revealed; just like Jesus Christ said that ye shall know the truth and the truth shall set you free. People have rejoiced and they are still rejoicing with me.
It is said that Covid-19 pandemic affects the elderly the most. In what ways are you protecting yourself against the virus?
The government has laid out preventive measures. We don't know much about the disease except what we hear about it. So the government says we should cover our noses and mouths with masks and wash our hands as well as keep a social distance. I am keeping to these rules as much as I can.
In an interview you granted some years ago, you said you would never retire from music. Is that still your position?
Of course, it is. But since the outbreak of Covid-19, it has not been possible to perform in the public. But I still do my recordings. Singing and music is part of me. Once you are in it, you cannot leave it. But when the real old age comes and I can no longer do it, I will have to leave it and remain thankful for all that I have been able to do in the past and the opportunity that God gave me to serve humanity.
A lot of people at your age consider themselves to be old…
I thank God for His grace. I can still sing and perform. But then, age is certainly catching up on me. Still, there are certain things I still do conveniently, like singing. I thank God for keeping me till now.
Do you believe that you can still sing and perform at 100?
(Laughs) Let me tell you the truth: if I am able to open my mouth at that age, I will still be singing and performing, especially if my fans are still out there to dance.
Wasiu Ayinde features Teni in new EP titled 'Fuji The Sound'
Legendary Nigeria Fuji singer and songwriter, Wasiu Ayinde Marshal popularly known as K1 De Ultimate is set to bless the ears of fans with a brand-new EP, titled "Fuji the Sound".
K1 De Ultimate took to his social media platforms to share the great news with fans and followers as he shared the tracklist which is scheduled to drop on August 21.
The six-track project features award-winning Afropop singer Teni, Toby Grey including producer, Mystro.
READ ALSO: Regina Daniels and Ned Nwoko finally reveal their son's face (Photos/Video)
See his post below;
Regina Daniels and Ned Nwoko finally reveal their son's face (Photos/Video)
Controversial Nollywood actress, Regina Daniels and her husband, billionaire politician and businessman, Ned Nwoko have finally showed their son, Munir, to the world.
In the latest post on the couple's YouTube channel, Our Circle – Episode 7, titled 'Baby Reveal', the couple showed off the adorable baby's face and talked about who the baby looks like.
The talented young actress and her husband held a private naming ceremony for their new baby boy, where he was christened as Munir Neji Ned Nwoko.
Taking to her Instagram page to share photos from the ceremony, Regina Daniels stated that welcoming her new baby has been an exciting experience for her.
"Newborns represent life, hope and the promise of love…Pure as an angel and as fresh as a blooming flower!," she wrote.
See Photos below;
Watch the latest episode of their post on YouTube below,
If you don't desist from demanding s3x before you help ladies, God will paralyze your manhood- Actress Chioma Ifemeludike warns men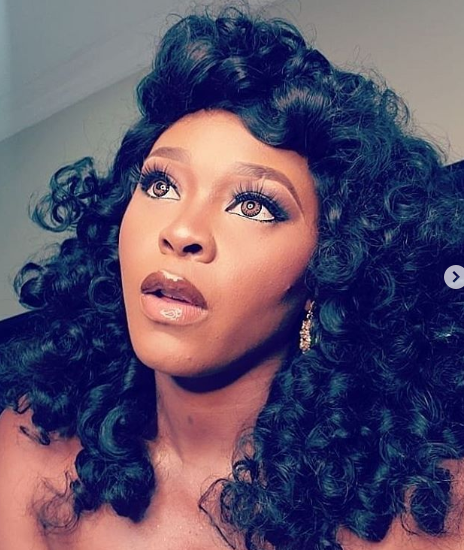 Nigerian Filmmaker, Chioma Ifemeludike has taken to her social media page to write an open letter to promiscuous men who always have the urge to sleep with any lady they come across.
According to the actress, it is bad behaviour that should not be encouraged. She also said it's inhumane to demand sex because they find themselves in a position to render help.
Her post reads;
Dear men,

you must not see the pant👙 of every woman to help🙄… stop taking advantage of girls who need your support or push… stop demanding for sex from a girl because you're in a position to help … Some girls can be good company without sex, some can be good friends without sex , you can make some super stars without sex, you can be their mentors and guardian without sex, you can be their brothers and fathers without SEX!!! You have a daughter(s) yet you want to sleep with every girl that comes your way because you find yourself in a position to help… !!!??? How will you feel if your daughter(s) is subjected to such inhumane treatment??? Please treat people's daughters like you want others to treat yours…. Repent today or God will paralyze the muscles in your manhood 😡.
See Post below;