#PepperDem: Tacha, Ike, Joe get warning strike from Biggie
BBNaija housemates, Tacha, Ike and Joe received strikes and warning for inappropriate behaviour displayed during the ongoing fourth season.
The surprise strikes were issued by Biggie, who echoed that he wanted housemates to realise the consequences for their actions.
Before issuing the strikes, he said, "judgement delayed is not judgement denied", leaving shocked expressions on the faces of housemates.
Biggie gave Tacha a final warning for constantly being involved in fights in the House.
He warned that such hostility would only get her into more trouble as his House is not a fighting ring.
He also advised Tacha to take better control of her reactions when angry.
Mercy received a final warning for damaging Biggie's property when she broke the Oppo Mobile phone at a Saturday Night Party.
Biggie warned Mercy to be in control of her temper and reaction regardless of other people's actions towards her.
Meanwhile, Joe received his first Strike for provocation for making a volatile situation worse.
Joe got into a verbal argument with Tacha and left his couch to sit next to Tacha to provoke her.
He then removed her duvet agitating an already irritable Tacha.
Biggie asked Joe if agitating an already provoked person was a wise decision?
He cautioned him to promote peace, happiness and fun during his stay in the 'Pepper Dem' House.
After receiving a warning for other bursts of anger, Biggie issued Tacha her first Strike for serving it back to Joe when she hit him.
He advised that she should have handled herself better and diffused the situation by walking away.
He warned all the Housemates to control their temper or they will lose their place in his House.
Ike on his path needs one more strike before he gets kicked out of the game as he was issued his second strike.
Ike received a strike for intent to attack a fellow Housemate (Seyi).
If he receives a third Strike he will be Disqualified from Big Brother Pepper Dem.
Biggie told Ike that he should use this opportunity to develop his self-control skills and cautioned all of the Housemates that in times of tension it is their responsibility to behave in a way that makes the House safe for all.
Meanwhile, 'The Icons' are up for eviction as they failed to pass the nomination challenge.
Voting has also commenced.
(NAN)
BBNaija: Laycon is not in love with you– Kiddwaya tells Erica (Video)
The Big Brother Naija house is playing host to one of the most epic love-triangle story of all time and viewers are loving it.
Laycon, Erica and Kiddwaya are the major players in the love game and it does not seem like it would come to stop soon.
Recall that, Laycon was turned down on Tuesday as Erica made it clear that she is physically attracted to male housemate, Kiddwaya, and just mentally attracted to him.
In a strategic move to further cement his place in Erica's heart, Kidd told Erica that Laycon does not really want her.
According to him, Laycon never made his intention known to Erica until he started seeing them together.
Watch the video below;
KIDD: If he (LAYCON) like you back then why did he never make a move until we started hanging out?
ERICA: it's not about who makes a move first. You know you said (finger sucking👀). The day you were asked to kiss me, the next day he said he was upset #BBNaija pic.twitter.com/I55FMlRZs4

— DRACONIS (@la_ghivver) August 7, 2020
Regina Daniels shares adorable photos of herself and her son
Nollywood actress and proud mum, Regina Daniels has shared some adorable photos of herself and her son, Munir Ned Nwoko.
The proud mum wrote;
"My son Words cannot express the joy in my hearts whenever I say these words . I am beyond lucky to have you and I promise to be the best mum and your best friend for life . You rock my world BOY "
See photos below;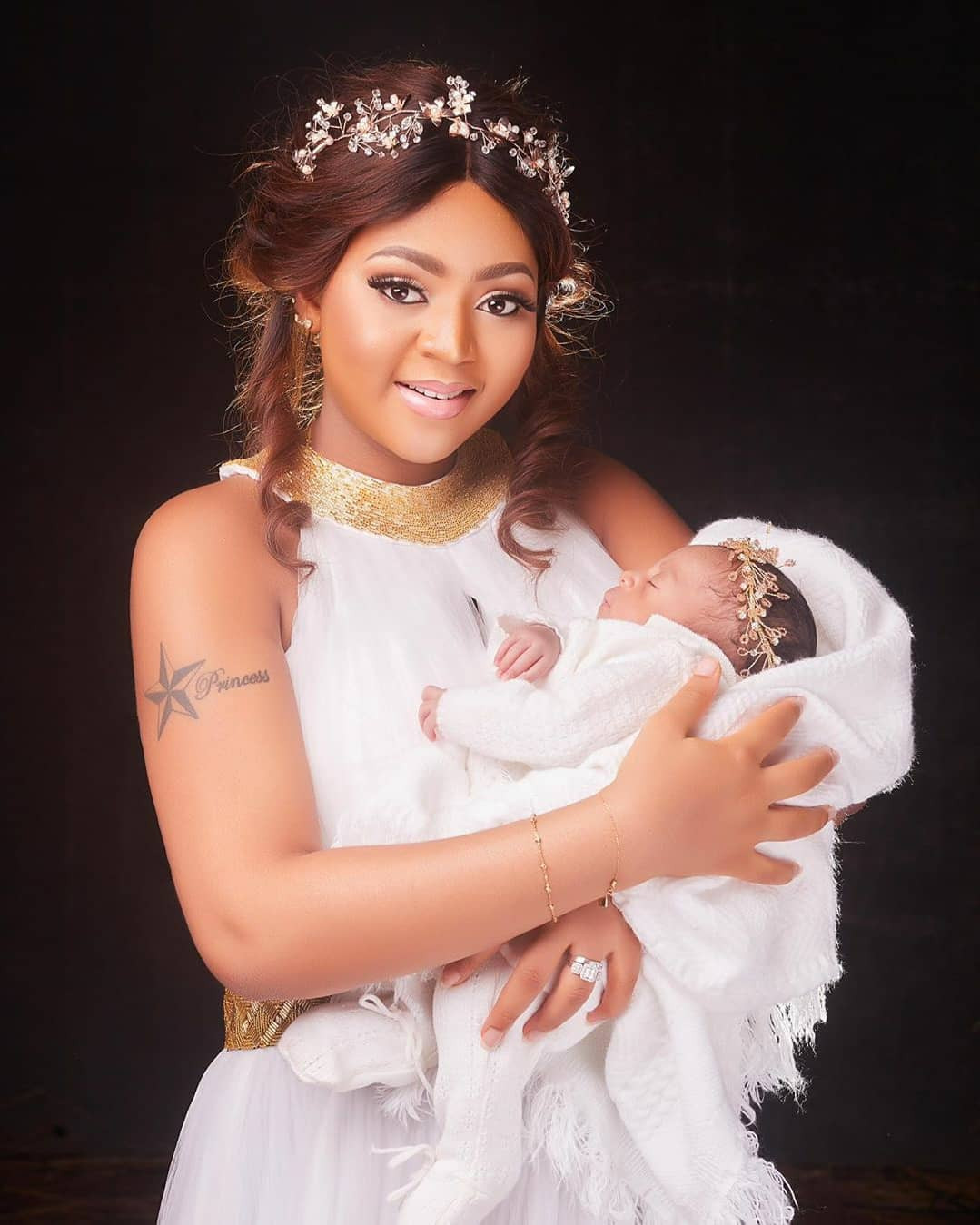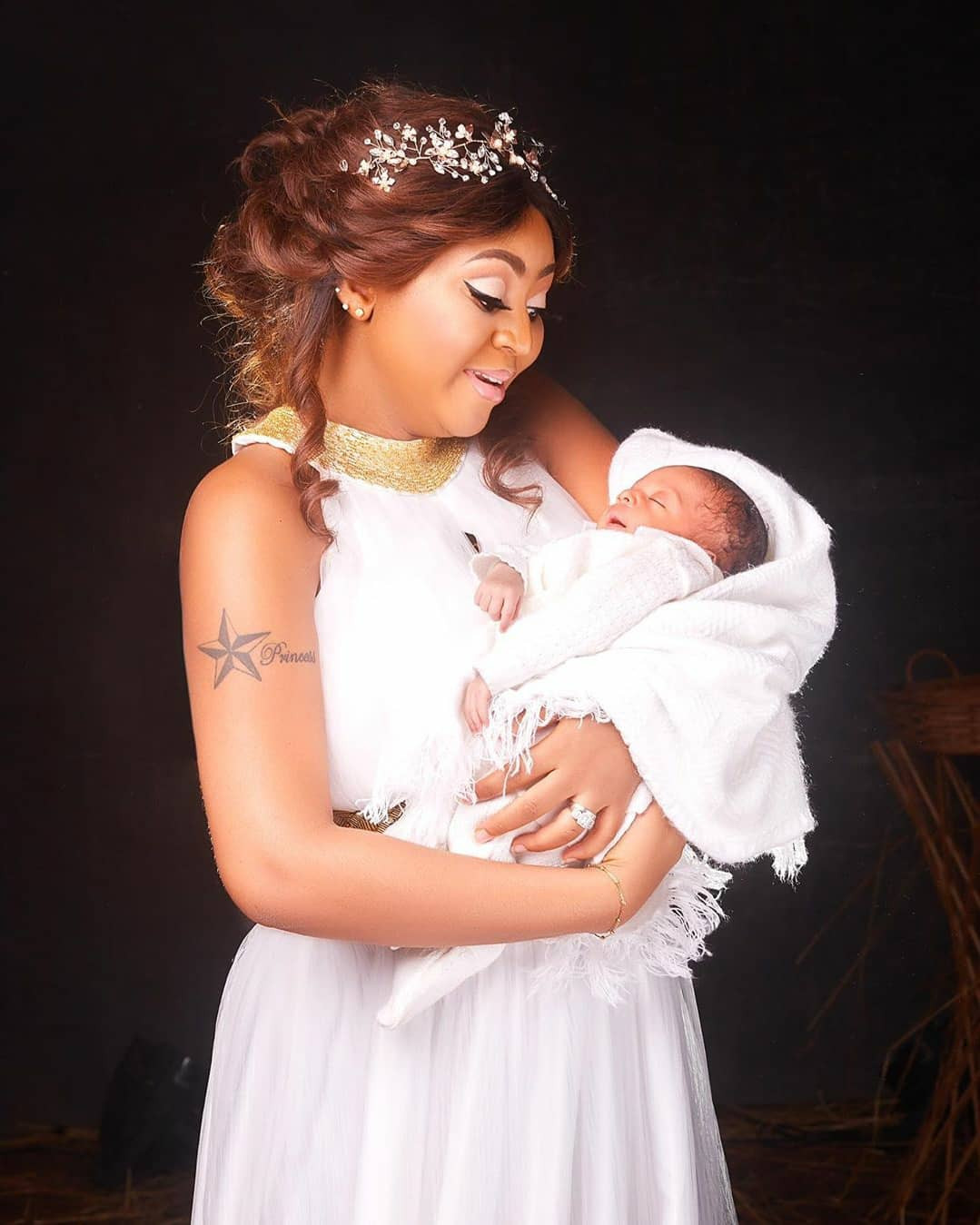 Meet cameraman behind BBNaija reality show's excellent visuals (Photos)
The photos of the great cameraman responsible for all the perfect angles for the BBNaija reality show has emerged online.
The man identified as Gbenga Kayode is allegedly the mastermind behind the great visuals of Nigeria's Big Brother reality show.
It has become a norm to see Kayode's name mentioned on BBNaija threads on social media.
He is either dragged for taking the camera away from a housemate or to stop focusing the camera on a particular housemate.
Gbenga Kayode is a Nigerian film writer, editor, director, producer who has been involved in a lot of DSTV and Africa Magic projects before, including Big Brother Naija.
See Photos below;