Police arrest 27 suspected pedophiles, rapists in Bauchi
The Bauchi State Police Command has informed that 27 suspected paedophiles and rapists were arrested across the state between June and July for alleged defilement of minors and rape.
This was contained in a statement signed by the command's Police Public Relations Officer (PPRO), Ahmed Mohammed Wakili and made available to newsmen in Bauchi on Thursday.
Wakili, a Deputy Superintendent of Police (DSP), stated that the police made the arrests in collaboration with individuals and groups in their respective communities as key drivers of policing.
According to him, the 27 suspected paedophiles and rapists, as well as five other suspects, were arrested in connection with an offence against property and public peace.
Among those arrested was one Saleh Hassan (29) for allegedly defiling a five-year-old girl at Unguwar Hardo.
A non-governmental organisation, Prison Inmates Development Initiative (PIDI-Nigeria) had raised an alarm over the alleged defilement of the girl by the suspect and called for a thorough investigation of the case with a view to bringing the suspect to book.
According to the PPRO, the suspect was brought to the Township Police Station in Bauchi by peace and security committee members attached to Unguwar Hardo in Bauchi, adding that the police are investigating the matter.
"On the 16/07/2020 at about 1800hrs peace and security committee members attached to Unguwar Hardo brought one Saleh Hassan 'm' aged 29years of Unguwar Hardo, Bauchi to the township police station that on the same date at about 1415hrs he lured one Mariya Ummi Sale 'f' aged 5 years of same address to his room and had carnal knowledge of her, which as result she sustained serious injury in her private part. However, the suspect was arrested meanwhile, investigation is in progress," DSP Wakili stated.
The police spokesman informed that four men were arrested at Yelwa Makaranta area of Bauchi metropolis for criminally conspiring, adopting and gang raping a 15-year-old girl in the area.
Those arrested in connection with the case, according to Wakili, are Kabiru Saleh (25); Abubakar Moh'd (27); Abdullahi Abdullahi (28) and Christopher Luka (26).
"On 16/4/2020 about 2000hrs, one Kabiru Saleh 'm' aged 25 years of Yelwa Makaranta and three others criminally conspired and abducted one Kadijat Usman 'f' aged 15yrs into the room of the said Kabiru Sale situated at Yelwa Makaranta, Bauchi and forcefully had sexual intercourse with her one after the other," the police image maker stated, adding that investigation is ongoing.
In another development, DSP Wakili informed that operatives of the Rapid Response Squad (RRS) arrested one Nwanko Victor Emeka (25), who confessed to being a member of Viking cult group, for being in possession of a locally-made pistol at Bobbies Night Club in Bauchi.
The suspected cultist, the police spokesman informed, mentioned four others, Emmanuel Ekene Paul;
Isaac Paul; Lucky Amechi and Bimene Mathew as members of the cult group.
Meanwhile, the PPRO informed the public that the Bauchi State Government has enacted the Violence Against Persons (Prohibition) Law, adding that enforcement of fight against sexual/gender-based violence upon women and children is ongoing in the state.
He then warned criminal elements in the state and their allies who may be nursing any agenda inimical to the safety and security of the state to desist from such act.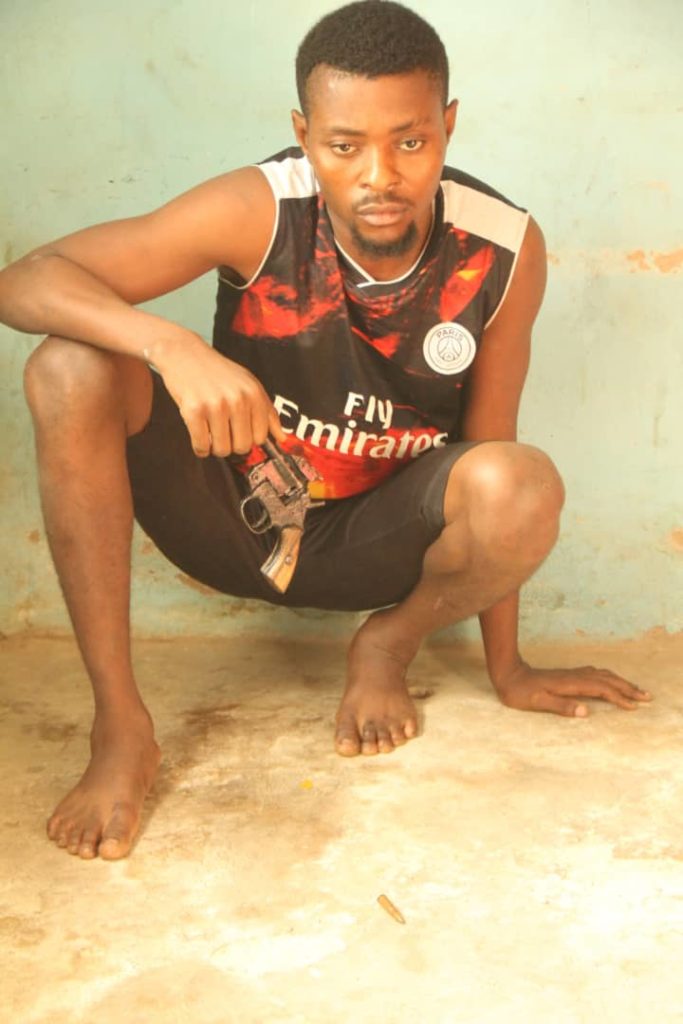 DSP Wakili assured that the state police command will not relent in mobilising all resources within its reach to confront and neutralise any criminal act and tendencies.
"The Commissioner of Police thanks the people of the state for their continuous cooperation with the police and equally enjoined them to explore to the fullest, the window of mutual cooperation provided by the Inspector General of Police IGP Mohammed Abubakar Adamu concept of community policing," he stated.
DAILY POST
Man stabs neighbour to death over alleged promiscuity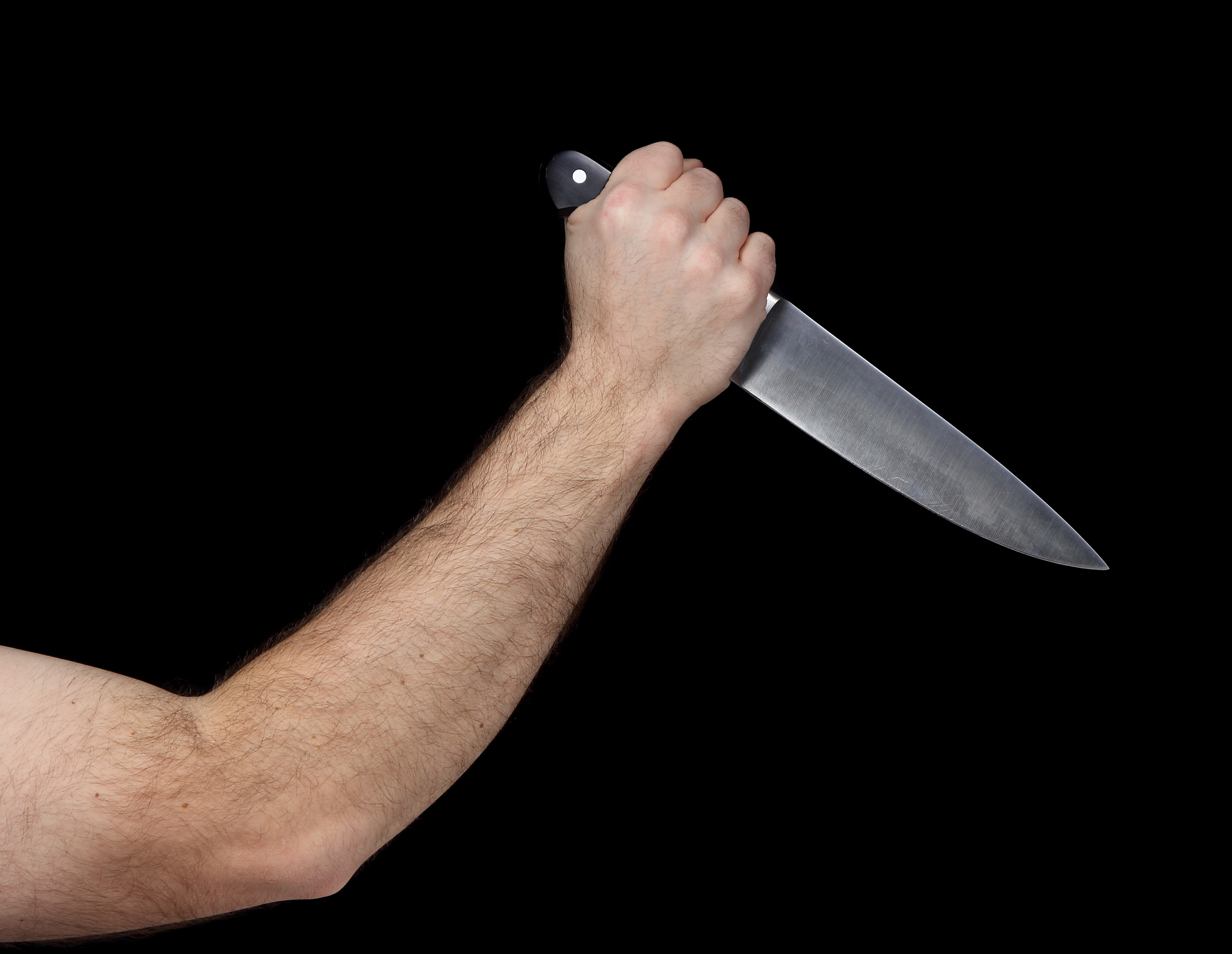 The Lagos State Police Command has launched a manhunt for a man, Adekunle Adeyemi, alleged to have stabbed his neighbour, Stanley Dickson, to death in the Grammar School, Ikorodu area of the state.
Adeyemi, currently on the run, was accused of having an affair with a neighbour's wife, identified as Chisom Onuoha, an allegation which led to an argument in their apartment.
The incident occurred on Red Block Street in the Grammar School area on July 30 and was reported to the Ikorodu Police Division.
A police report obtained by our correspondent from the division noted that there was an altercation in the apartment over whether Adeyemi and Onuoha were having an affair with each other or not.
The police said:
"A woman, Glory Dickson, came and reported that Adeyemi of the same address came to their room alleging that her husband, Stanley Dickson, told Chisom's husband, Arinze Onuoha, that he (Adeyemi) was having an affair with his wife (Chisom).

"This led to an argument and confrontation and in the process; Adeyemi stabbed her husband with a knife on the left side of his chest. The victim was rushed to the Ikorodu General Hospital by sympathisers where he was confirmed dead. The body was brought back home. Hence the report; the action taken was that a team of detectives led moved to the scene and the victim was found already dead lying on the floor of his apartment.

"The whole compound has been deserted. On observation of the victim, marks of violence were seen on the left side of the chest and photographs taken. The corpse was evacuated to the general hospital mortuary for an autopsy."
The Lagos State Police Public Relations Officer, SP Bala Elkana, confirmed the incident.
He said:
"We have commenced investigation into the case. We have launched a manhunt for the suspect who fled the scene immediately after the incident."
PUNCH
Truck crushes siblings on their way to visit mom in Ekiti
Two siblings, Ojo Hezekiah Abidemi, 25, and Ojo Ayomide,21, died after a truck crushed them in Ikere-Ekiti, Ekiti State.
According to reports, the deceased who before their death were both students of University of Nigeria affiliate to College of Education, Ikere-Ekiti, were on their way to visit their mother on Friday, August 8th, 2020 when the tragic incident happened.
"The brothers were on their way to visit their mum who's based in Akure and stopped by a fuel station and according to eyewitnesses as they were coming out of the fuel station, an oncoming truck rammed into them.

"The driver of the truck ran away while the victims were both rushed to a nearby hospital where they were declared dead," a source said
In another report, three people were reportedly killed as a Sports Utility Vehicle, SUV, ran into a moving trailer on Lagos-Abeokuta Road, Lagos, Southwest Nigeria.
The accident occurred around 6:40 am on Tuesday, August 4, before Cement Bus Stop inward Iyana-Dopemu.
According to the Lagos State Traffic Management Authority, LASTMA, three people were killed in the accident.
UNICAL student allegedly commits suicide after being scammed of her school fees
An 18-year-old 100 level student of the University of Calabar (UNICAL) has reportedly committed suicide after being scammed of her school fees.
Veronica Bako Myomuter, a 100 level student of the Department of History and International Studies at UNICAL, has reportedly committed suicide by ingesting a poisonous substance on Thursday, August 6 after being scammed of N100,000 said to be her school fees which she couldn't pay before the outbreak of Coronavirus.
According to reports, the 18-year-old indigene of Katsina-Ala in Benue State invested the money in a ponzi scheme in which she was told she will get double of her investment within minutes, only to be scammed.
Tributes have been pouring out on social media.