Politicians offered me money to compromise elections, Kwara REC makes shocking revelation
The Resident Electoral Commissioner (REC) in Kwara State, Malam Garba Attahiru-Madami, Kwara REC, on Monday, said that he resisted monetary offers from politicians to compromise the just-concluded 2019 general elections in the state.
Madami, who hails from Gurara Local Government Area of the state, made this known to newsmen after his daughter's wedding in Minna.
"There was pressure by politicians who offered me money to compromise the 2019 general elections in Kwara state but I stood my ground and refused to give in.

"The nature of our job at the Independent National Electoral Commission (INEC) is too tempting.

"It is left between you and God to do the right thing and keep your integrity or compromise and lose your integrity. You may even go to jail," he said.
He decried money politics and a situation where politicians think they can buy peoples' conscience to do their dirty work.
"The politicians have money and some of them feel that they can buy anybody with the money.

"It is a matter of integrity, it is left for you to be careful and work transparently to keep your integrity.

"What I did in Kwara state before the elections was to go on air and tell the people that no amount of money can buy me.

"I made them understand that their votes will count and was not ready to compromise," he said.
The REC, however, said that the 765 cases before the elections petition tribunal across the country were as a result of lack of internal democracy by political parties.
"If the various political parties respect their constitutions and do the needful you will have less to worry about," he said.
He said that INEC was the most organised agency in the country because all the systems are working.
"All the personnel and departments are functioning, in other words INEC is working," he said.
Madami said that one of his major challenges in the state was to unite the staff of the commission for optimal performance.
"I thank God that today my staff are doing well," he said.
He said that his ultimate goal was to make Nigeria and INEC proud by transparently discharging his duties.
APC thanks Bayelsa, Kogi electorate over victory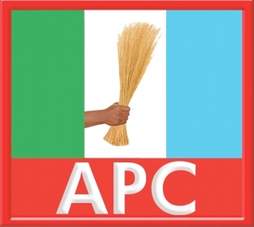 The All Progressives Congress (APC) has thanked the people of Kogi and Bayelsa over its resounding victory in the governorship election in both states.
In a statement signed by its National Publicity Secretary, Malam Lanre Issa-Onilu, APC congratulated all Nigerians, its teeming supporters and members for the hard-earned election victory.
According to Issa-Onilu, indeed, these victories are as significant as are well-deserved.
"In Kogi, our great party is delighted that the good people of the state ignored the propaganda and clannish campaign by the opposition and reelected our candidate, Gov. Yahaya Bello. We cannot thank the Kogi electorate enough.

"Although the Independent National Electoral Commission (INEC) has declared the senatorial election in Kogi West inconclusive, we are confident that when the supplementary election is held, our candidate, Sen. Smart Adeyemi will reclaim his earlier stolen mandate.

"Our party's victory in Bayelsa is even more of a landmark. Against all odds and in defiance of the established but retrogressive political order since 1999, Bayelsans decided through their votes to overwhelmingly elect our governorship candidate, David Lyon," he said.
He said Bayelsans decided to ditch the disastrous regime of the Peoples Democratic Party (PDP) and pitch their tent with a progressive platform.
According to him, this is a sacred trust our candidate and party will not take for granted.
"The party expresses its profound appreciation to President Muhammadu Buhari for his moral support for our candidates; the Vice President, Yemi Osinbajo, our governors and other party leaders for their support and distinguished presence at our rallies in Kogi and Bayelsa.

"We also thank the First Lady, Hajiya Aisha Muhammadu Buhari; wife of the Vice President, Mrs Dolapo Osinbajo for rallying massive support during the final grand rally in Lokoja, Kogi State.

"We appreciate the tireless efforts of our National Campaign Councils for Kogi and Bayelsa, headed by Gov. Nasir El Rufai of Kaduna and Gov. Mohammed Badaru of Jigawa," Issa-Onilu said.
He said that the party dedicated its election successes to the good people of the two states with a solemn promise that victorious candidates would justify the confidence reposed in them.
"There remains much to be done in ensuring the sanctity of our electioneering process, particularly partisan approach to elections.

 "The PDP must begin to address itself to the new reality that votes are beginning to count. PDP's retrogressive tactics of massive thumb printing, ballot box snatching, vote-buying, thuggery, violence and other illegal schemes will no longer win election for them," he said.
NAN
INEC declares Yahaya Bello winner of Kogi Governorship election
The All Progressives Congress (APC) governorship candidate in the Kogi election, Yahaya Bello, has been declared as the winner of the exercise on held on Saturday.
The Independent National Electoral Commission Returning Officer for the election, Professor Ibrahim Umar, said that Bello polled a massive 406,222 votes to defeat his contestant, Musa Wada of the Peoples Democratic Party (PDP) who scored 189,704 votes to emerge second.
Professor Umar said Bello had been declared winner, having scored the highest number of votes during the poll conducted on Saturday.
The INEC official said the total number of cancelled is 149,576 and that the margin of lead is 216,518.
Details to come shortly…
APC supporters celebrate on the streets of Yenagoa
After the Independent National Electoral Commission (INEC) declared Mr David Lyon of the All Progressives Congress (APC) winner of the governorship election in Bayelsa, scores of the party's supporters stormed the streets in celebration of the victory.
INEC's Returning Officer, Prof. Faraday Orumwense, Vice-Chancellor, University of Benin, who announced the result, said APC polled 352,552 votes to win in the election.
He said APC's closest rival, Duoye Diri of the Peoples Democratic Party (PDP), polled 143, 172 votes.
Orumwnese said APC won the election in six Local Government Areas, while PDP won in two.
See photos from the streets below:
Photos: Oluwafemi Dawodu