Reactions trail Aisha Buhari's call for deployment of female soldiers to fight insecurity
The wife of the President, Mrs Aisha Buhari's call on the leadership of the military to deploy more women soldiers for internal security operations has sparked mixed reactions among Nigerians on social media.
The President's wife while speaking at the opening ceremony of the Defence Headquarters maiden annual conference on women peace and security at the National Defence College, Abuja, had said the impact of the female gender must be adequately unleashed in tackling the insecurity facing the country.
The First Lady noted that Nigeria was facing security crisis partly because the armed forces had yet to redefine the role of women and explore their potential for operational effectiveness.
Speaking on the theme, 'The imperative of gender mainstreaming in the Armed Forces for operational effectiveness,' Buhari, who was represented by a Senior Special Assistant, Dr Hajo Sani, said;
"The security issues bedeviling our country still abound probably because we are yet to redefine the Armed Forces of Nigeria to explore the potential of women for operational effectiveness. Women possess the traits of patience, perseverance, and passion.

"There is a need for the reformulation of laws and policies that border on the inclusion of women in the strategic reformation of effective operational deployment. The wide margin and lack of flexibility in structures based on gender should be abridged.

"Women are restricted to careers within supportive mustering of military community such as finance, human resources, personnel, logistics, medical services and welfare. I join the military women to take exception to such psychological oppression."
In his remark, the Chief of the Defence Staff, Gen. Gabriel Olonisakin, said,
"Currently, the Armed Forces of Nigeria has attained 27.7 per cent female participation in peacekeeping operations. This is higher than the UN recommendation of 17 per cent.

"These women are given equal opportunities like their male counterparts, including commanding major combat units and flying fighter jets for the air force.

"The Nigerian Navy has also deployed women as sailors and for other key aspects such as ship maintenance."
READ ALSO: Nigerians react as Buhari's critic, Seun Onigbinde, deletes Twitter account after getting FG appointment
Mrs Buhari's recommendation to the military has attracted knocks and kudos from Nigerians on social media.
Some social users whimsically stated that it is a good move and an answer to the calls for gender equality by feminists.
See some of the reactions:
When Nigerian women couldn't have enough quota in the President's cabinet as expected, the wife of the president, Mrs Aisha Buhari wants a good representation for women, isn't she a good mother & wife.
Give it to her…👍, that's so kind & representing. https://t.co/Mlw3ialkDf

— Gbemi Dennis™ (@GbemiDennis) September 13, 2019
Speaking of deploying women to fight insecurity I think is not a bad suggestion by Aisha Buhari. We are hell bent on the gender equality and at least the feminists would celebrate a win this time. What a man can do, a woman can do better they say. Let's try.

— Mo Madaaki (@_mrmoh) September 13, 2019
Aisha buhari said woman should be deployed to fight insecurity in the country

there is no woman in all the security chiefs we Have the country,even the men fighting bokoharam are being killed everyday

This is the time we need all the feminist in the country to fight insecurity pic.twitter.com/C5StzPKloQ

— QUDUS (@QdPaper) September 13, 2019
You sir, are not serious 😁😁😁

— Chinenye Olugazie (@olugazie) September 13, 2019
"The security issues bedeviling our country still abound probably because we are yet to redefine the Armed Forces of Nigeria to explore the potential of women for operational effectiveness."

She's saying what feminists have been saying so why are people crying under this thread?

— Imela (@imela_elias) September 13, 2019
No problem in full support Ma, if only you,@aishambuhari will take D lead, but not like your failed General of a husband @MBuhari who promised many times to lead D war as a General, but ended up lying about technically defeated insurgents when in reality it is him tht is defeated

— @AtikuChangeDChange (@AtikuChangeDCh2) September 13, 2019
I don't understand u o, so nah only the men reach to die bah? After una go open mouth talk gender equality…. Send everybody, who die nah their luck shikina

— Mercy's Big Brother 🌶️🌶️🌶️ (@IamEddy92) September 13, 2019
Lady rejects boyfriend's marriage proposal, insists he must kneel before she accepts the ring (Video)
A video recently making rounds on social media shows the moment a man proposed to his girlfriend under a tree and got the shocker of his life.
According to the video, the man was seen trying to propose to the girl with a ring while they both stood but the young lady refused to accept the ring demanding that the man must be on his knees while handing over the ring to her.
A man present captured the whole situation with his phone camera and advised the man to yield to the lady's request and propose on his knees but the man refused.
Watch the video below;
If you cheat on me, I will f*ck my own back, Nigerian lady writes
A popular facebook user known as Nkechi Bianze has taken to social media to reveal the unique action she'd take if she ever found out that her partner cheated on her.
Nkechi is preaching equality when it comes to infidelity and she opined that although 'cheating' used to be her deal breaker, that stance has changed because she'd also carry out the same act fo good measures.
Her facebook post reads ;
I used to say cheating is my deal breaker. NOT any more. I changed my mind on that one too.

I will sha fuck my own back for good measures. This is a conditional given.

Don't worry about STD… etc. That's my problem. Let me worry about it. I'm sure you've got enough problems in your life to worry about. Leave my own problem for me.

This change of mind is still part of GROWTH.
My boyfriend slept with his ex-girlfriend a night before her wedding, says 'it was one for the road'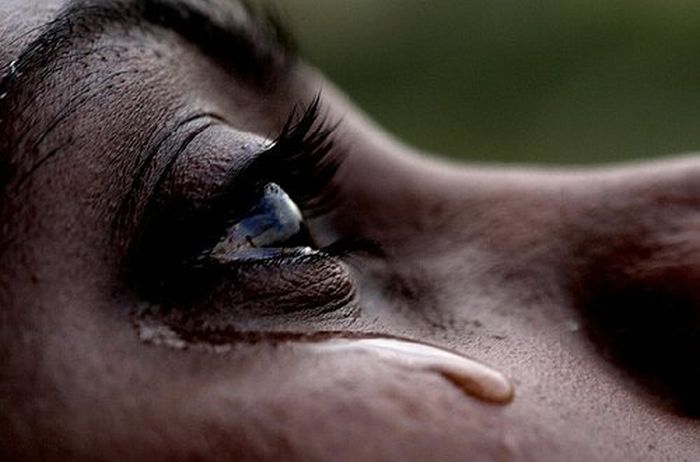 The Whatsapp chats exchanged between a girl and her cheating boyfriend has been trending since it surfaced online.
The WhatsApp conversation shows that her boyfriend had a one night stand with his ex-girlfriend a day to her wedding.
The girl found out about his act and didn't fail to tell him how utterly disappointed she was.
But you won't believe what he said happened;
According to her boyfriend who tried to convince himself and his girlfriend that the sex was meaningless. He claimed it was 'one for the road.'
He also said they were both really vunerable at that time and would really appreciate if the sex didn't affect what they (present girlfriend) had going for two years.
See screenshots of the conversation below;