Reinhard Bonnke: Buhari, CAN, others mourn
President Muhammadu Buhari has joined others around the world to mourn the demise of renowned German Evangelist Reinhard Bonnke, who died at 79 years.
Buhari described Bonnke's demise as a great loss to Nigeria, Africa and the entire world.
The president's condolence message was contained in a statement issued by his Special Adviser on Media and Publicity, Mr Femi Adesina, in Abuja on Saturday.
President Buhari condoled with the government and people of Germany, family and friends of the great preacher and teacher of the Bible, and all his co-labourers in the vineyard.
He prayed that the Lord would comfort all those that mourn him.
Buhari said that Bonnke's crusades in Nigeria, across Africa and the globe strongly accentuated the message of Jesus Christ.
The Nigerian leader added that Bonnke's vision and zeal for the salvation of souls helped the world in understanding the power of love and kindness.
The president prayed that the Almighty God would accept the soul of the departed preacher.
He hoped that Bonnke's legendary contributions to the body of Christ in teaching and writing would be remembered by posterity.
Prominent church leaders also paid glowing tributes to renowned German preacher and founder of Christ For All Nations (CFAN) whose last crusade in Africa, which he claimed God specially instructed him to hold in Lagos, was in 2017 on the Lagos-Ibadan expressway.
National President of the Christian Association of Nigeria (CAN), Rev. Samson Ayokunle, in a statement by his Special Assistant on Media & Communications, Pastor Bayo Oladeji, described Bonnke as "one of the greatest generals of the gospel of eternal salvation through our Lord Jesus Christ on earth.
"CAN and the entire Christian communities in Nigeria join the rest of Christians all over the world to mourn this fiery preacher and teacher of the Gospel and mentor to several evangelical leaders all around the world today."
Chairman of the 2017 Crusade Planning Committee, Apostle Alexander Bamgbola, told our correspondent last night that Bonnke finished strong and well.
"He had an undying passion for Christ and souls. Since his first crusade in 1985 in Lagos, he has never looked back. He would do anything to win souls for God.

"He lived well. The Lord sent him with a message which he delivered so well and hard. He was easily the greatest ever crusader in Africa."
General Overseer of Omega Power Ministry (OPM) Auchi, Edo State, Apostle Johnson Suleman, praised Bonnke's passion for radical evangelism.
"You affected me so much with your radical passion for evangelism. You finished your assignment and in your lifetime handed over to your successor. Rest in peace sir," he tweeted.
President of Abraham Evangelistic Ministries (AEM), Bishop Abraham Olaleye, who was the chairman of the mobilisation committee for the 2017 crusade, described the deceased as a man with "unquenchable fire for God and souls."
"He had a passion for souls that he would never trade for anything. He saw the vision of a blood-washed Africa, which he struck to for years."
The Senior Pastor, Christ Living Apostolic Ministries (CLAM), Apostle Wole Oladiyun, said Bonkke was a great man of God who had lived his life for Christ and "specialised in visiting Africa for evangelism work. I hope African pastors will emulate all his works."
Also, Senior Pastor, The Vindicated Christian Ministries, Pastor Lawrence Olaniyi, said,
"I've been reading his books for a long time, he has impacted so much in the lives of people. He spent his spiritual and financial resources for mission works, may his soul rest in peace."
In his tribute, Rev Victor Basola said the late evangelist "was a light to the continent of Africa. The story of the emancipation of Africa from the shackles of darkness cannot be written without mentioning his name.
Kashamu maneuvered law, politics to escape justice on alleged crimes but couldn't beat death – Obasanjo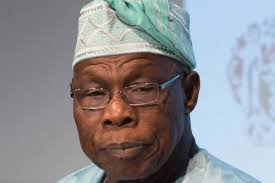 Ex-President Olusegun Obasanjo has reacted to the death of a popular Nigerian politician and Ogun state Senator, Buruji Kashamu.
According to reports, Kashamu passed away on Saturday, it was said that the 62-year-old Kashamu die of Covid-19 at Cardiology hospital, Lagos.
Obasanjo said despite his smartness against law, he was unable to escape death.
Obasanjo in a condolence message addressed to the state governor, described the death as sad.
He said " I received the sad news of the demise of Senator Esho Jinadu (Buruji Kashmu) a significant citizen of Ogun State. Please accept my condolence and that of my family on this irreparable loss.
"The life and history of the departed have lessons for those of all us on this side of the veil. Senator Esho Jinadu (Buruji Kashmu) in his lifetime used the maneuver of law and politics to escape from facing justice on the alleged criminal offense in Nigeria and outside Nigeria.
" But no legal, political, cultural, social, or even medical maneuver could stop the cold hand of death when the Creator of all of us decides that the time is up.
"May Allah forgive his sin and accept his soul into Aljanah, and may God grant his family and friends fortitude to bear the irreparable loss."
JUST IN: Buruji Kashamu dies of COVID-19
A former Senator representing Ogun East, Senator Buruji Kashamu, is dead after suffering from COVID-19 complications, Senator Murray Bruce has disclosed
Ben Murray-Bruce who broke the news on Twitter on Saturday said Kashamu died at First Cardiologist Consultants in Lagos.
I have just lost my good friend of forever to #COVID19 . Until his death, Sen. Buruji Kashamu and I were inseparable. He died today at First Cardiology Consultants, in Lagos. May his gentle soul rest in peace. I pray his family and loved ones the fortitude to bear this heavy loss. pic.twitter.com/OJGIt0VK3n

— Ben Murray-Bruce (@benmurraybruce) August 8, 2020
Kashamu represented Ogun east in the eighth senate.
He had a brush with the law over allegations of drug dealing while he was in the US.
In 2015, there was a stand-off at his residence after operatives of the National Drug Law Enforcement Agency (NDLEA) attempted to arrest him for extradition to the US.
He challenged the attempt to extradite until his death.
He was 62 years old.
Governor Bala defends appointment of SA on unmarried women
Governor Mohammed Bala of Bauchi State has defended the appointment of Balaraba Ibrahim as a Special Assistant on unmarried women affairs.
Earlier, in a letter dated August 4, 2020, with reference number GO/SS/POL/S/83, the governor approved the appointment. Meanwhile, the new appointment caused a controversy in the media.
However, in a statement released by his senior special assistant on media Mukhtar Gidado on Saturday, Governor Bala said he appointed a special assistant on unmarried women affairs to address the needs of widows and divorcees in the state.
The Bauchi State Governor who noted that the widows and divorcees constitute a significant segment of the state's population, said the unending petitions by representatives of this group led to the appointment.
The statement read;
"The governor decided to establish a channel of communication whereby their plight can be addressed like those of other groups in the state.

"After due consideration and in keeping with his campaign pledge not to leave anybody behind, the governor graciously acceded to their request hence the appointment of a special assistant on women affairs, with the specific responsibility of handling matters related to widows and divorcees, not "unmarried" women.

"Unfortunately, while producing it, the word "unmarried" was inadvertently introduced into the letter. This is a clear mistake of the head; not of the heart which the Government sincerely regrets.

"Governor Bala Mohammed is sincerely pained that this error could have caused the women of Bauchi state and elsewhere, considerable distress and embarrassment.

"He has therefore directed that his personal apologies be conveyed to all women of Bauchi State, particularly the widows and divorcees whose interests he has vowed to protect and advance, always.

"Finally, governor Bala Mohammed enjoins the good people of Bauchi state to put this matter behind us so that, together, we can sustain the achievements that have been recorded, so far, in diverse areas such as youth empowerment, infrastructural development, rehabilitation of schools and primary healthcare centres, amelioration of the plight of senior citizens and retirees and the harmonious relationship between the executive and the legislature."