Reps divided over El-Zakzaky's freedom
Members of the House of Representatives on Tuesday disagreed over a motion urging Kaduna State Government to obey a court order and release the leader of the Islamic Movement of Nigeria (IMN), Ibrahim El-Zakzaky.
After a long debate which lasted for more than two hours, Speaker of the House, Mr. Femi Gbajabiamila put the matter to a voice vote, but he could not clearly rule as members shouted loudly in support and against the motion.
Gbajabiamila called for the House to be divided and that members in support of the motion should occupy the left wing and those against should occupy the right wing of the chambers.
While members were moving across the green chambers in a rowdy session, the speaker called for an executive session and journalists and guests were asked to go out.
Moving the motion earlier, Rep. Shamsudeen Danbazau (APC-Kano), said that the actions of the group had threatened the peace and security of the nation's capital and the cooperate existence of Nigeria.
He said the killing of a Deputy Commissioner of Police, Mr. Usman Umar and a National Youth Service Corps (NYSC) member Mr. Precious Owolabi among other victims and vandalisation of private and public properties were "terrorising."
Dambazau called on the House to make recommendations that would outlaw the Shiite group as its activities contravened the 2011 Terrorism Act as passed by the National Assembly.
Rep. Stanley Olajide (PDP-Oyo) said that it was a critical situation and that it was important to be seriously dealt with.
Olajide said that it was easy to call for more security personnel to be positioned at strategic points but it was important to engage in dialogue.
Also Rep. Luke Onofiok (PDP-Akw Ibom), said that heads of security agencies should be invited to explain their challenges with a view to finding a lasting solution to the security situation in the country.
Onofiok said that a lot of resources were invested in training the late DCP, the corps member and other victims who were avoidably killed in the clash.
He commiserated with members of the families of the victims and the Nigerian Police Force and prayed for the repose of the souls of all those who had died.
Also, the Leader of the House, Rep. Ado Doguwa (APC-Kano) said that he had earlier engaged the Shiite group on behalf of the House.
The leader said that he promised the group to present their concerns to the leadership of the National Assembly and ensure they get results.
Doguwa said he was disappointed that the group invaded the Assembly the next day, injuring security agents, vandalizing public and private properties.
The lawmaker said that the National Assembly which is the symbol of democracy should always be respected as it plays its role in ensuring that the people's voices are heard.
When the House reconvened after the executive session, members resolved to set up an ad hoc committee led by Doguwa to interface with the Executive with a view to resolve the matter.
NAN
FG directs civil servants from Grade 12 to resume
The Federal Government has directed civil and public servants from grade level 12 and above to immediately resume work.
Only workers from grade level 14 and above were permitted to resume work until the new directive.
It also extended working hours to normal office hours from Monday to Friday with the mandatory use of non-medical face masks.
The National Coordinator of the Presidential Task Force on COVID-19, Dr Sani Aliyu, disclosed these during its briefing in Abuja.
He said:
"For government offices and other corporate offices, we are now extending working hours to normal official hours from Monday to Friday, with the mandatory use of non-medical face masks.

"We encourage work at home policy for civil/public servants below the grade level of 12.

"Essential staff of grade level 12 and above may be allowed to come to work.

"Our previous cut-off was grade level 14. Temperature checks will be carried out in all official government buildings.

"With industry and labour, the main modification we have is an advisory for banks to limit the number of customers within the operating areas to 50 percent occupancy within the banking halls in order to allow for physical distancing and to limit their workers to 75 percent or less. But banking operations shall continue as usual."
Ivory Coast President Alassane Ouattara defies constitution, seeks third term
Ivory Coast President Alassane Ouattara said on Thursday he would seek re-election in October, formally accepting the ruling party's nomination to be its candidate and defying opponents who say the constitution forbids a third term.
Ouattara, who has governed since 2011, said in March he would not run again. But his preferred successor, then-prime minister Amadou Gon Coulibaly, died in July, leading the party to ask Ouattara to reconsider.
"I have decided to respond favourably to the call of my fellow citizens," Ouattara said in a televised speech. "Given my previous promise, this decision represents a real sacrifice for me."
The election is seen as the greatest test yet of the tenuous stability achieved since a brief civil war in 2010 and 2011 killed about 3,000 people following Ouattara's first election win.
Ouattara's opponents say the two-term limit in the constitution bars him from running again, but Ouattara has said his first two mandates do not count under the new constitution adopted in 2016.
Reuters
Africa's COVID-19 cases now over 1 million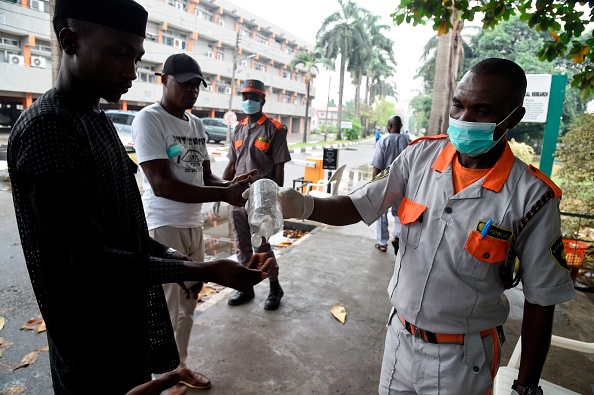 Africa's confirmed cases of COVID-19 have surpassed 1 million, a Reuters tally showed on Thursday, as the disease began to spread rapidly through a continent whose relative isolation has so far spared it the worst of the pandemic.
The continent recorded 1,003,056 cases, of which 21,983 have died and 676,395 recovered. South Africa – which is the world's fifth worst-hit nation and makes up more than half of sub-Saharan Africa's caseload – has recorded 538,184 cases since its first case on March 5, the health ministry said on Thursday.
Low levels of testing in several countries, apart from South Africa, mean Africa's infection rates are likely to be higher than reported, experts say.
In South Africa, a study last month showed some 17,000 deaths above the normal rate, or a 60% excess, between early May and mid-July, suggesting more people are dying of COVID-19 than official figures reflect.
Many African countries imposed quick lockdowns and shut their borders early, buying precious time to prepare hospitals, set up testing machines and learn from evolving treatments.
But governments, mindful of the damage to their economies and the risk of widespread hunger, have mostly lifted lockdowns.
Despite South Africa's early efforts to contain the virus, its already creaking public health services are overwhelmed and there are shortages of beds, protective gear and nurses. COVID-19 patients have sometimes had to be treated alongside others.
Few African nations have health services as advanced as South Africa.
Reuters