SAD! After waiting for 18 years, woman dies three days after welcoming set of twins (Photos)
A Nigerian woman who was in search of a child for eighteen years has passed away three days after she welcomed a set of twins.
Mrs Chika Anthonia Voghor, an indigene of Umunachi Mmukoro in Isiala Mbano Local Government Area of Imo State, was married to her husband, Ediri Voghor, an Urhobo man from Delta state, for eighteen years and waited to have their own children.
Fate smiled on her when she confirmed she was pregnant last year.
In June, Mrs Voghor welcomed a set of twins (boy and girl).
Their joy was however short-lived as she died three days after.
Speaking in an interview with Tribune, the devastated husband who is a patent medicine seller, said
"We had our traditional wedding in 2002 and had our church wedding in 2003 at the St. Andrew's Cathedral, Warri. From 2002, she didn't get pregnant. During those years, we were everywhere looking for a solution. We went to different hospitals but the doctors said nothing was wrong with us. Over the years, fibroid was discovered and operated surgically. During the fibroid operation, there were no complications; everything went smoothly, still no child.

Pressures were coming from everywhere; gossips and indirect mocking, but we held on to our faith in God. In fact, pressures helped to strengthen her faith in God. She so much believed in God. She laid all her hope in God Almighty that one day, God would bless her with children," Mr Voghor disclosed.
Speaking further, Mr Voghor said
"One-day last year, she told me she was down with fever and had also missed her monthly flow; we went to the hospital for a test and it came out positive! We were very happy but we kept the news to ourselves. We didn't want people to hear it from our mouths. Pregnancy is not something hidden, no matter how much you try to hide it, it will surely show one day.

So, we wanted people to know by seeing it.

From there, we registered for antenatal at Lily Hospital. It was in that hospital that we did a scan, and the scan showed she was carrying a baby. Oh God! I was beside myself with joy! I cannot explain the feeling I had. The joy was so much that I shed tears of joy".

Mr Voghor said on June 21, his wife's pregnancy became nine months old and they went to the hospital for her delivery. The doctors opted for Caesarian operation because of the past Fibroid operation she had done.

She had the operation done and the babies, a boy and a girl were successfully delivered. Mr Voghor said his wife was in high spirit all through the first two days.
Mrs. Nwamuruamu Akachukwu Scholastica, older sister of the deceased, who now caters to the twin babies, recounts what transpired before Mrs. Voghor passed away.
"She gave birth on Monday. On Tuesday, she was happy rejoicing, and full of life. In fact, the news was an exciting one to everyone that knew her.

In the evening, that Tuesday, around 8 p.m., she told me that she was not breathing well. Then I told her to sleep and face her side. Having slept that way, she was still feeling uncomfortable, then she asked me to go and call a nurse and I immediately did that. The nurse came and found out that her pulse was low, so she quickly injected her and she became calm.

After a while, the doctor came; she complained to him that she was having serious pains and she didn't know why. The doctor examined her and said she looked pale, then did some tests on her and found out that her blood percentage was low and she was given blood transfusion.

After that, the doctor said that they would have to do some scan on her to know why her blood percentage was low. They did it and found out that she had internal bleeding. The doctor then asked her what she had eaten and she said she took water, tea, pepper soup and rice.

Then the doctor said they would have to take her back to the theatre. Immediately she heard that she started shivering and looked scared. But the doctor assured her that everything would be okay. So, she was taken back into the theatre and brought back.

When they brought her back, the guys that were trying to lift her back to her bed, started complaining that she had so much weight. After dropping her in bed, she was calm, but after about 10 minutes, she was turning her head and rubbing her chest. Before we knew what was happening, substances started coming out of her mouth.

"I started screaming, calling for the doctor. Then one of the nurses left to call the doctor. They then took her back to the theater. I was shivering and crying. I waited for hours and nothing was happening. I didn't see any sign of them. I then decided to call my people. Around 2am, the doctor came out and asked me to call her husband. I told him that even if I call the husband, though he has a car, there was no way he could come because there was curfew. But the doctor insisted that I called him. I called him but his number was not reachable so I had to call my brother who then called him. After some time, her husband called to say he couldn't come because his car was bad.

He asked me if there was any problem I told him I couldn't tell because I didn't understand what was happening. He then said he would try his best to be around before 6:00a.m. He came but he met his wife dead. She died at exactly 5:30a.m in my presence. I couldn't even look at the children. I was devastated."Mrs. Nwamuruamu says

Mr. Voghor, who suspected some negligence on the part of the clinic officials, said "I leave everything to God."
Man stabs neighbour to death over alleged promiscuity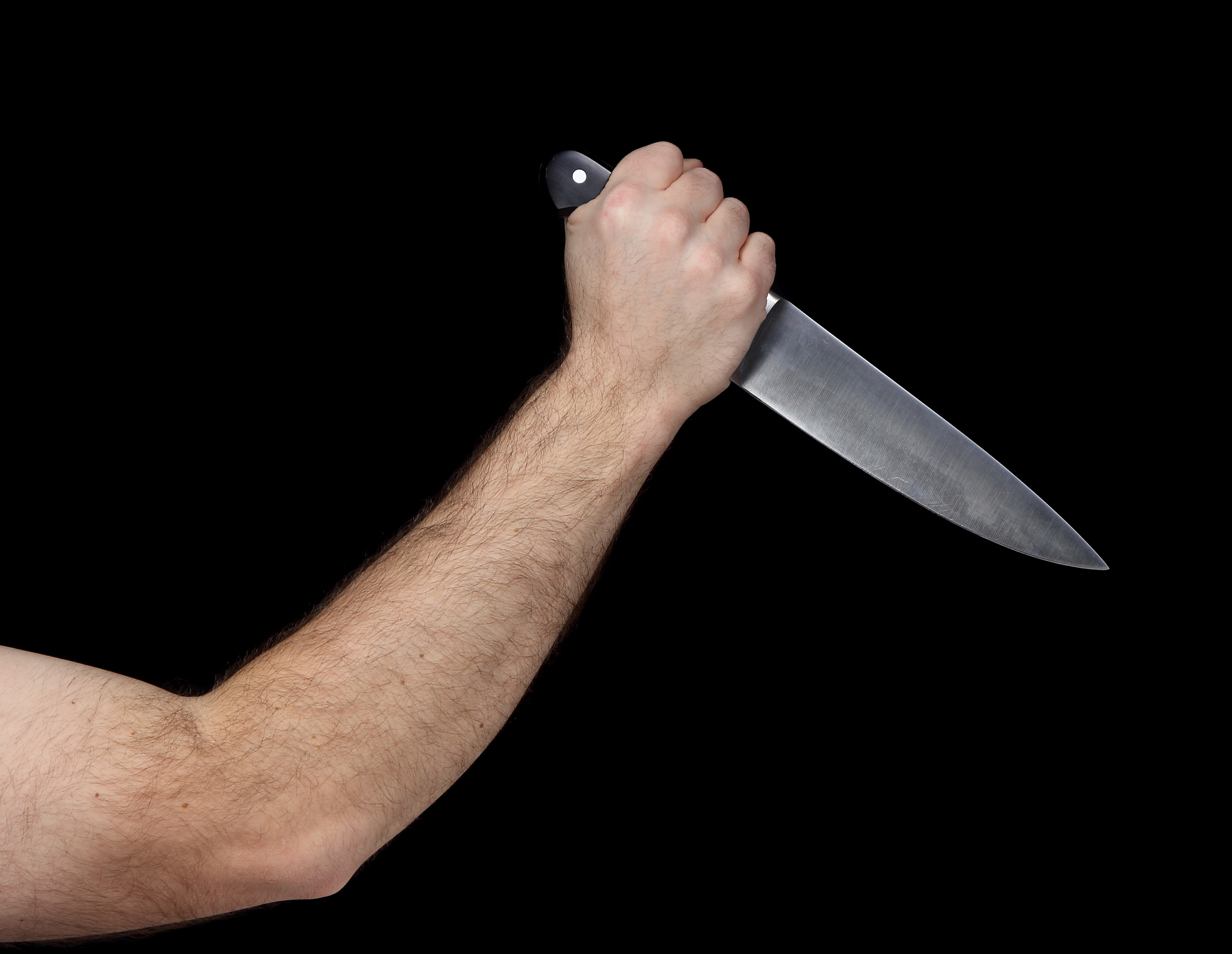 The Lagos State Police Command has launched a manhunt for a man, Adekunle Adeyemi, alleged to have stabbed his neighbour, Stanley Dickson, to death in the Grammar School, Ikorodu area of the state.
Adeyemi, currently on the run, was accused of having an affair with a neighbour's wife, identified as Chisom Onuoha, an allegation which led to an argument in their apartment.
The incident occurred on Red Block Street in the Grammar School area on July 30 and was reported to the Ikorodu Police Division.
A police report obtained by our correspondent from the division noted that there was an altercation in the apartment over whether Adeyemi and Onuoha were having an affair with each other or not.
The police said:
"A woman, Glory Dickson, came and reported that Adeyemi of the same address came to their room alleging that her husband, Stanley Dickson, told Chisom's husband, Arinze Onuoha, that he (Adeyemi) was having an affair with his wife (Chisom).

"This led to an argument and confrontation and in the process; Adeyemi stabbed her husband with a knife on the left side of his chest. The victim was rushed to the Ikorodu General Hospital by sympathisers where he was confirmed dead. The body was brought back home. Hence the report; the action taken was that a team of detectives led moved to the scene and the victim was found already dead lying on the floor of his apartment.

"The whole compound has been deserted. On observation of the victim, marks of violence were seen on the left side of the chest and photographs taken. The corpse was evacuated to the general hospital mortuary for an autopsy."
The Lagos State Police Public Relations Officer, SP Bala Elkana, confirmed the incident.
He said:
"We have commenced investigation into the case. We have launched a manhunt for the suspect who fled the scene immediately after the incident."
PUNCH
Truck crushes siblings on their way to visit mom in Ekiti
Two siblings, Ojo Hezekiah Abidemi, 25, and Ojo Ayomide,21, died after a truck crushed them in Ikere-Ekiti, Ekiti State.
According to reports, the deceased who before their death were both students of University of Nigeria affiliate to College of Education, Ikere-Ekiti, were on their way to visit their mother on Friday, August 8th, 2020 when the tragic incident happened.
"The brothers were on their way to visit their mum who's based in Akure and stopped by a fuel station and according to eyewitnesses as they were coming out of the fuel station, an oncoming truck rammed into them.

"The driver of the truck ran away while the victims were both rushed to a nearby hospital where they were declared dead," a source said
In another report, three people were reportedly killed as a Sports Utility Vehicle, SUV, ran into a moving trailer on Lagos-Abeokuta Road, Lagos, Southwest Nigeria.
The accident occurred around 6:40 am on Tuesday, August 4, before Cement Bus Stop inward Iyana-Dopemu.
According to the Lagos State Traffic Management Authority, LASTMA, three people were killed in the accident.
UNICAL student allegedly commits suicide after being scammed of her school fees
An 18-year-old 100 level student of the University of Calabar (UNICAL) has reportedly committed suicide after being scammed of her school fees.
Veronica Bako Myomuter, a 100 level student of the Department of History and International Studies at UNICAL, has reportedly committed suicide by ingesting a poisonous substance on Thursday, August 6 after being scammed of N100,000 said to be her school fees which she couldn't pay before the outbreak of Coronavirus.
According to reports, the 18-year-old indigene of Katsina-Ala in Benue State invested the money in a ponzi scheme in which she was told she will get double of her investment within minutes, only to be scammed.
Tributes have been pouring out on social media.