Sowore: Rein in your wild dogs of disobedience, get trainer to teach them basic court manners – Soyinka advises Buhari
Nobel Laureate, Prof. Wole Soyinka has blasted President Muhammadu Buhari over the re-arrest of the Convener, #RevolutionNow Protest, Omoyele Sowore and Olawale Bakare at the Federal High Court, Abuja on Friday by the Department of State Services, DSS.
Soyinka said it had become imperative and urgent to send message to "President-General Buhari: Rein in your wild dogs of disobedience. And for a start, get a trainer to teach them some basic court manners!"
Soyinka, in a statement on Friday, likened the scene leading to the arrest of Sowore and Bakare in the court premises to that of an African Wild Dog.
According to Soyinka, he was amazed by the level of disobedience to court's order by the present government of Buhari.
"A few years ago, I watched the video of a pack of the famed African wild dogs hunt, eventually bring down, and proceed to devour a quarry. It was an impala, antelope family. The pack isolated the most vulnerable looking member of the herd – it was pregnant – pursued it, until it fled to a waterhole which, for such animals, is the nearest thing to a sanctuary.

"A few minutes ago, almost as it was happening, I watched the video of a pack of the DSS, bring down, and fight over their unarmed, totally defenceless quarry within the sanctuary of a court of law. I found little or no difference between the two scenarios, except that the former, the wild dogs, exhibited more civilized table manners than the DSS in court manners," he said.
The Nobel Laureate said only yesterday, in his commentary on the ongoing Sowore saga, he pointed out the near-perfect similarity between plain crude thuggery and the current rage of court disobedience, saying that little did he suspected that "the state children of disobedience would aspire to the level of the African wild dogs on a pack hunt.
"I apologize for underestimating the DSS capacity for the unthinkable. I reiterate the nation's concern, indeed alarm, about the escalating degradation of the judiciary through multiple means, of which disobedience of court orders is fast becoming the norm.

"May I remind this government that disobedience calls to disobedience, and that disobedience of the orders of the constitutional repository of the moral authority of arbitration – the judiciary – can only lead eventually to a people's disregard of the authority of other arms of civil society, a state of desperation that is known, recognized and accepted as – civil disobedience.

"It is so obvious – state disobedience leads eventually to civil disobedience, piecemeal or through a collective withdrawal of recognition of other structures of authority. That way leads to chaos but – who set it in motion? As is often the case, the state, unquestionably. Such a state bears full responsibility for the ensuing social condition known as anomie."
Folarin Coker 'Baba Eto' of Lagos dies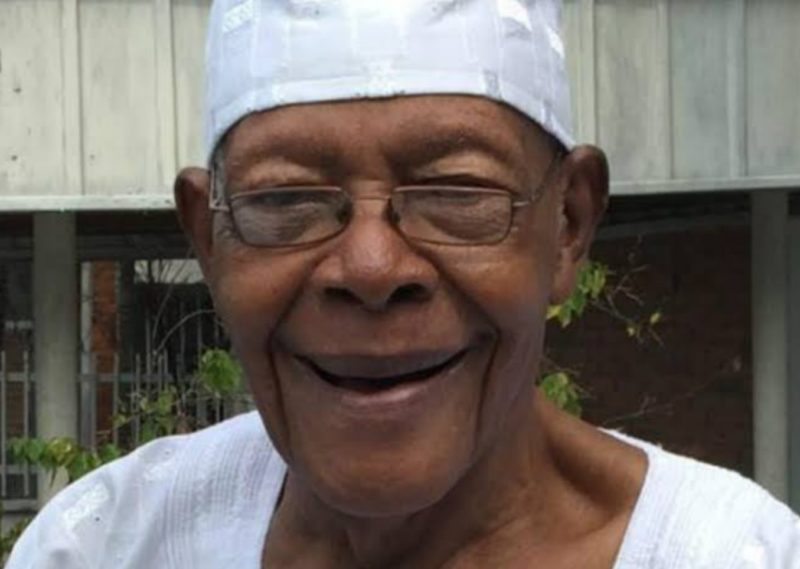 Prominent Lagos chief and Yoruba socialite, Chief Nathaniel Folarin Coker, Baba Eto of Lagos and Yorubaland is dead.
It was gathered that Chief Coker died on Wednesday night at the age of 97 after a brief illness.
The family of the elder statesman announced his death in a statement on Thursday, signed by the deceased's eldest child, Folorunsho Coker.
"It is with a heavy heart and a deep sense of appreciation to Almighty God that we announce the translation to the eternal glory of our beloved father, grandfather, uncle and patriot Chief (Elderman) Nathaniel Folarin Coker OON.

"He died comfortably and peacefully in his sleep in Lagos on the 12th of August 2020 at the ripe old age of 97 years," the statement read.

"His life so beautifully lived which deserves to be beautifully remembered. He dutifully and meritoriously served his state and country in his lifetime, and we, his family are very proud of his life and service.

"We are comforted by the fact that his good name is worth more than gold and that his memory will always be a blessing to each and every one of us all. Burial arrangements will be announced in due course."
Chief Coker, who is the Bobagunwa of Igede-Ekiti, contributed immensely to the development of Lagos State, which made the State Government named the Lagos State Clinic in Alausa after him.
NBC fines Nigeria Info 99.3FM for unprofessional broadcast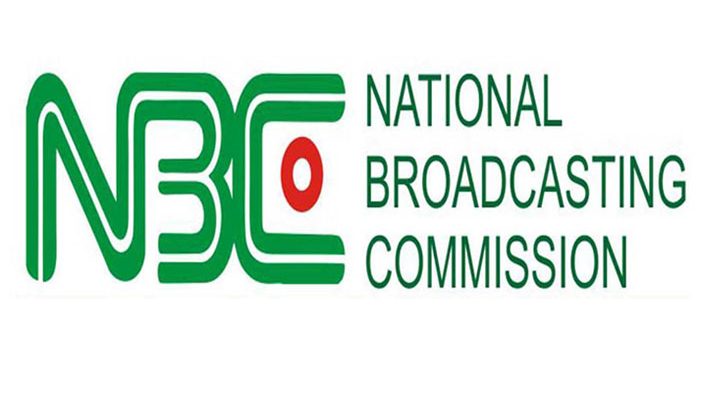 The National Broadcasting Commission has fined Nigeria Info 99.3FM, for what it tagged unprofessional conduct in the handling of the Programme, "Morning Cross Fire", aired on August 10, 2020, between 8.30 am and 9.00 am.
According to the statement released by the commission, the station provided its platform for the guest, Dr Mailafia Obadiah, to promote unverifiably and inciting views that could encourage or incite to crime and lead to public disorder.
Reacting to the unacceptable act, the Commission categorically emphasize that no Broadcast Station should be used, to promote personal or sectional interests at the expense of the people.
"NBC wishes to reiterate that Broadcasters hold Licenses in trust for the people. Therefore, no Broadcast Station should be used, to promote personal or sectional interests at the expense of the people"
The commission says
Dr Mailafia Obadia's comments on the "Southern Kaduna Crisis", were devoid of facts and by broadcasting same to the public, Nigeria Info 99.3FM, is in violation of the following sections of the Nigeria Broadcasting Code:
In a bid to clear the air on what the broadcasting code says, the commission highlighted the information contained in broadcasting code as follows;
3.1.1           No broadcast shall encourage or incite to crime, lead to public disorder or hate,   be repugnant to public feelings or contain an offensive reference to any person or organization, alive or dead or generally be disrespectful to human dignity;
3.1.2        Broadcasting shall promote human dignity, therefore, hate speech is prohibited;
3.3.1 (a) The broadcaster shall ensure that any information given in a programme, in whatever form, is accurate;
3.3.3.1(b)    The Broadcaster shall ensure that all sides to any issue of public
interest are equitably presented for fairness and balance;
3.11.1(a)     The broadcaster shall ensure that language or scene likely to   encourage or incite to crime, or lead to disorder, is not broadcast;
3.11.1(b)    No programme contains anything which amounts to subversion of constituted authority or compromises the unity or corporate existence of Nigeria as a sovereign state;
5.4.1(f)       The Broadcaster shall not transmit divisive materials that may threaten or compromise the indivisibility and indissolubility of Nigeria as a sovereign state.
Consequent on these provisions and in line with the amendment of the 6thedition of the Nigeria Broadcasting Code, Nigeria Info 99.3FM Lagos, has been fined the sum of N5,000,000.00 (Five Million Naira), only.
This is expected to serve as a deterrent to all other broadcast stations in Nigeria who are quick to provide platform for subversive rhetoric and the expositions of spurious and unverifiable claims, to desist from such.
Furthermore, the Commission added that it will not hesitate to suspend the Broadcast Licence of broadcast stations that continue to breach the Code.
It further advised stations to desist forthwith, from airing unwholesome content, or be ready to face appropriate  sanctions.
IG threatens Sowore with N10bn lawsuit
The Inspector-General of Police, Mohammed Adamu, has described as false a media report accusing him of illegally raising funds to build a police training school in Nasarawa State.
Denying the August 3, 2020 report published by SaharaReporters, the IG, through his lawyer, Dr Alex Izinyon (SAN), threatened to file a N10bn suit against the online platform and its publisher, Mr Omoyele Sowore.
Titled, 'Re: Defamatory publication against Mr Mohammed Abubakar Adamu, NPM, mni (current Inspector-General of Police): Demand for retraction and unequivocal apology', Izinyon, in the August 6, 2020, pre-action letter addressed to the United States of America address of SaharaReporters and Sowore, also threatened to file a criminal complaint against them with relevant government agencies.
Izinyon said the IG had given SaharaReporters and Sowore only seven days to tender "a written and unequivocal retraction with an apology carried with the same prominence on their platform and three national dailies," failing which he would head for court.
Izinyon stated in the letter:
"Our client hastened to inform you that these defamatory words in your said publications are farrago of lies, concoctions all calculated by you to bring our client to the lowest contempt as they are a product of you and your online publication to achieve your premeditated blackmail, dubious and diabolical ends.

"We would not waste our energy here but reserve it for the appropriate time."
PUNCH