Two-year-old girl raped while in hospital's coronavirus isolation ward
A two-year-old girl was allegedly raped while in a Coronavirus isolation ward at a hospital in South Africa.
The alleged incident happened at the Dr George Mukhari Academic Hospital in Pretoria.
The toddler's aunt, who chose to remain anonymous to protect the identity of the child, said that the girl was sexually abused while admitted at the hospital
She said the hospital told to the child's mother that her daughter needed to be placed on an isolation ward after she developed symptoms of Covid-19. After the mother went home, she was contacted later that evening and told the child was crying and appeared to be in serious pain.
The aunt said that after the child had been picked up from the hospital, she appeared to be struggling to walk.
After the mother closely inspected her child she discovered that there had been 'penetration', according to the aunt.
Narrating the ordeal, the aunt told News24:
"The mother and child were referred to the George Mukhari Hospital by the KT Motubatse clinic in Soshanguve on June 15," told News24.

"The nurses at the clinic said since the child was struggling to breathe, she should be taken to George Mukhari Hospital to be tested for coronavirus.

"The hospital called in the evening and told the mother that the child was crying and in pain. They later called around 11pm and said the child was now sleeping. The hospital staff called again in the morning and told my sister to come and pick up her child because she had been discharged. The hospital said the child had tested negative for Covid-19.

"I saw that there was something wrong with the child. As the mother was changing the nappy, she discovered some white fluid on her private parts.

"She initially thought it was medication as the child had been in hospital. But the following day, that same whitish fluid was still coming out," the aunt told local media.
The girl was taken back to the hospital where a nurse reportedly confirmed that there was an indication that the child had been raped at the isolation ward.
Provincial police spokesperson Brigadier Mathapelo Peters told News24 that a rape case has been opened, with the hospital also conducting its own investigation into the incident.
Nigeria records 443 new Covid-19 cases, toll now 45,687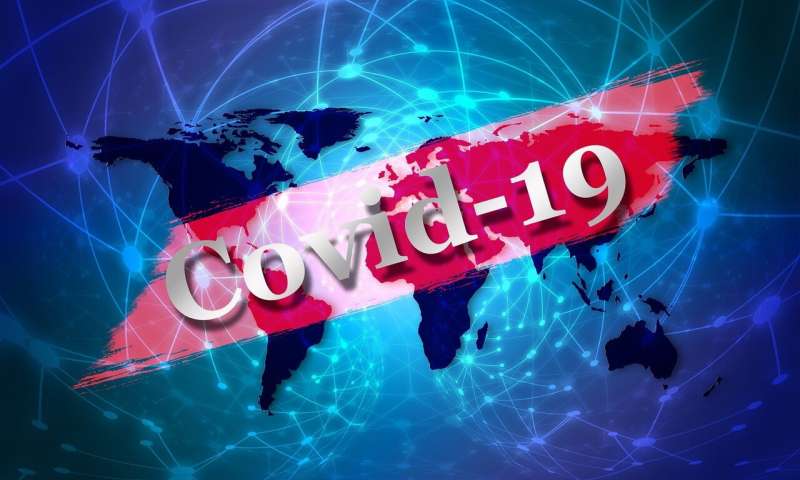 Nigeria has recorded 443 more cases of the novel coronavirus, bringing its total infections to 45,687.
The Nigeria Centre for Disease Control (NCDC) disclosed this on Friday night via Twitter.
The new infections were recorded Lagos, the Federal Capital Territory and 17 other states of the federation.
Unlike previous cases, Plateau overtook Lagos by 33 cases thus recording 103 infections with the nation's commercial capital trailing behind with 70 cases.
The FCT, on the other hand, came third on the list with 60 cases.
Other states with new infections include Ondo – 35, Edo and Rivers – 27, Kaduna – 20, Osun – 19, Borno and Oyo – 18, Kwara – 11, Adamawa – 9, Nasarawa – 7, Gombe – 6, Bayelsa and Imo – 4, Bauchi and Ogun – 2 and Kano – 1.
See Tweet below;
443 new cases of #COVID19Nigeria;

Plateau-103
Lagos-70
FCT-60
Ondo-35
Edo-27
Rivers-27
Kaduna-20
Osun-19
Borno-18
Oyo-18
Kwara-11
Adamawa-9
Nasarawa-7
Gombe-6
Bayelsa-4
Imo-4
Bauchi-2
Ogun-2
Kano-1

45,687 confirmed
32,637 discharged
936 deaths pic.twitter.com/X2pZRogn59

— NCDC (@NCDCgov) August 7, 2020
Naira Marley fined N100,000 for breaching COVID-19 lockdown restrictions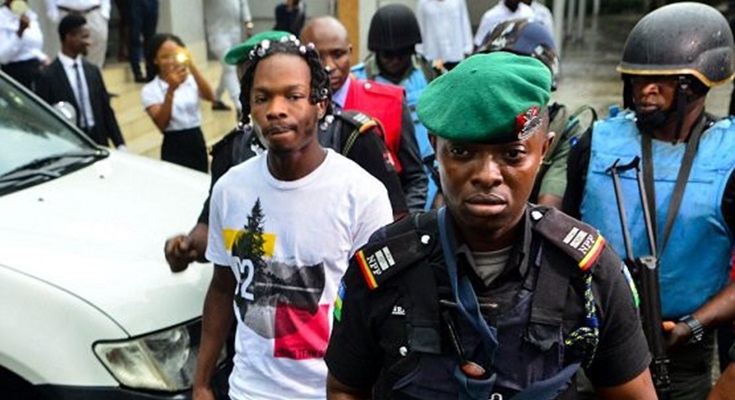 Nigerian musician Azeez Fashola, better known by his stage name Naira Marley, has pleaded guilty to breaching Covid-19 lockdown restrictions when he travelled to the capital, Abuja, for a concert.
The musician was arrested on Thursday alongside his manager for the offence committed in June when the government had banned non-essential travel to prevent the spread of coronavirus.
They pleaded guilty and were each fined N100,000($258; £197).
The airline that flew them from the commercial hub of Lagos to Abuja was suspended indefinitely by the aviation minister but later allowed to resume operations.
The airline said it mistook the musician's surname for a judge who was on essential travel.
Nigeria's Channel television tweeted:
Africa's COVID-19 cases now over 1 million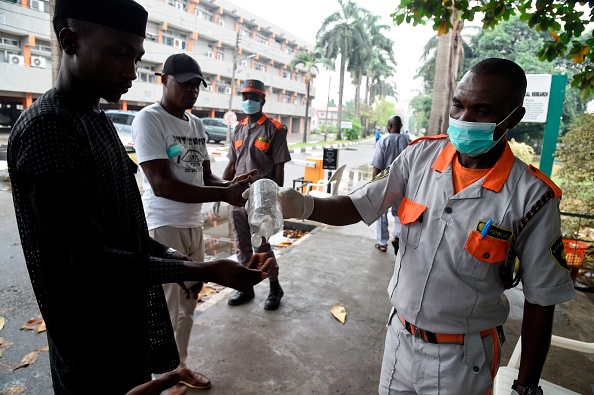 Africa's confirmed cases of COVID-19 have surpassed 1 million, a Reuters tally showed on Thursday, as the disease began to spread rapidly through a continent whose relative isolation has so far spared it the worst of the pandemic.
The continent recorded 1,003,056 cases, of which 21,983 have died and 676,395 recovered. South Africa – which is the world's fifth worst-hit nation and makes up more than half of sub-Saharan Africa's caseload – has recorded 538,184 cases since its first case on March 5, the health ministry said on Thursday.
Low levels of testing in several countries, apart from South Africa, mean Africa's infection rates are likely to be higher than reported, experts say.
In South Africa, a study last month showed some 17,000 deaths above the normal rate, or a 60% excess, between early May and mid-July, suggesting more people are dying of COVID-19 than official figures reflect.
Many African countries imposed quick lockdowns and shut their borders early, buying precious time to prepare hospitals, set up testing machines and learn from evolving treatments.
But governments, mindful of the damage to their economies and the risk of widespread hunger, have mostly lifted lockdowns.
Despite South Africa's early efforts to contain the virus, its already creaking public health services are overwhelmed and there are shortages of beds, protective gear and nurses. COVID-19 patients have sometimes had to be treated alongside others.
Few African nations have health services as advanced as South Africa.
Reuters