Wale Gates reacts to Rev Chris Okotie analyzing the Covid-19 vaccine (Video)
UK-based Nigerian comedian, Wale Gates has reacted to the video of Rev Chris Okotie analyzing the coronavirus pandemic, Bill Gates alleged involvement and effects of the vaccine to be created.
In the video, Chris Okotie can be heard saying;
"So he brings disease, sickness. They'll create panic in the world. At this point, you've been asked to remain in your house because he must challenge God's authority through fear.

"What Gates will do under the auspices of the UN is to make sure we no longer form the house of God. What Bill Gates is doing through his name is to stop people from congregating.
On COVID-19 vaccine which is projected to be ready for large-scale trial, Okotie insisted that it is a "red herring" meant to disguise the intentions that could cause death on a large scale and turn humans to vampire who will be bloodthirsty.
Wale Gates who obviously didn't buy the message being passed across by Chris Okotie especially when he talked about the coronavirus turning humans to vampires in the Bill Gates conspiracy.
He wrote;
If someone said this to you at a Bar, you will immediately cover your drink and walk far away from them.

In the words of Lawyer Lasisi "Na Codeine" Rolling on the floor laughingRolling on the floor laughingRolling on the floor laughingRolling on the floor laughing
Watch the video below;
If someone said this to you at a Bar, you will immediately cover your drink and walk far away from them.

In the words of Lawyer Lasisi "Na Codeine" 🤣🤣🤣🤣pic.twitter.com/GwfYnboHS7

— Wale Gates 🇳🇬🇬🇧 (@walegates) July 16, 2020
India's Covid-19 tally crosses 2.3m as deaths surge past 46,000 mark
The number of COVID-19 cases in India rose to 2,329,638 on Wednesday as the deaths crossed the 46,000 mark, reaching 46,091, said the data released by the Federal Health Ministry.
Over the past 24 hours, as many as 60,963 new cases were recorded across the country, while 834 deaths due to the virus were registered.
There are a total of 643,948 active cases in India presently and 1,639,599 people have been cured and discharged from hospitals.
Wednesday is the 13th consecutive day when over 50,000 COVID-19 cases have been recorded in India.
The recent surge in fresh cases is due to ramping of samples testing.
A total of 733,449 samples were tested on Tuesday alone, bringing total samples tested to 26,015297.
According to the federal health ministry, the recovery rate amongst the COVID-19 patients has reached almost 70 per cent.
Also, the fatality rate presently stands at two per cent and is steadily declining.
On Tuesday, Prime Minister Narendra Modi said that there was an urgent need to increase testing of samples to curb COVID-19 in 10 states, which account for nearly 80 per cent of fresh cases across the country.
These states are Andhra Pradesh, Karnataka, Tamil Nadu, West Bengal, Maharashtra, Punjab, Bihar, Gujarat, Telangana, and Uttar Pradesh.
Interacting with the chief ministers of all the 10 states through video-conferencing, Modi stated that if the virus was defeated in these states, the entire country would emerge victorious in the battle against COVID-19.
NAN
UK in recession for the first time in 11 years
The Office for National Statistics (ONS) has confirmed the UK's nosedive back into recession after nearly 11 years, and there are fears of worse yet to come.
Fresh figures show the pandemic sent the economy plunging by a record 20.4% between April and June – with hospitality singled out as the worst-hit industry.
The stark announcement has been declared a 'tragedy for Britain' by Labour – coming just a day after it was revealed nearly one million jobs had already been lost during the UK's Covid-19 lockdown.
Alarm bells are ringing warning of another spike in job losses as firms have to begin paying towards furloughed workers' wages as the scheme ends altogether in October.
Chancellor Rishi Sunak today issued a stark warning that 'many more' will lose their jobs as the recession is officially declared, but he has urged Britain not to lose hope.
His statement read:
"I've said before that hard times were ahead, and today's figures confirm that hard times are here.

"Hundreds of thousands of people have already lost their jobs, and sadly in the coming months many more will.

"But while there are difficult choices to be made ahead, we will get through this, and I can assure people that nobody will be left without hope or opportunity."
Shadow chancellor Anneliese Dodds tweeted criticism of Boris Johnson's handling of the crisis: "We've already got the worst excess death rate in Europe – now we're on course for the worst recession too.
"That's a tragedy for our country and it's happening on the PM's watch. A downturn was inevitable after lockdown – Johnson's jobs crisis wasn't."
The ONS confirmed the official recession declaration on Wednesday, in a major milestone for a flailing UK economy.
The statistics agency said the UK economy had contracted by 20.4% in the second quarter of 2020, as the Covid-19 lockdown pushed the country into an unprecedented slump.
A recession is defined as two successive quarters of decline in gross domestic product (GDP), which has not been seen in the UK since 2008 and 2009 during the financial crisis.
It comes after ONS data showed around 730,000 UK workers have been removed from the payrolls of British companies since March when the lockdown began, in a sign of the pandemic's toll on the economy.
Chief nurse urges pupils getting A Level results to join NHS coronavirus fight
The numbers do not include the vast amount of people at risk of redundancy but still technically employed for now as the furlough scheme continues for just over another month,
Employment also dropped by the largest amount in a quarter since 2009 between May and June.
But monthly figures showed the economy bounced back by 8.7% in June, following upwardly revised growth of 2.4% in May, as lockdown restrictions eased.
The ONS said the economy is still a long way off from recovering the record falls seen in March and April after tumbling into "the largest recession on record".
TUC General Secretary Frances O'Grady said:
"The best way to get our economy back on its feet is to keep people in work. The more jobs we protect the faster we'll recover from this crisis.

"Ministers cannot afford to dither. They must do everything possible to stop mass unemployment.

"That means extending the job retention scheme for companies that have a viable future but need support beyond October.

"And it means investing in the decent jobs we need for the future in green industries, social care and across the public sector."
How coronavirus has ravaged the globe as cases surge past 20 million worldwide
Economic uncertainty caused by the pandemic means Chancellor Rishi Sunak may delay his autumn Budget, according to the Financial Times.
The paper said fears of a second wave of Covid-19 had led Mr Sunak to consider delaying major public spending decisions until after the crisis, most likely until the spring.
Jonathan Athow, deputy national statistician at the ONS, said the economy was beginning to whir back into action- but explained the GDP remains in the doldrums.
He said:
"The recession brought on by the coronavirus pandemic has led to the biggest fall in quarterly GDP on record.

"The economy began to bounce back in June with shops reopening, factories beginning to ramp up production and housebuilding continuing to recover.

"Despite this, GDP in June still remains a sixth below its level in February, before the virus struck.

"Overall, productivity saw its largest-ever fall in the second quarter. Hospitality was worst hit, with productivity in that industry falling by three-quarters in recent months."
The statistics agency said there had been record quarterly falls in services, production and construction output in Quarter 2.
The falls have been particularly prevalent in those industries that have been most exposed to government lockdown restrictions.
This week, Britain's high street bloodbath continued this week with more jobs being put on the line.
Department store Debenhams axed 2,500 jobs in branches and warehouses.
It comes the day after the Government reported the highest daily Covid-19 cases – 1,148 – since June 21.
Prime Minister Boris Johnson warned Brits on Tuesday that the economy will have more "bumpy months" ahead.
He added:
"We always knew this was going to be a very tough time for people."
Speaking during a visit to a construction site at The County Hospital in Hereford, he said: "What we are going to have to do is to keep going with our plan to 'build, build, build' and build back better, and ensure we make the colossal investments we can now make in the UK economy to drive jobs and growth."
Husband commits suicide over claims wife failed to have s3x with him in their 22 months marriage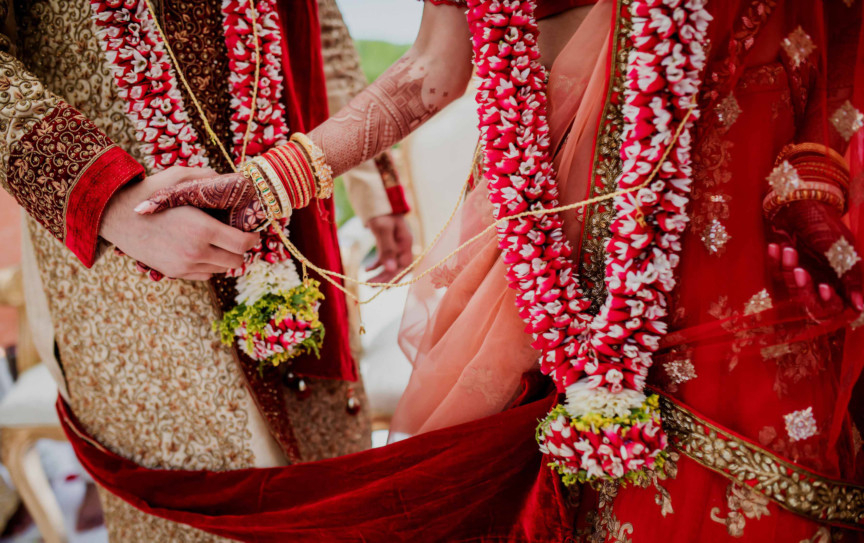 The wife of a man in India has been arrested after her husband committed suicide over claims she failed to have sex with him during their 22-months marriage.
The wife identified as Geeta Parmar, 32, a resident of Maninagar in Gujarat, was recently arrested on suspicion of 'abetment to suicide' following a complaint filed by her late husband's mother-in-law.
According to reports, her mother-in-law, Muli Parmar, 55, claims Geeta did not have sex with her husband, Surndrasinh, during the 22 months of their married life together and the lack of sex left her son in 'mental stress' as a result of their relationship failed.
Parmar said she also discovered they were sleeping in separate beds when she paid the couple a visit when he revealed to her that he and Geeta did not have 'physical relations', the police report said.
'Once I had gone inside my son's room and found that he and my daughter-in-law were sleeping on different beds,' Muli alleged in her first information report.

'When I asked my son about this, he told me that they did not have physical relations as Geeta had taken a vow that she would not sleep with her husband.'
Surndrasinh committed suicide on July 27 and his family members on returning from a funeral to Surndrasinh's home discovered him.
Surndrasinh married Geeta, his second wife, in October 2018 after a divorce from his ex-wife two years earlier.